After a wave of grant and mentorship programs, Black founders are looking for more longterm support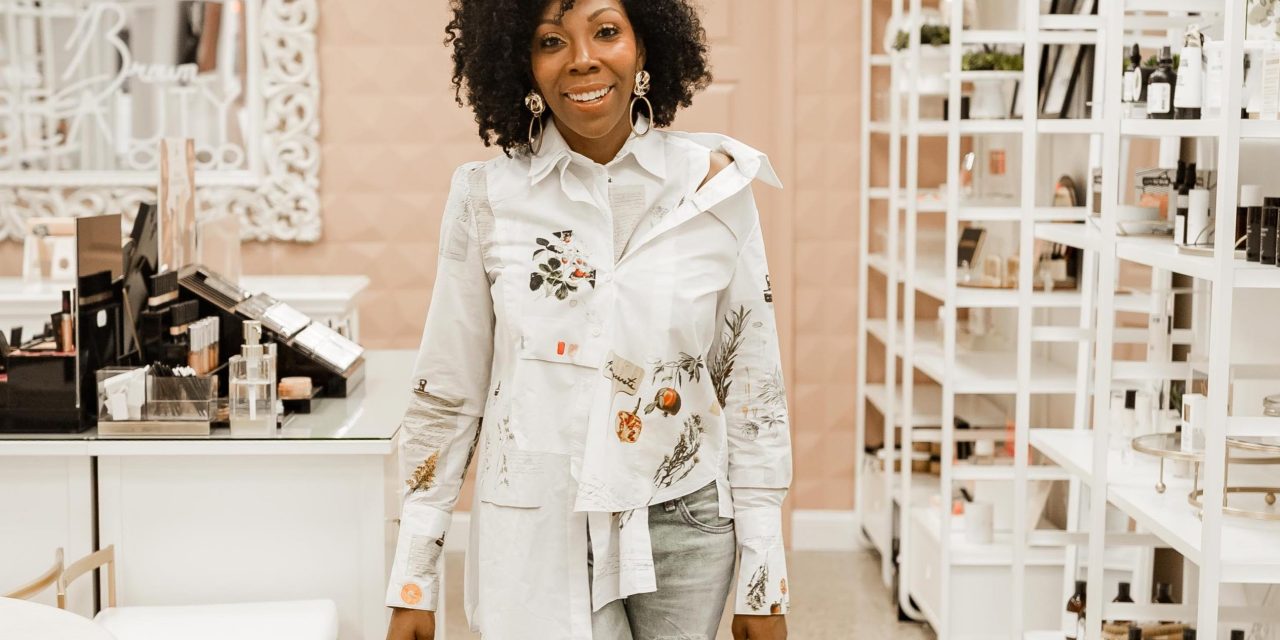 Marjani Beauty
Last year, the death of George Floyd and subsequent Black Lives Matter protests created a call for brands and retailers to do more to support Black-owned business.
The answer, for many, was to create mentorship and grant programs for Black-owned businesses last year, for the first time. A year later, five Black business owners offered their reflections on these programs to Modern Retail. Many said they were vital in helping them navigate businesses declines related to the coronavirus pandemic or to scale advertising. Others, however, said these programs still have some work to do. For example, they must move beyond one-time grants or PR-motivated mentorship to longterm sustainability, better support the balance between funding and mentorship and offer flexibility to create true, systemic change for Black-owned businesses.
A 2020 investment boom
A number of brands and retailers formed diversity-focused programs over the last twelve months. Glossier, for example, announced its grant program of $50,000 for ten Black-owned businesses in May 2020. Similarly, Facebook offered a small-business grant program of $100 million, saving 50% for minority, women and veteran-owned businesses in March of that year. And Starbucks announced a mentorship program for BIPOC business partners to connect them to senior Starbucks leaders last October.
Other brands and retailers, meanwhile, invested in partnerships to provide support at scale. Body wash brand Caress focused on Black women entrepreneurs in its partnership with startup funding site IFundWomen, offering $1,000 grants and $1,500 worth of coaching — as well as launching IFundWomen of Color, a women-of-color-focused funding resource hub and sub-platform of IFundWomen. IFundWomen is a site where women entrepreneurs can both launch crowdfunding campaigns, and access grants and mentorship programs. Paypal also partnered with the Association for Enterprise Opportunity in August for a $5 million grant program.
Visa and IFundWomen launched a similar partnership last year. Visa offered over a quarter of a million dollars in funding to Black-women-owned entrepreneurs and this year upped investment to a million.
For many small business owners, these types of programs provided a much needed lifeline. One $10,000 grant winner in the 2020 cohort of the program was Keewa Nurullah, the founder of a children's apparel and toys company named Kido. She used the grant to stock inventory for the 2020 holiday season as well as to pay payroll and deferred Covid-19 back-rent after re-opening her storefront.
"The grant came at just the right time," said Nurullah. "Covid was in full swing, and it helped us feel less vulnerable, with so much up in the air."
Lola Faturoti, founder of sustainable printed sportswear line Lola Faturoti Loves, also received a $10,000 grant via the program, most of which she invested in marketing, hiring photographers and videographers for social media advertising. "[The investment] helped put my name out there," said Faturoti.
Growing pains
However, some of these programs, business owners told Modern Retail, didn't live up to their promise.
Garonne Decossard, founder of natural haircare brand The Ronnie Shop and recipient of a Facebook grant, had repeated issues with the program's implementation. She received a $2,500 Facebook grant from its "Small-Business Grant Program for Black-Owned Businesses" program launched late last year. Along with a cash grant, Decossard was also granted $1,500 of on-platform ad dollars in January that expired in April.
But Decossard said she wasn't able to spend some of the money as it was placed on her personal account, rather than business account, and thus not optimized for ads. Decossard said that she applied through the login used to access her personal account, but that she also included her ad account number in the application, and "stressed that the ad credits should be associated with the Ronnie Shop."
Decossard said that what was frustrating about the process was that she couldn't find a person to talk to to fix the issue. She attempted to follow-up about the issue via Facebook channels like the platform's Help Center, but realized the program stipulated that ad dollars couldn't be transferred to another account after initial funding.
"Mistakes happen, what really took me back is that there was no real person, email [or] platform associated with the grant program to reach out to fix it," said Decossard.
Facebook did offer general third-party support for the program via the third-party document handling vendor Submittable. But the program's FAQ page makes no mention of this support, and doesn't offer an email or phone number for Submittable. Facebook initially declined to discuss the issue on the record, though a spokesperson later contacted Modern Retail to clarify that Submittable was initially in contact with the grant winners via email.
Technical issues aside, Decossard sees a systemic problem intrinsic in most of these just-launched programs. "I work [in] corporate America so I completely understand what happened last year," said Decossard. "They come out with these things for PR purposes."
Decossard is also wary of programs that only offer short-term financial support, without sustained and engaged mentorship opportunities.
"Implementation and follow-through is when you know a company is committed to a cause," said Decossard. "If you are giving someone money, yes, you've given them money. But it's good to pair them with someone in the industry who will really really make time for them. Not someone who… you call their chief of staff fifty million times and you never get a meeting."
Yoki Kiva Hanley, founder of skincare company Itiba Beauty and an applicant to various grant programs including Glossier and Tower 28, held similar feelings.
"Retailers must move beyond just doing the perfunctory show of support," said Hanley. "I have applied for a few of those mentoring programs [and] I seriously wonder how they go about selection and what are their true criteria. I'm wary of the lot of them. A lot of them, from what I've seen, have died down." This has led her to believe that much of these programs are done "for show and cultural collateral and nothing else."
Balancing money with mentorship
On the other hand, mentorship alone is often not enough, said Olivia Owens, creator and general manager of IFundWomen of Color. "There's a sentiment that women of color entrepreneurs feel over-mentored and under-funded," said Owens. "It's not about an either or thing, but when you do want to provide mentorship you should also combine that with capital investment."
Kimberly Smith, founder of retailer Marjani Beauty and winner of an Caress x IFundWomen of Color grant echoed this sentiment. "If we know, through current data, that BIPOC businesses and founders are under-funded and under-capitalized, mentorship alone will not course correct," said Smith. "Funding through grants, paid collaborations, venture capital, low interest business loans, [and] retail partnerships… are what BIPOC businesses need access to."
Another concern is the longevity of support from brand programs and whether or not all will honor their public promises. While a study from Creative Investment Research said that US companies collectively pledged $50 billion towards racial equality last year, these companies have only actually spent $250 million. Many mentorship and grant programs lasted only a year or don't provide adequate followup for former grantees.
Looking forward
For a program to provide true support, Owens said, brands must be thoughtful even in their initial selection process. Time-extensive grant applications or overly-demanding selection criteria are "barriers to entry" that can stop programs from reaching those they want to support. Once selected, "a holistic solution" of long-term mentorship, capital and efforts t0 build community amongst grantees is necessary.
Some organizations did provide one-time-only support. Others, however, are adapting to a long-term models. Glossier has brought back its mentorship program for another year, while clean beauty retailer Credo and clean brand Tower 28 launched their own BIPOC mentorship programs this year. Caress, PayPal and Visa are also continuing their programs. Ten leading venture capitalists yesterday launched Screendoor, an investment vehicle for underrepresented managers meant to back between $500,000 and $5 million per firm.
But there's still no one size fit all model for these types of programs. According to Decossard, even comprehensive, long-term programs should also have flexibility built in, with on-demand mentorship and bite-sized modules. "Based on the stage [of your] business, you might need different things," said Decossard. "[Multi-week programs or set class times] sound good for someone who is in business school or doesn't have a family, but for some people who are living their lives [while] running a business, you need to be able to do what you need to do, when you need to do it."
Hanley added that retailers hosting these programs should have internal diversity across their business, not just within these diversity programs, hiring "buyers who are non-white" and expanding ideas of what diversity means in products and brands stocked in store.
"We are trying to undo historical practices of institutional discrimination [that left] BIPOC businesses and founders at a stark disadvantage," said Smith. "We must move beyond social media posts, short lived diversity media blasts and six-to-twelve-weeks, information-only courses."
After the story published, Facebook contacted Modern Retail to clarify that Submittable was initially in contact with the grant winners via email.