Amazon Briefing: Amazon is no longer a retailer, exactly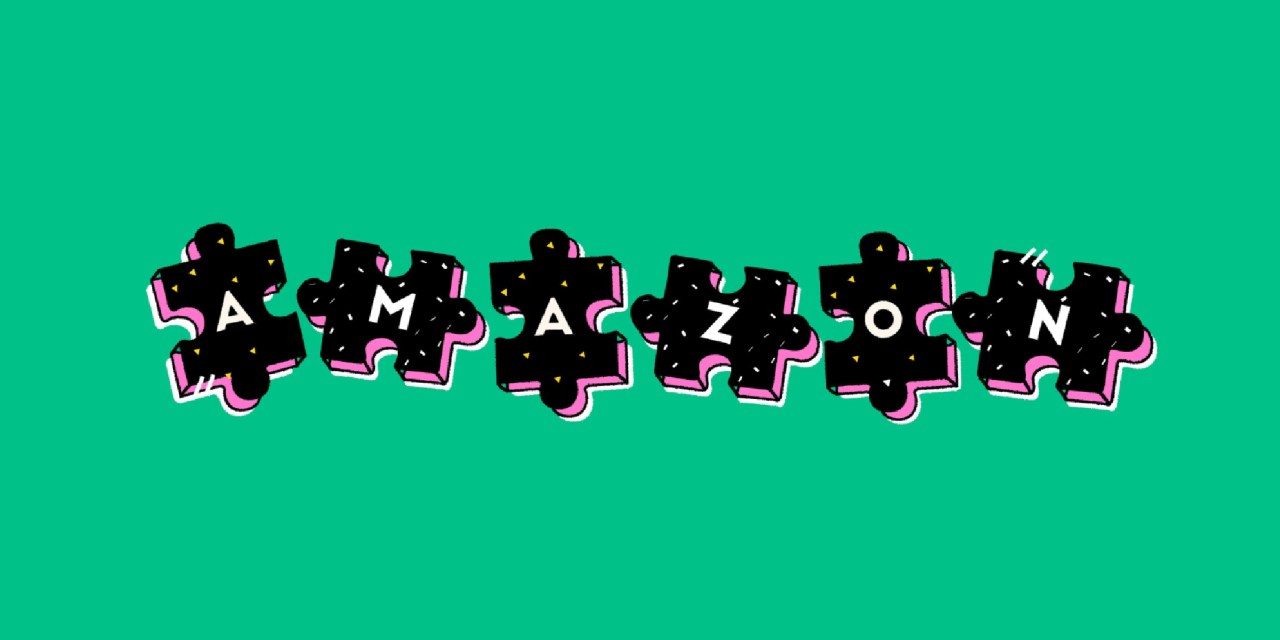 Ivy Liu
This is the latest installment of the Amazon Briefing, a weekly Modern Retail+ column about the ever-changing Amazon ecosystem. More from the series →
This is the latest installment of the Amazon Briefing, a weekly Modern Retail column about the ever-changing Amazon ecosystem. To receive it in your inbox every week, sign up here. 
Amazon's days as a majority retail company seem to be numbered.
Amazon's retail sales both online and in physical stores accounted for $57 billion in sales this past quarter, as Marketplace Pulse first pointed out, while all of its other revenue streams totaled $56 billion. That means only about half of its overall revenue is coming from first-party retail, the business that first catapulted Amazon to prominence.
The other 50% is coming from Amazon's newer businesses: seller services, which describe the commissions and fulfillment fees Amazon earns on third-party marketplace sales; subscriptions, mainly through Prime and Twitch; Amazon Web Services; and advertising. Amazon's main business, in other words, is no longer retail.
It's not a new trend. While Amazon started out as an online bookseller, the company has pivoted into becoming a much broader services company, beginning with the rollout of AWS in 2006, then with the acceleration of its Prime membership subscriptions and now, most recently, with the surge of Amazon Advertising.
"I don't think it's a blip," Rick Watson, CEO of e-commerce consultancy RMW Commerce, said of the new numbers, adding that "I think what's tipping it over is really the growth of the advertising business." In its second-quarter earnings report, Amazon announced that its "Other" revenue category — which is made up mostly of advertising revenue — saw an increase of 83% year over year, the biggest jump in any category for Amazon this quarter. It seems to cement advertising as integral to the future of Amazon's business.
The acceleration of the ads business has come both because Amazon is building more ad units into its marketplace and because Amazon is pitching its most expensive ad units — including its IMDbTV and Fire TV ads — to brands with large marketing budgets. "I think advertising has really opened some people's eyes that [Amazon is] not [only] selling products here, they're selling ads," said Watson.
Few experts expect that these trends away from first-party retail will slow or reverse. Wall Street analysts have increasingly valued Amazon's ad business as its most impactful — and profitable — segment, after AWS. This past week, the firm BMO Capital Markets pegged Amazon's ad side as accounting for $1,800 in share value, just below AWS at $1,900 and well above retail, at $400. In the near future, it seems likely that Amazon Advertising will exceed AWS and become the most valuable part of Amazon itself.
Some of this year's second-quarter numbers might be a fluke of other factors. Lingering supply chain issues, for instance, have meant that some first-party brands on Amazon needed to cut down on their inventory, which in turn gave a boost to the third-party marketplace. Supply chains challenges might have briefly accelerated the growth of third-party seller services (which jumped 34% year over year, to $25 billion).
"Our clients are having trouble getting raw materials to produce goods," said Justin Leigh, CEO of Ideoclick. "So what you saw in the last couple quarters is sales were shifting somewhat from the vendor central side to the third-party side," he said. "I think a lot of that is temporary. Amazon has a lot of focus on retail, [and] they're not going to concede to the third-party sellers, especially on the core ASINs."
But Leigh said that Amazon's general shift — where retail is no longer the majority of its business, but rather just another large revenue bucket — seems likely to continue. Through AWS, fulfillment and advertising, Amazon is poised to become a services company. It is pitching its Just Walk Out technology to other retailers. It is selling its fulfillment capabilities to even non-Amazon sellers. And through its recent spate of live sports deals, it has tried to make its advertising business more attractive to big brands — and non-retail companies — with no presence on Amazon at all.
"When you look at advertising, it's not so much that it's a priority" for Amazon, Leigh said, because Amazon doesn't necessarily have grand, internal priorities. Rather, "it's just working" — so Amazon is pumping more money into that team.
For Amazon, there are certainly increasing risks associated with product sales, including growing concerns about product liability. But the company's transformation into a services company seems to have less to do with any effort to de-prioritize retail than with the fact that its other businesses have grown so fast.
Watson pointed out that Amazon tends to pour most of its funding into its teams developing new or fast-growing properties, and it puts less investment into the parts of its business that it has already refined, like the retail side.
Right now, he said, there seems to be a lot of executives and talent moving into the Amazon Advertising side of the business. "A lot of the people that used to be building Amazon Marketplace, they've moved on," he said. Instead, "Amazon Advertising is the new thing that people move around [to] at Amazon a lot."
A glimpse at FBA business sales 
This week, I spoke to Blake Hutchison, CEO of Flippa, a platform that facilitates the buying and selling of e-commerce businesses, websites and more. Everyone ranging from individual entrepreneurs to private-equity firms to Amazon rollup companies use Flippa to buy at least some of their businesses.
That interview will be published on Modern Retail later this week, but in the meantime, I wanted to share a few numbers from Hutchison:
On Flippa, the average Amazon business sold is 5.07 years old, and is bought for a price that's 2.61x its annual earnings (not including interest, taxes and other one-time expenses).
That's slightly higher than the average non-Amazon e-commerce business, which is 5.11 years old and sells for a price 2.15x higher than its annual earnings.
Amazon news to know:
Amazon is adding $9.95 delivery fees to Whole Foods deliveries in some cities, the latest indication that — if even Amazon can't pull it off — the model of rapid, free grocery deliveries might lack a real path to profit.
Amazon warehouse workers in Alabama might get a second vote on whether to unionize, after a National Labor Relations Board official said that Amazon had broken labor laws during the initial vote.
The EU just hit Amazon with a $887 million fine for violating privacy laws through its ad targeting tactics.
What we covered:
15-minute grocery delivery services are raking in billions of dollars in venture capital and popping up in cities across the world — but it isn't clear to what extent there is a market (and a path to profitability) for these services outside of the dense urban areas.
Speaking of delivery, the next frontier for mobile food ordering seems to be… airports. Buoyed by new interest during the pandemic, companies like Servy and AtYourGate are trying to get people to order food for pickup and delivery from their airport gates.
Alibaba's foray into the international market has remained slow — the company reported in its recent earnings report that only 20% of its users are from outside of China, but that it is betting on a combination of its South Asian shopping platform Lazada and its B-to-B side to help change that.