Amazon Briefing: Amazon's physical advertising ambitions grow as other retailers play catch up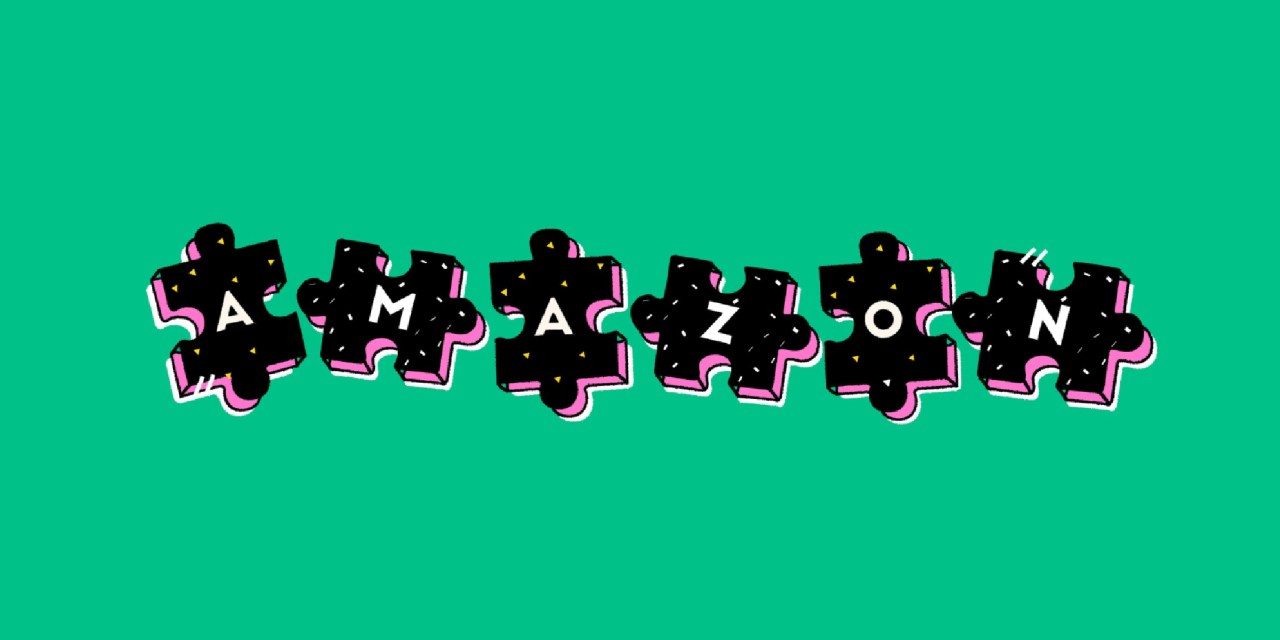 Ivy Liu
This is the latest installment of the Amazon Briefing, a weekly Modern Retail+ column about the ever-changing Amazon ecosystem. More from the series →
This is the latest installment of the Amazon Briefing, a weekly Modern Retail column about the ever-changing Amazon ecosystem. To receive it in your inbox every week, sign up here.
Amazon's advertising ambitions are increasingly expanding into the physical world.
Last month, Business Insider reported that Amazon was planning on selling in-store digital advertising inventory to sell to brands in its Amazon Fresh stores. And I spoke with some people with direct knowledge of the program and how Amazon is pitching it to brands.
Put together, here's what we know so far:
Amazon is planning on selling ad placements on digital signage its physical grocery stores beginning in the second quarter of this year, per a document leaked to Business Insider.
Additionally, the company is reportedly thinking of expanding the inventory to other parts of the shopping experience including smart shopping carts, checkout booths and digital smokescreens on refrigerator doors.
A big part of Amazon's pitch is its data: People with knowledge of the program told me that Amazon's touted metrics it's offering to brands include ad play count, estimated impressions, impressions by geography as well as tracked ASIN sales data.
It is currently only available to select brands that are already stocked in the stores with fresh ASINs available.
That Amazon is building out digital ad offerings in its physical stores isn't surprising. But it may well send a shiver down other retail media executives' spines. Nearly every large retailer is building out an advertising platform with the hope of enticing big brand marketing dollars. Walmart, Target and Kroger have been building out various advertising offerings for years, but others like GoPuff, Instacart, Walgreens, Macy's and CVS have begun building out more retail media offerings. According to an estimate from eMarketer, by 2023 retail media will represent $50 billion in marketing spend and receive nearly 20% of all digital ad spend.
Even with this recent onslaught, Amazon remains king in this arena. For good reason: few other retailers have as robust a first-party data collection program or in-store tracking technology.
Elizabeth Marsten, senior director of marketplace strategic services at Tinuiti, said Amazon "gets to leap off of what everybody else is doing, which is kind of basic." That is, retailers like Walmart and Target have been increasingly building out their retail media networks, trying to entice advertisers to buy in-store placements like digital signage. These retailers are also pitching brands on their digital targeting abilities via DSP that's tied to the company's first-party data.
Walmart, for example, launched its DSP last year in partnerships with the Trade Desk. But despite recent inroads — "from a tracking prospecting perspective and a people moving around perspective" — none will likely be as advanced as Amazon's, Marsten said. Indeed, a media buyer told Modern Retail last year that Walmart's then-nascent program hinged on how much targeting and measurement information the retailer will be able to share with advertisers.
On this front, Amazon already has a leg up. This is because of Amazon's proprietary Just Walk Out technology. The giant's cashierless tech requires that customers download an app, which then tracks them throughout the stores. For customers, it makes for a more frictionless experience — for Amazon, it makes for marketing data gold. "We're going to be able to get sales and returning sales data," said Marsten. "That's going to be more interesting — the LTV piece."
And that data makes for better types of ad units. For example, an Amazon customer could make a list in the app and then receive a notification if they pass by a specific item.
Conversely, other retailers don't have the capabilities to do anything quite like that. "In Best Buy, you can buy ad space in their stores," said Brian Rappaport, CEO of Quan Media Group, but "it's a block of TVs in the store."
Indeed, even tech-heavy in-store advertising products like Cooler Screens — which partners with retailers to have a digital ad placed on refrigerator doors — has had issues. One popular video on Reddit showed someone coming across a Cooler Screen in Walgreens showcasing a digital image of a refrigerator fully stocked with drinks, only to open the door to find nary a soda in there.
Even so, the retail media landscape has become significantly more advanced in only a few years. With that, CPMs for most of these networks have gone up — with the promise that advertisers will be able to target using better data. "We're about to hit a point, six to nine months out, where we start to compare retailer first-party data quality," said Marsten.
Brands will start to ask: What's the premium I'm paying to Target or Walmart compared to these now-launch placements with Amazon?
Amazon news to know
Documents leaked to Business Insider showcase a project that reportedly made canceling a Prime membership arduous. The project was named "Iliad" and allegedly led to a 14% reduction in cancelations.
Amazon is trying to gamify the cloud computing experience. The company unveiled a new role-playing game called AWS Cloud Quest: Cloud Practitioner that aims to teach users how to use Amazon Web Services.
Workers at three Amazon warehouses in New York and Washington, DC have staged walkouts in support of a $3 raise and a 20-minute rest break.
What we've covered
Walmart has been investing heavily in its third-party marketplace. But some brands on the platform report middling results.
Shipt's Chief Business Officer Rina Hurst spoke with Modern Retail about the last-mile delivery landscape. She had some sobering words about the rise of 15-minute delivery platforms.
The big marketing land grab now is for zero-party data. We took a look at what exactly this term means and why so many brands and advertising professionals are talking about it.