Amazon Briefing: As drone popularity wanes, delivery robots try to take its place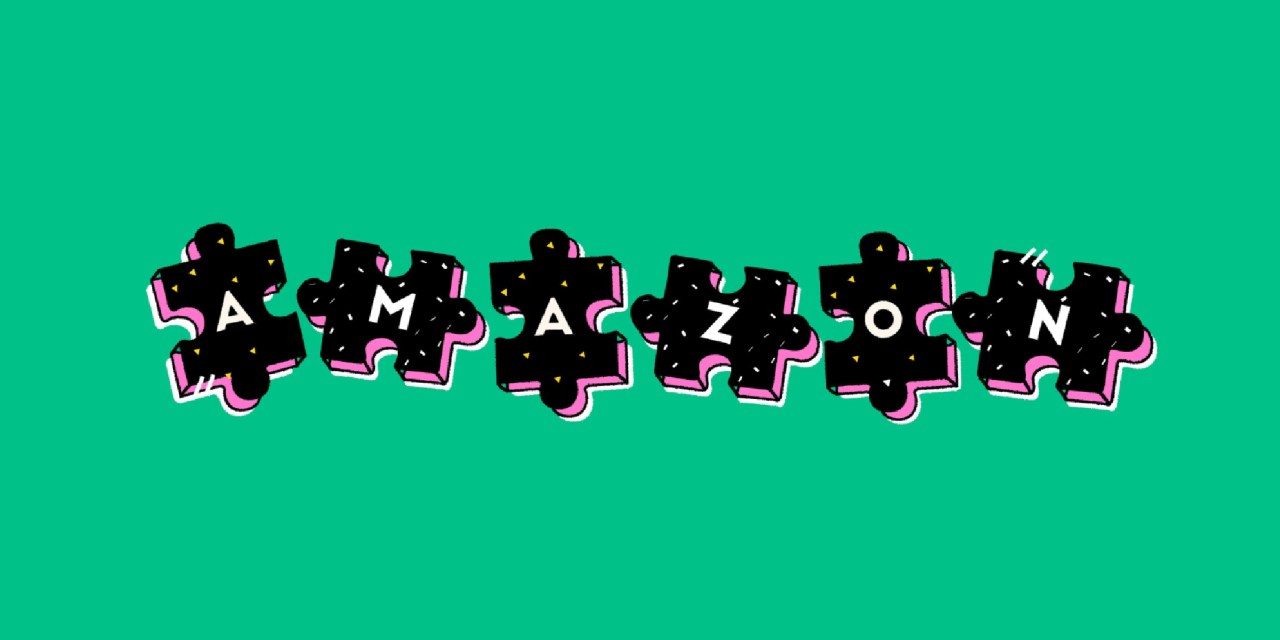 Ivy Liu
This is the latest installment of the Amazon Briefing, a weekly Modern Retail+ column about the ever-changing Amazon ecosystem. More from the series →
This is the latest installment of the Amazon Briefing, a weekly Modern Retail column about the ever-changing Amazon ecosystem. To receive it in your inbox every week, sign up here. 
Despite years of hype, Amazon's delivery robot business has yet to exit its testing phase.
For close to a decade, Amazon has insisted that the future of its last-mile delivery lay in robots. Jeff Bezos predicted during a 60 Minutes interview in 2013 that the company's air delivery drone program — which would shuttle packages between Amazon warehouses and people's porches — would be up and running by a little after 2015. Bezos said at the time that the new program could potentially cover as much as "86% of the items that we deliver," and that, "it will work, and it will happen and it's going to be a lot of fun."
But robot deliveries are fast losing their luster. Last week, Wired reported that Amazon has fired hundreds of people working on the U.K. branch of Amazon's drone delivery program (which is part of Prime Air) — all but shuttering the effort there. A former employee called air delivery drones "one gigantic oversell."
Instead, Amazon has shifted its focus to sidewalk delivery robots. Amazon's first and only sidewalk robot so far is named Scout, which it debuted in January 2019. As Amazon's drone delivery program collapses, those sidewalk robots are also "just not gaining as much traction as you'd expect at that point," said Rachel Binder, a managing analyst at CB Insights.
Delivery robots, on ground or by air, have never gotten past the pilot phase, and "if they're continually in testing mode, that's never a great sign to me," she said.
"We recently made organizational changes in our Prime Air business and were able to find positions for affected employees in other areas where we were hiring," said an Amazon spokesperson in a written statement. "We remain committed to our Development Centre in Cambridge, U.K., where Amazon has hundreds of talented engineers, research scientists and technology experts working across a range of innovations. Prime Air continues to have employees in the U.K. and will keep growing its presence in the region."
This recent move doesn't mean Amazon has given up on delivery robots altogether. In July, Amazon said it is opening a facility in Helsinki dedicated to testing and refining Scout, its sidewalk delivery robot that looks a bit like a cooler on wheels — a notable ramp-up of the bot two and a half years after its debut.
On paper, sidewalk delivery bots make sense as a replacement for Amazon's drone program. Amazon is already testing Scout in parts of California, Washington state, Tennessee and Georgia. One key point, according to Terry L. Esper, a professor of logistics at Ohio State University, is that these bots are already very good at navigating sidewalks and dropping off orders at people's homes. "One of the biggest impediments to get beyond just the testing [phase] is more about the acceptance of these bots," he said, "not the technology, because I think the technology is there."
He said the lingering concern is how people would react to seeing a delivery robot on the street: "Would people jump off the sidewalk when they see this thing coming?" It isn't by accident that Amazon has tried to make Scout feel harmless, with an Amazon logo across its front that gives the impression of a smile.
Amazon isn't the only major company investing in sidewalk delivery robots. Companies like Domino's, FedEx, Walmart and Grubhub are all testing delivery robots in regions across the U.S. There are essentially two models for these bots: the cooler-sized, sidewalk robots, sold mostly by the startup Starship (Amazon's Scout is not a Starship bot, but it has a similar look and similar physical dimensions) and the car-sized Nuro bot, which can hold far more orders per trip but works like an autonomous vehicle.
The idea of these bots is to cut costs — meaning, human delivery workers — out of the last mile of delivery, the most expensive logistics leg for companies. Especially with the sidewalk bots, "it really comes down to very short-range, last-mile delivery, mainly of grocery products or takeaways or things of that nature," said Rian Whitton, an analyst at ABI Research who studies commercial and industrial robotics. "When it comes to delivery and the last mile, that's where a lot of the waste is and where a lot of the additional cost is," he said.
Whitton's firm estimates that, by 2030, there will be "up to 309,000 of these systems" — meaning sidewalk delivery robots — "deployed worldwide," he said.
While Amazon is far from the only company investing in sidewalk robots, it might also be best positioned to benefit from those robots in the near term. That's because, for delivery bots to make sense, a company needs a high density of orders in a given area — if a bot is going to deliver to one house in a neighborhood, only Amazon has the order density to guarantee that another house on the block has probably placed an Amazon order, too. "Amazon jumps out to me as probably leading in the sense that they have the order density to substantiate using these technologies," Esper said.
Amazon, too, is investing in robots because it is struggling with the last mile, especially on grocery orders. Tellingly, it announced last week that it was going to add $9.99 charges for Whole Foods delivery orders in select cities — a sign that the company hasn't been able to make grocery delivery as cost-effective as it might have hoped.
Because the future for air delivery drones looks bleak — Whitton said they "are a very tricky proposition at this point in time" — sidewalk robots are the natural next point of focus. But experts disagree on whether Scout can become a fixture of global cities. Esper, for one, told me, "In three to five years, I do really believe we're going to see these technologies used a lot more widely." Because of the way the pandemic accelerated interest in contactless delivery, "I think we may have cut that in half just with how we've gotten used to the technologies," he said.
But Binder said she's "a little bit more on the skeptical side." She added, "I would've expected more services in practice by now, and the regulation is tricky." Instead, Binder said she expected that delivery robots would only really catch on in closed ecosystems: college campuses, hospitals, senior centers, possibly airports. "I think that's probably where they'll thrive at this point," she said.
Binder said that, after an early hype cycle about delivery robots a few years prior, she has seen attention shift away from automating the last mile. Instead, there's an increased focus on automating the middle mile — those repetitive trips between warehouses and retail stores — or automating warehouses.
And when it comes to cutting costs on last-mile delivery solutions, micro-fulfillment centers seem much more viable in the near term. Robot deliveries have fallen out of vogue — rethinking fulfillment, though, is in.
Amazon influencers are getting top billing
Tanner Rankin, who works with Amazon influencers through his Amazon-affiliate-focused company Referazon, sent this to me: at least for some users, Amazon appears to be surfacing content from influencers on its homepage.
Last week, Amazon briefly tested a category called "Top products recommended by influencers," which featured a slideshow of products taken from influencer-curated Amazon stores. At the same time, over the last month, it has also sporadically added livestreams — which are mostly hosted by Amazon influencers — to the homepage for some users.
According to Rankin, those tests read like "a clear message to sellers that partnering with Amazon-specific influencers will be important to their visibility on Amazon." Or at the very least, if sellers are lucky, influencers could become a way for them to earn high-visibility slots on Amazon without paying for an Amazon display ad.
Amazon news to know
Amazon has agreed to pay up to $1,000 in damages for customers who experienced personal injuries or other damages from defective items they bought from third-party sellers.
Amazon has opened a $1.5 billion hub for its air cargo operations in Northern Kentucky. It's the latest example of Amazon investing heavily to own more parts of its logistics network.
The Strategic Organizing Center, a coalition of four labor unions including the Communication Workers of America, has sent a letter to the FTC urging it to halt Amazon's proposed takeover of MGM.
What we've covered 
E-commerce companies like Poshmark and Verishop have launched Snapchat mini apps, that allow people to buy clothes without leaving the Snapchat app, in a move that mirrors WeChat's embrace of similar applications.
Flippa, peer-to-peer marketplace where people can buy and sell their online businesses, gets around 700 to 1,000 buyers a day, CEO Blake Hutchinson said in an interview.
Sales of masks and hand sanitizer are up once again, and this time brands are investing in more fashionable versions of these items.