Amazon Briefing: How new stores could aid in Amazon's fashion discovery efforts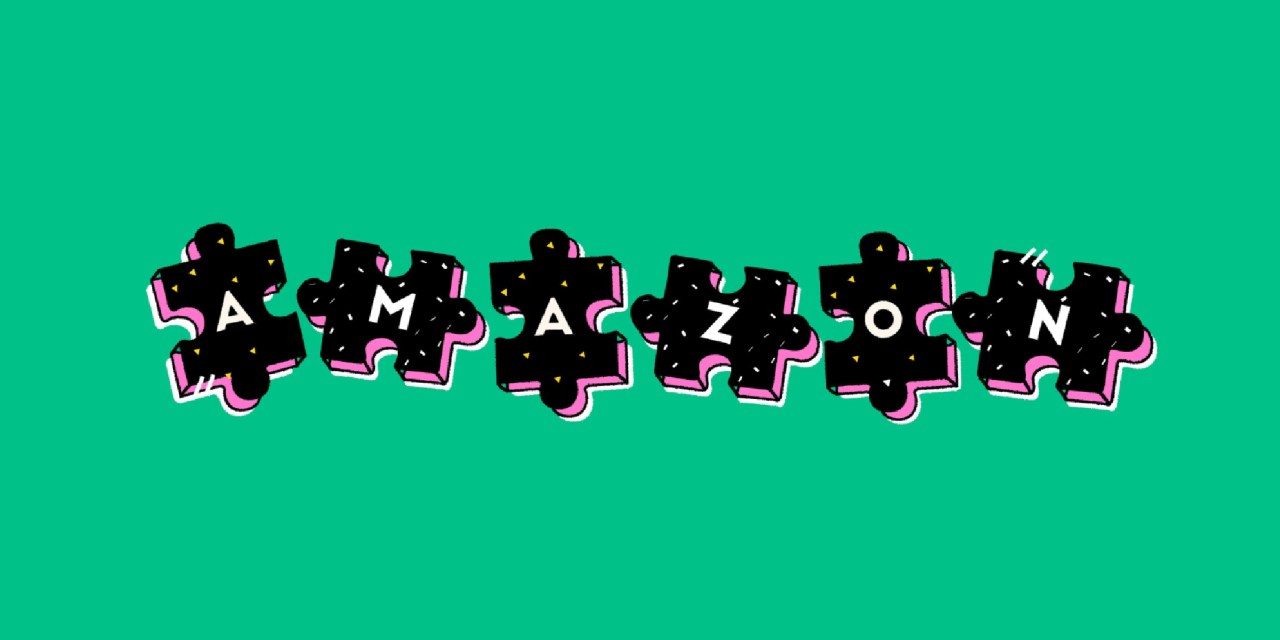 Ivy Liu
This is the latest installment of the Amazon Briefing, a weekly Modern Retail column about the ever-changing Amazon ecosystem. To receive it in your inbox every week, sign up here.
Later this year, Amazon will open its first brick-and-mortar fashion store, Amazon Style. It's one of the company's biggest efforts to date to get customers to think of the e-commerce giant as a fashion destination.
Amazon Style is hardly the retailer's first effort in expanding its apparel segment. In the past week alone, Amazon renewed its fashion competition show Making the Cut for another season and expanded its "Made For You" custom body measurement clothing service to athletic tee shirts. Indeed, last month, Wells Fargo research revealed that Amazon had once again beaten Walmart as the biggest apparel and footwear retailer in the world with about $73 billion in 2021 sales.
Amazon has promised to utilize this online experience to power the offline Amazon Style store, connecting fitting-room sizing and style requests to Amazon's app, for example. Analysts think a brick-and-mortar effort makes sense for a category reliant both on fit and, often, in-person inspiration. However, as Amazon's previous investments in improving fashion discoverability show, the e-commerce giant is still in experimentation mode.
A runway's worth of experiments
Amazon has made numerous changes online over the past few years to bulk up its apparel platform offerings and appeal to a wider range of sellers and buyers. First and foremost, Amazon has tried to recruit more fashion brands to sell through Amazon: for example, launching gated luxury stores to appeal to designer brands like Oscar De La Renta.
But Amazon has also experimented with a variety of brand-building efforts to get customers to think of it as a fashion destination and a place to discover new clothes. In May 2019, it launched streetwear brand "The Drop" for a product drop model in partnership with influencers and celebrities. Later that year, it also launched StyleSnap, an in-app tool where consumers could photograph an item they liked in real life and then be served similar products on Amazon.
In 2020, the retailer launched its fashion competition show Making the Cut, and partnered with the organization CFDA for a Covid-19 relief fund for emerging designers and launched a gated luxury store-within-store to promote high-priced designer brands.
But while Amazon seems quite willing to throw many new fashion features at the wall, many don't seem to stick.
The Drop has just 371,000 followers on Instagram despite numerous high-profile influencer partnerships. StyleSnap has very few social media references despite the retailer's promise that it would "change the way you shop, forever." The company has since shut down its Covid-19 relief partnership with the CFDA and the hub no longer has any content on the retailer's site.
"We've always known that browsing and curated experiences are two of Amazon's Achilles heels," said Elaine Kwon, co-founder of e-commerce consulting firm Kwontified.
But while fashion discoverability may still prove difficult online, Amazon is instead turning to brick-and-mortar to encourage customers to discover new fashion brands through Amazon.
"Shops allow Amazon to showcase itself in a way that it can't do online, and may win it some consumers who have not considered Amazon for clothing," said Neil Saunders, managing director of GlobalData Retail. "It also allows Amazon to gather data and insights on how people shop in-person and that, in turn, allows them to develop new technologies and solutions to support both online and stores."
Amazon Style will open later this year at the luxury Los Angeles shopping center, The Americana at Brand. Amazon has given very few concrete details about exactly what brands it will feature in-store. Online it has more than 50 of its own clothing brands, thousands of brands through its Amazon Fashion hub and hundreds of thousands of brands in its broader apparel marketplace.
Amazon Style will integrate online features in-store, connecting the consumer back to the Amazon app on their phones and on tablets placed in the store's dressing rooms. Consumers can browse recommended styles and then order them back to their rooms. In-store prices will range from $10 to $400.
Amazon Style may also help the retailer bring new brands on board.
With billions of listings, discoverability can be an issue for brands hoping to stand out in search results or home page placements on Amazon.com. While Amazon has said that Amazon Style will offer "more than double the number of styles" of a traditional store its size, the comparatively narrowed playing field may appeal to more brands — particularly those who aren't yet selling through brick-and-mortar retail.
"I definitely think that this is going to put another feather in Amazon's cap to try to become more appealing for more and more brands," said Kwon. Kwon added that recent changes to Amazon's platforms — like allowing brands to have more control of their products' pricing and branded experience — have also "been very favorable to brands."
However — as in its online apparel efforts — Amazon has embraced a variety of brick-and-mortar concepts and not all have lasted long term. Over the past two years, Amazon invested in book store concepts, pop-ups and four-star stores (with products above a four-star rating online). This year, the retailer will be closing all 68 of these retail locations.
"Amazon is an excellent retailer in many ways, but it sometimes falls short on understanding the emotional side of buying," said Saunders. "The store concepts Amazon closed were all reasonable, but they were not really aligned with want consumers wanted."
Kwon admits that closures can often be "called experiments in retrospect if they don't work out." Still, she believes that Amazon Style will be a longer-term investment for Amazon, given the initial investment the e-commerce giant seems to be making in the concept.
"I think given the amount of the sheer amount of financial investment and the resources that we're seeing internally being allocated to this, it definitely seems like a much bigger undertaking than the prior [brick-and-mortar] experiences," said Kwon. "This is much bigger than the bookstore." 
Amazon news to know
Inflation is finally hitting Amazon sellers. According to the Financial Times, the e-commerce giant is adding a 5% surcharge to FBA customers as a result of rising fuel costs.
Another Amazon aggregator is experiencing hard times. Suma Brands, a Minneapolis-based Amazon aggregator, reportedly laid off some of its staff last month. This was only months after the company raised $150 million, according to Business Insider.
CNBC has a look into how Amazon is handing the increasing amount of returns it experiences. While the company didn't go into great detail about how it handles all the items that customers send back, it did say that it never sends products to landfills and that it always tries to "encourage a second life."
What we've covered
Shopify's next frontier is the intersection of creators and commerce. In that regard, the e-commerce platform just announced its latest acquisition, Dovetale, a software startup that helps brands manage their influencer marketing programs.
This week, thousands of Etsy sellers are going on strike in response to rising fees. Modern Retail spoke with some merchants about how business has become more difficult on the platform.
Amazon has been testing shoppable video for a while now. But smaller marketplaces like Goldbelly and Wish are also trying out the format as well.