Amazon Briefing: How rollup companies are turning themselves into brands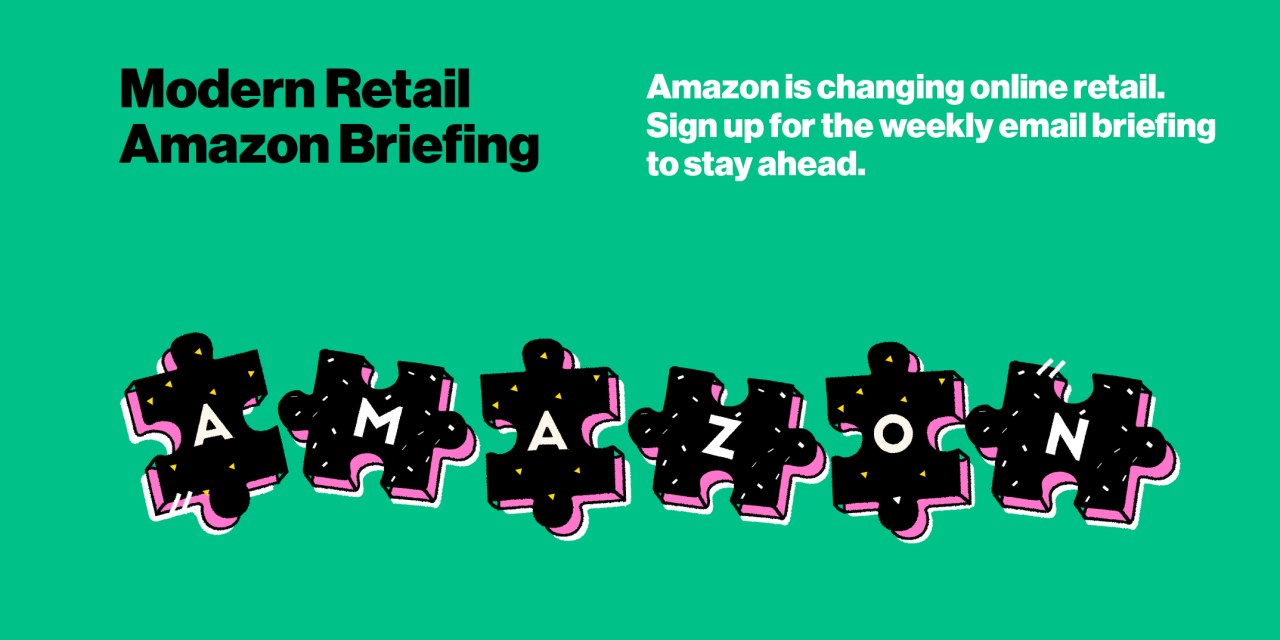 This is the latest installment of the Amazon Briefing, a weekly Modern Retail+ column about the ever-changing Amazon ecosystem. More from the series →
This is the latest installment of the Amazon Briefing, a weekly Modern Retail column about the ever-changing Amazon ecosystem. To receive it in your inbox every week, sign up here. 
As the Amazon acquisition boom continues, a growing number of companies are beginning to consider how — and whether — to turn the products they acquire into recognizable brands even off of Amazon.
In recent months, rollup companies have been acquiring products on e-commerce marketplaces — mostly on Amazon — at a rapid clip. Thrasio, the largest rollup company, has made over 125 acquisitions and raised $1.7 billion since its launch in 2018. Now, they are taking small steps to promote these brands more, building social accounts, email lists and Shopify sites in the hope of eventually turning them into household names.
But acquiring products that are native to Amazon poses its own unique challenges around branding. Many products on Amazon, even highly successful ones, are by nature relatively anonymous: People buy them because of some combination of the search results, reviews and product photos — and much less so because of an identifiable brand name. (Many popular products on Amazon, in fact, have their own Amazon-specific naming structures.)
For companies specializing in acquiring e-commerce products, the challenge is building loyalty toward relatively little-known brand names. If a rollup company wanted to drive more traffic to its own online stores in order to capture more revenue or data from shoppers, it can be hard to drive those conversions for products without strong brand names. That tension is inspiring the growing crop of acquirers to pursue different directions for how to brand their products — and themselves — to consumers.
The acquirers that spoke to Modern Retail expressed that it was still early in how they were approaching the question of building brand names for the products they acquire, and many are still in a testing phase for how to treat both a product's brand name and their own. But one intriguing example is the approach taken by Perch, the acquisition company that just closed a $775 million investment round led by Softbank. Perch recently launched a website devoted to promoting its brands, and it is working to bundle some of the products it acquires that are in the same category — say, several bedding products — into what the company is calling "master brands."
"The goal is for some of them to become household names," said Perch CEO Chris Bell. "I don't think it's all of our brands, but I would be disappointed if 10-15% of our brands or a little bit more don't become household names."
Another acquirer, TCM Digital, is planning to launch an online store called Wishful Market that curates many of its own products. If the shopping site can become a destination of its own, that would create a dedicated funnel to turn loyal customers onto ever more of TCM Digital's products.
Thrasio, meanwhile, has selected a few products to pour significant marketing money into — including Angry Orange, a pet odor eliminator for which the company has built a website, an Instagram account and an email list. "We have a handful, maybe a dozen, two dozen brands, that are pretty meaningful names in and of themselves," said Josh Silberstein, founder and co-CEO of Thrasio. "Those brands are the ones where we're building out the most infrastructure"
Keith Richman, co-founder of Boosted Commerce, saw the long-term goal of Boosted to build brand names that have the level of trust of the Amazon-native electronics company Anker — where, he said, "you kind of know what you're going to get." To get to that place, "it's everything from packaging to invest[ing] in social, a more consistent experience across the products if it doesn't exist today," he said. But more than launching an elaborate marketing plan, he said that Anker-style brand trust is "created by virtue of the products" and the consistency of experience.
A recognizable name-brand product, with a strong customer following, can drive higher conversion rates on e-commerce marketplaces like Amazon, where they are likely already native. But it can also be used to funnel people over to Shopify stores or other platforms, where these rollup companies can learn more about their customers and market other products to them.
The question of how present the actual name of the rollup company should be in the minds of consumers also remains up in the air. While Richman said that his goal with Boosted was for the company's name to be known in largely business circles — at least for now, he said, the individual products and their individual brands should be what is visible to consumers — Perch's Bell said he hopes the Perch symbol will connote a certain level of quality and reliability for its products.
Exactly how to introduce customers who like a few products from an acquirer to their larger catalog remains an open question for many of these companies, however. Thrasio's Silberstein said, "I don't have it figured out. We've got the principles down, but the actual execution itself" remains in the test phase.
He said that his goal is to have the name Thrasio stand for consistency of quality and customer experience, but he was testing ways to connect customers who have liked multiple Thrasio products to more of the catalog, without disrupting the shopping experience. "Slapping stickers on product boxes might not be the answer," he said. "It might be that the right answer is that, when you open up the box, there is a QR code and you scan it and when you do, a cool celebrity gives you a message telling you thank you for buying a product from Thrasio." He also mentioned a charity drive as a possibility.
It's not an easy problem to solve. "At this point, we have delivered products to one out of every ten households in America, but they have no idea that we've done that," he said.
How Amazon is taking over industrial real estate 
As Amazon rapidly adds fulfillment centers in order to sustain growth, it is fast becoming the biggest tenant in the industrial real estate sector.
According to a report last month from the firm CommercialEdge, since 2020, Amazon has signed 83 separate industrial real estate contracts, many of them at premium prices. Within the past year and a half, Amazon has accounted for 7% of all industrial real estate sales, the largest of any single company. And while other industry real estate deals go for $94 per square foot on average, Amazon pays $145 per square foot.
Amazon's ascendence into the industry's largest tenant happened quickly. Only a few years prior, in 2017, Amazon owned just about 100 warehouses across the country, making it a significant but still minor force in the broader industry. But as e-commerce has ballooned in the wake of the pandemic, companies like Amazon are increasingly snapping up large swaths of industrial real estate. Amazon grew its physical fulfillment center network by 50% in 2020, and so far this year, it has shown little sign of slowing down. According to one recent estimate from CBRE Research, every $1 billion added in e-commerce sales — for the retail industry writ large — translates into 1.25 million square feet of new industrial real estate space. 
Doug Ressler, a business intelligence manager at the property management company Yardi, said that Amazon is sometimes one of several tenants in an industrial warehouse, but increasingly, it has leaned on the single-use tenant approach, especially in its most active regions. "Amazon is locating their larger building sizes based off of where their demand is," he said.
Amazon news to know
Amazon has hired at least 66 former government officials, many of them from the Department of Defense — part of a larger bid for the company to land more lucrative defense contracts and other U.S. government deals.
In recent months, Amazon has opened up its marketplace to sellers from a number of new countries, including Pakistan, Venezuela, the UAE and others — bringing it to a total of sellers from 188 countries that are allowed to list products on Amazon.
Executives at Amazon Care, the company's telehealth service that is currently expanding across the country, said that it has landed contracts with multiple companies and is planning to hire thousands of new employees.
What we covered:
Amazon's Dash Replenishment program remains the largest automatic re-ordering service, but a growing number of vendors are offering brands technology to take auto-replenishment into their own hands.
The acquisition boom isn't just limited to e-commerce marketplaces: Pattern Brands, which launched multiple of its own DTC brands under the same umbrella, is pivoting to acquiring existing brands.
Etsy's $1.6 billion acquisition of Depop underscores the company's new strategy to stay competitive — in order to fend off the new crop of marketplace competitors, it is increasingly investing in its own "house of brands."