Amazon Briefing: How to make sense of Amazon's fintech strategy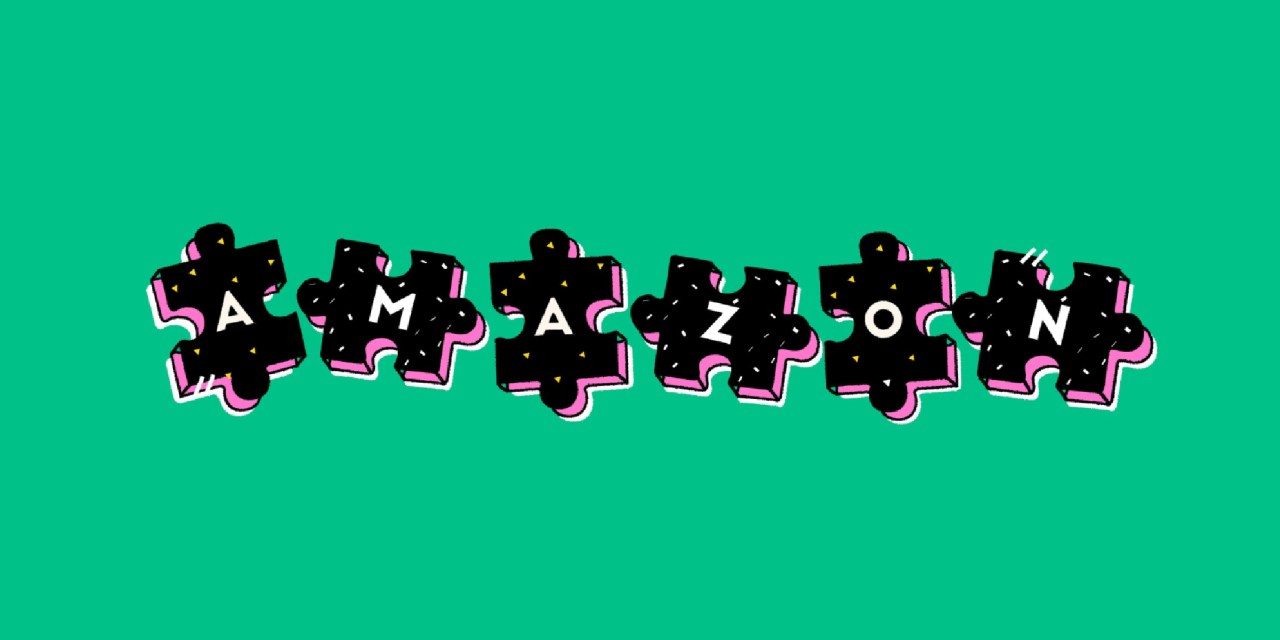 Ivy Liu
This is the latest installment of the Amazon Briefing, a weekly Modern Retail+ column about the ever-changing Amazon ecosystem. More from the series →
This is the latest installment of the Amazon Briefing, a weekly Modern Retail column about the ever-changing Amazon ecosystem. To receive it in your inbox every week, sign up here. 
Amazon is offering customers an assortment of new ways to pay for purchases — and it's largely about pushing shoppers away from credit and debit cards.
The checkout page on Amazon has never lacked payment options: customers could pay for their orders with credit or debit cards, or one of several of Amazon's own in-house payment options, most prominently Amazon Pay. But some major outside providers — notably PayPal — were absent.
Yet with two recent partnerships, Amazon is embracing more flexible payment systems beyond just Amazon Pay. In August, Amazon announced it was partnering with the buy now, pay later service Affirm to allow customers to split their purchases into installments. This week, Amazon also announced that customers can now use Venmo, the peer-to-peer payment platform owned by PayPal, at checkout.
Both partnerships are fueling the company's move away from card payments, but they also represent a shift in how the company gets there. While Amazon Pay has struggled to gain traction, Venmo has flourished — parent company PayPal said this week that Venmo now has more than 80 million users, up from 40 million only two years ago. And buy now, pay later is becoming more popular among younger customers. Amazon seems to have accepted that as more customers embrace alternatives to credit cards, it needs to as well — even if it means looking outside its own payment methods.
Amazon's recent moves in the payments space seem to be about "eliminating the need for physical credit and debit altogether," said Anisha Kothapa, a fintech analyst at CB Insights. Kothapa pointed to Amazon Pay as well as Amazon One, the company's biometrics payment technology that it has rolled out to Amazon Go and Whole Foods stores, as examples of Amazon pushing technologies that move it away from physical cards.
Fintech fits and starts
The Venmo partnership is especially notable because Amazon has remained one of the few major shopping websites and apps not to accept PayPal, Venmo's parent company. That might be, in part, because Amazon has long attempted to roll out rival fintech services — betting that it might be able to control mobile payments itself. In 2011, Amazon launched Webpay, a peer-to-peer payments platform along the lines of Venmo. But in 2014, Amazon shut down its Webpay service, and Venmo flourished in its wake.
Around the same time, Amazon also tried to build a point-of-sale payments system that looked a bit like what Square has become today. In 2014, it rolled out Amazon Local Register, a system aimed at small businesses that self-consciously took less of a commission than Square. But the company scrapped it a year later — in part, according to a CB Insights report, because businesses feared giving Amazon access to customer and transaction data.
Amazon's payments options have generally focused on Amazon's own payments products, along with credit card partnerships. Capital One and Discover customers can pay for Amazon purchases with credit card points, while Citi's customers could use its own BNPL service, Flexpay, to make Amazon purchases since last year. "What Amazon has been doing over the years has been really layering on more and more payment options," Ginger Schmeltzer, strategic advisor on the retail, banking and payments practice at the insights firm Aite-Novarica, said.
Most prominently, Amazon has been pushing brands to use Amazon Pay, a payment system that has landed partnerships with Brooklinen and Vineyard Vines. Amazon benefits from Amazon Pay because, when it controls the transaction, it has more access to data about what its customers are buying. "Let's say someone purchases at Nike a lot. Then [in theory] Amazon can target them with other ads when it comes to other shoes they might be also interested in," Kothapa said.
Still a minor presence
But despite having been around since 2007, Amazon Pay remains only a marginal player. One estimate pegs its market share at 2.46% — meaning only about 2.5% of companies offer it as a transaction option. Meanwhile, other fintech offerings have exploded in popularity: Venmo and Cash App have 75 million and 70 million users, respectively. For Amazon, working with Venmo and Affirm is an acknowledgement that, to move away from non-card payments, Amazon Pay can't do it alone.
Rival retailers and e-commerce platforms have increasingly added fintech options of their own over the last year. Shopify has Shop Pay, through which people can cover products across any Shopify store. Target works with two BNPL companies, Affirm and Sezzle, and Walmart has ramped up its own financial offerings, including through a company it plans to launch that will offer financial services to its millions of customers and employees. (Walmart is still reportedly deciding what, exactly, that fintech company will look like.)
Some analysts have speculated that working with Venmo might even prove to be a backdoor way for Amazon to accept cryptocurrency. PayPal, Venmo's parent company, does allow users to checkout with crypto. But in a statement to TechCrunch, PayPal said that the announcement was "solely" about Venmo payments, suggesting that, at least for now, crypto might not be directly involved.
It also probably doesn't hurt that Venmo — which charges users a fee when they forward money to their credit cards — primarily prioritizes direct bank payments.
"Because Venmo is primarily ACH, Amazon's cost of payments if I use Venmo to make a purchase versus if I use an American Express card is lower," Schmeltzer said. "I think Amazon is looking for ways to lower their cost of payments as well."
FBA, but for ocean freight
As the supply chain crunch drives up the cost of oceanic freight shipping, Amazon has quietly been offering a new service to select vendors: it'll send their products to the U.S. on Amazon-chartered vessels for cheaper than the rate offered on the open market.
A New York Times report tracked how Amazon recently offered Aterian, a consumer tech products company, a spot on one of its ocean liners for a fee. Amazon has offered an ocean freight shipping service since 2017. Initially, it was aimed at Chinese sellers, but Amazon expanded it to U.S. sellers at the end of 2018.
Amazon's reach into ocean freight shows just how extensive Amazon's logistics service offerings are today. Amazon is one of the few companies with enough resources to avoid the worst of the supply chain crunch — and for a fee, some of its third-party sellers can apparently do the same.
Amazon news to know:
Rivian — the electric vehicle company in which Amazon owns a 20% stake — went public this week to a valuation of over $90 billion, giving it a market cap greater than Ford and GM.
After losing a key court battle, Amazon is looking to settle with the European Union over its antitrust lawsuit against the company.
Zoox, the self-driving car startup that Amazon bought last year, said it is having preliminary meetings with Amazon about how the two can more closely collaborate on projects (though Zoox's focus remains on building self-driving taxis).
What we covered:
eBay is relaunching its Refurbished program and removing fees on personalized items, all part of a big to draw sellers from more crafting-oriented platforms like Etsy.
Peloton and Wayfair both missed earning expectations. That's a dark omen for many DTC brands, who seem unlikely to hit the mammoth growth expectations they may have initially set for 2022.
What's fueling the boom of resale marketplaces like Poshmark and Depop? A handful of so-called "power sellers" who are making six figures off of sales on the apps.