Amazon Briefing: Making sense of Amazon's evolving fulfillment strategy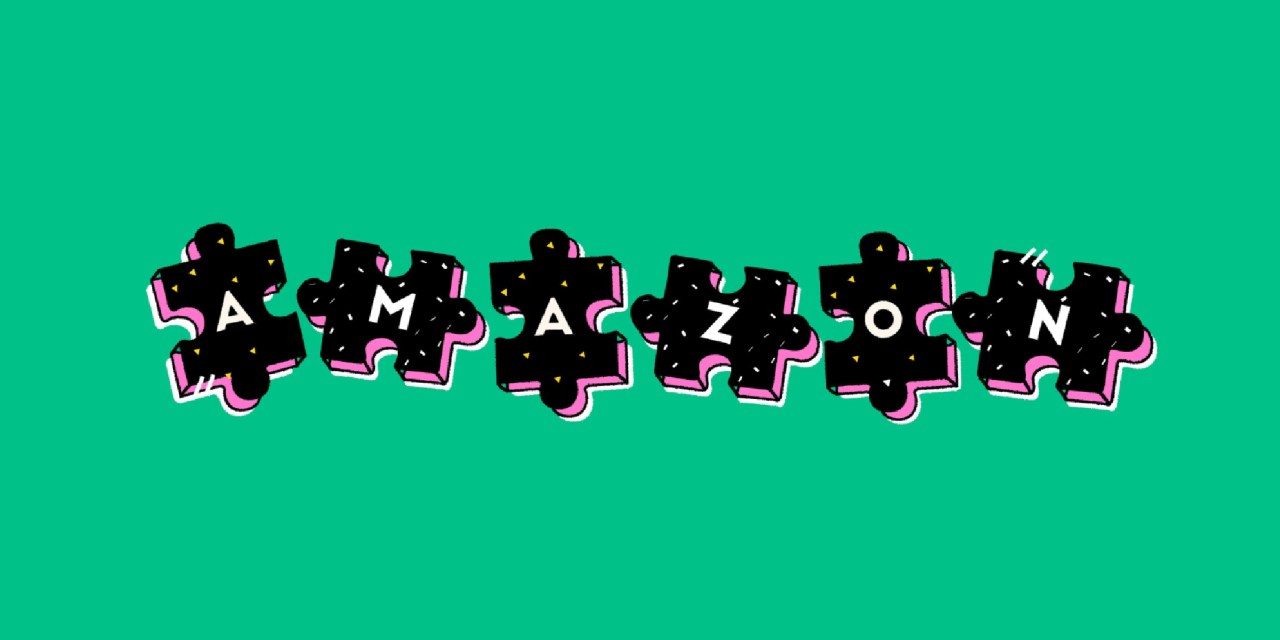 Ivy Liu
This is the latest installment of the Amazon Briefing, a weekly Modern Retail+ column about the ever-changing Amazon ecosystem. More from the series →
This is the latest installment of the Amazon Briefing, a weekly Modern Retail column about the ever-changing Amazon ecosystem. To receive it in your inbox every week, sign up here.
As e-commerce growth begins to sputter, Amazon is starting to refine its fulfillment strategy.
In the past two weeks, the company made two big announcements, which, in some ways, may seem at odds with each other. First, Amazon announced a new feature called Buy With Prime that lets merchants — even those not on Amazon — offer prime fulfillment. Then, only a week later, Amazon said during its earnings call that was pausing investing in new warehouse spaces after two years of massive investments.
"We have too much space right now versus our demand patterns," CFO Brian Olsavsky said. "As the variant subsided in the second half of the quarter and employees returned from leave, we quickly transitioned from being understaffed to being overstaffed, resulting in lower productivity."
These two developments hint at a recalibration of Amazon's fulfillment strategy. The e-commerce giant has long been building out its warehouse capabilities — trying to get more brands on the marketplace to use its services as a way to keep them in the Amazon flywheel. Now, Amazon seems to be making inroads to expand its fulfillment domination, while also being increasingly cognizant of rising costs and slowing growth. This comes as fulfillment competition from other competitors like Shopify continues to mount.
Pausing growth — for now
Before Amazon announced plans to pause new warehouse openings, it was on a fulfillment investment tear. According to a report from equipment rental network Big Rentz, Amazon was on track to have 319 million square feet in warehouse space by the end of 2023; in April of 2021, nine of the 10 biggest warehouse construction projects were being done for Amazon.
Now, those ambitious expansions are being reined in. It's somewhat noteworthy that Amazon is now saying its warehouses are under-performing. A few weeks ago, the company added new inventory limits and adjusted the price threshold of certain categories for Fulfilled by Amazon merchants. This development has made some merchants unable to warehouse items. "It's somewhat of a mixed signal," said Chris Palmer CEO of the firm SupplyKick.
"We haven't been able to ship in air conditioners and collapsable wagons," Palmer said. "They [Amazon] are doing it because they lack capacity."
The most likely answer for why Amazon is putting these new limits and fees for sellers is to increase profits. After reporting net profits since 2015, Amazon told investors that in the last quarter it had a net loss of $3.8 billion. While much of this was attributed to an investment in the electric car company Rivian Automotive, it comes at an inflection point for e-commerce companies.
"We've seen a shift of consumers returning back into stores," said Brad Jashinsky, director analyst at Gartner. "The online shopping growth has been slowing."
With that, the increased fees and new limits are most likely a way to grow profits during a more difficult business period. Still, some people believe it may not be the best way forward.
"Amazon has been implementing these restock limits as well as consistently over time racking up storage charges — basically making it unaffordable for any inventory in FBA that isn't rapidly turning product," wrote Palmer in a follow-up email. "Slow-selling product is very difficult to keep stored. If Amazon has a problem of capacity fulfillment, they can just drop rates and people would shift volume back over to Amazon. It's more that they've increased the charges so much that it's really just most beneficial when your product sells very quick."
Targeting new customers
All the same, Amazon clearly has other plans to ramp up its fulfillment revenue in the form of Buy With Prime. According to Jashinsky, the new offering could have a long-term impact. "You see how much they've built out their own distribution network — so much is handled by Amazon and their contractors as opposed to going through USPS, UPS, FedEx," he said. "I see the same possibility with Buy With Prime."
"Not only could it be a huge threat or competition to Shopify," he went on, "but also I have to imagine they [Amazon] have to compete with USPS and FedEx."
Palmer had a similar outlook. "I think, with time, a substantial portion of DTC shipments will be fulfilled by FBA," he said.
This comes as other e-commerce giants continue to recalibrate their own fulfillment strategies. Shopify, for example, had been building out its own network for the last few years. But its recent acquisition of the startup Deliverr hints that platform may have tweaked its strategy, focusing on being more of a warehouse broker rather than a 3PL in its own right.
All this put together shines a light on the invisible part of e-commerce that platforms clearly see as their growth engines. While e-commerce growth is beginning to flag, online shopping clearly isn't going away. With that, Amazon seems poised to try and control as much of the back-end as possible — even bringing non-marketplace brands into the fold.
"FBA is a hallmark of what Amazon offers — it's essential to their growth path for the future," said Palmer. "There are so few logistics networks that even come close to being able to fulfill like that."
Amazon news to know
Amazon seems to be pumping the brakes on bringing on new delivery partners. According to documents obtained by Business Insider, Amazon plans to add 33% fewer delivery partners than it did last year.
Last week, Amazon reportedly fired two warehouse employees that were involved in unionization efforts. The came a week after the company fired senior managers from another facility that had just won its unionization campaign.
Amazon is reportedly shutting down the e-commerce startup Selz a year after acquiring it, according to GeekWire. Selz was an e-commerce platform that helped entrepreneurs sell products.
What we've covered
Etsy saw big growth thanks to the pandemic — but now things are slowing down. The company described the dip as a "short-term headwind."
Shopify unveiled a new tool that tries to make targeting on advertising networks easier for brands. Right now, the tool is available on Facebook and Instagram, but said it will soon expand to other platforms like TikTok, Snap, Pinterest, Microsoft Advertising and Criteo.
Larger retailers have been expanding services as a way to keep growth apace. One big area for many of these businesses has been health care.