Amazon Briefing: One year into Andy Jassy's tenure, sellers see subtle strategic shifts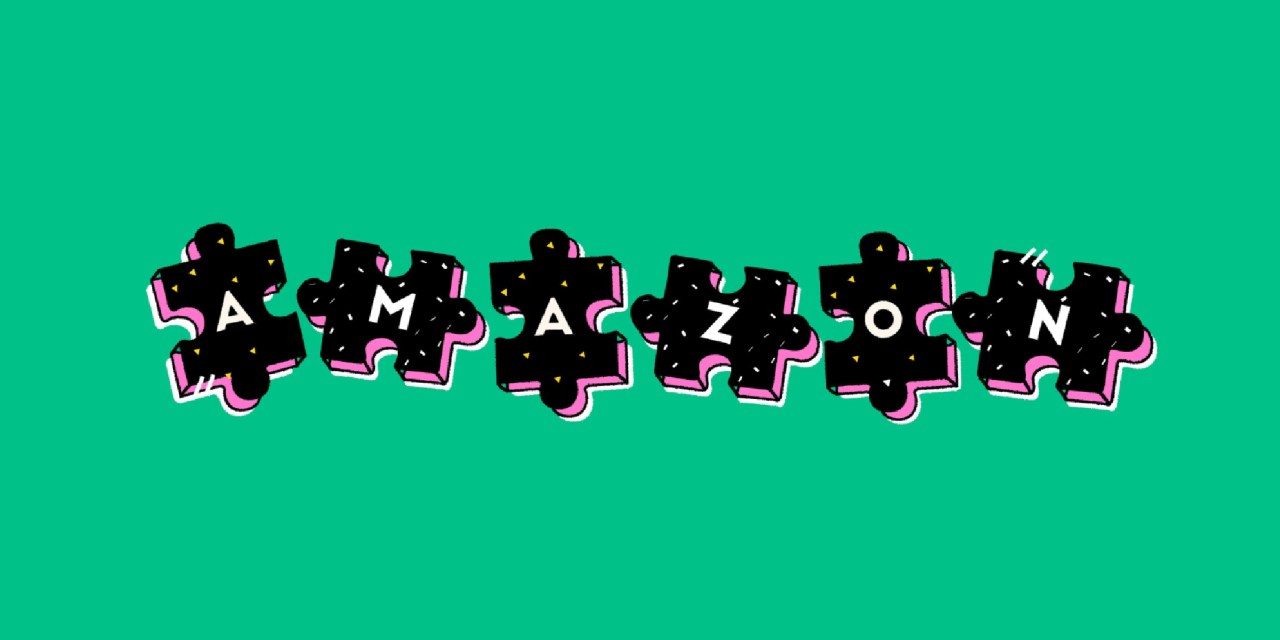 Ivy Liu
This is the latest installment of the Amazon Briefing, a weekly Modern Retail+ column about the ever-changing Amazon ecosystem. More from the series →
This is the latest installment of the Amazon Briefing, a weekly Modern Retail column about the ever-changing Amazon ecosystem. To receive it in your inbox every week, sign up here.
A little less than a year into his tenure, and we're starting to get a sense of what an Andy Jassy-led Amazon looks like.
While at first glance, things look relatively the same, some small changes ladder up to a slightly tweaked strategy and company outlook. Jeff Bezos was long considered the king of putting the customer first — often before most business needs. Indeed, for a decade Amazon didn't turn a profit in the name of honing its services and making a website that made it easy to find products online and have them delivered as quickly as possible. And, even after it did, the company's financials rose and fell as it continued to make expensive investments.
Of course, all of that is ancient history. Describing Jeff Bezos as customer-obsessed is a cliché. But is it the same for Andy Jassy? The new CEO has been at the helm since last July, so we may now begin to get an answer to this. One entrepreneur behind multiple Amazon brands recently said to me that he's noticed Amazon become "less customer-centric" in its latest programs. That led me to ask other Amazon insiders if they felt the same way. According to many of the people I spoke with, while the changes may be subtle, there may be some new strategies in place for the company as Amazon seeks to make more money off of every purchase.
Looking at the search results sheds some light on this. For years, Amazon search has become muddier and muddier and more difficult to parse out what is paid and what is organic. According to data from last fall, Amazon search results featured as many as six sponsored products at the top, as opposed to the once-usual three.
Marketplace Pulse also observed this trend noting that organic search results are being buried by sponsored placements. "Of the first twenty products a shopper sees when searching on Amazon, only four are organic results," the consultancy wrote in a post last March. "There is little space left for organic results at the top of the page, the real estate that drives most sales. Few purchases happen beyond the first page of search results. And not many shoppers scroll to the bottom of even the first page."
"Advertising revenue was up 25% year over year, and that's a strong run rate compared to the revenue growth rate," CFO Brian Olsavsky said at Amazon's most recent earnings call. "So we're still very happy and pleased with the way the advertising team is performing and how advertising has been valued by both sellers and vendors and others who use it to reach our customer base at the point where they're considering purchases."
Sellers have noticed this increasing focus on advertising too. According to the head of e-commerce of a home product brand that does business on Amazon in the seven figures, the big shift he's noticed over the last year is an increasing pressure to start advertising on the platform. Historically, the brand opted to not advertise because it received enough sales from its organic placement. But it felt increasing pressure to increase its paid presence — both to boost products that weren't doing well organically and because of all the changes to the Amazon search ecosystem of late.
For years, his brand didn't much spend on Amazon and instead relied on organic placement as a primary booster of sales. But, in an attempt to grow the business of its cleaning products that are competing with bigger CPG names, this manager decided to hire an agency late last year to see if advertising would help grow the sales.
While the company did see sales double when it began advertising, he is now worried that it means that the company can no longer rely on any organic growth; "We're starting to ask: when does this ever end?"
"I'm terrified of taking my foot off the gas," he said.
Other sellers have observed a different change in the search results beyond paid advertising that also hint at a strategic recalibration. According to Stef van Boekel, who works with brands to help them have a European Amazon presence, Amazon seems to be more highly ranking products that have better unit economics.
According to an analysis of the 300,000-plus products he sells on Amazon, in order to get a higher search ranking nowadays, "a product needs to be profitable." For this, van Boekel said, he means the operational excellence of the merchant on Amazon — that is, fewer costs that Amazon has to handle to get the product to the customer, thus making it a higher margin product. "When your operation is not fully adjusted to theirs, your supplier's profile goes down," he wrote in a follow-up message. In the past, he said, Amazon would often showcase a variety of products to bring traffic to greater selection; "Now, [the search algorithm is] drawing products to make money for [Amazon]."
In van Boekel's eyes, this showcases a shift in how Amazon is working with brands and merchants. First, it was about simply getting every brand onto Amazon. Next, it was about pushing them to put their entire portfolio of products on. Now, Amazon is pushing to make more money off of every purchase — be it via more profitable items or by making more money on advertising.
Much of this falls in line with how Jassy grew his presence at Amazon. Jassy was the brains behind Amazon Web Services, the cloud computing juggernaut that brought in over $18 billion for Amazon last quarter, accounting for 16% of the company's total sales. The idea then was to build an infrastructure platform that would entice businesses — the next step was to become the dominant platform; in 2020, Gartner estimated that AWS represented 41% of the cloud computing market. Now, it seems, the focus is on taking that AWS playbook to other non-retail Amazon businesses — namely, advertising — in the hopes that they can make for other higher-margin revenue engines.
Not every seller, however, sees the changes as negatively impacting the customer. According to Dave Wright, CEO and founder of the e-commerce accelerator Pattern, which works with brands like Panasonic and Converse on sales channels like Amazon, he's noticed Amazon making more inroads with sellers.
Pattern's business has grown rapidly, and over the last year he said, he's received more outreach from Amazon. "Now we have a weekly call with some internal teams that are pretty high level," Wright said.
"They have opened a lot more dialog with sellers," Wright said. "I'm on a lot of forums and it does seem like they've become more friendly."
Of course, the fact that Amazon is friendlier to sellers isn't necessarily at odds with the idea that there's a slight strategic shift afoot. As van Boekel put it, the emphasis now is to get more sellers strapped into paid programs.
"We do recognize the continual focus [from Amazon] on spending money on sponsored campaigns," said van Boekel. "That is being pushed from every side."
Amazon news to know
Amazon shareholders voted down a proposal for the company to perform an independent audit of the working conditions in its warehouses. Amazon recommended that people vote against the measure.
Amazon's first brick-and-mortar clothing store has opened to the public. The Amazon Style store is based in Los Angeles and uses machine learning to make personalized recommendations.
The New York Times has a look at the changing face of Amazon seller. China used to rule the roost but U.S.-based sellers are now making a comeback.
What we've covered
Resale platform Rebelstork – which buys back and sells refurbished baby gear – launched in the U.S earlier this month. The Canadian startup, founded in 2019, is positioning itself as a white-glove and sustainable shopping service for parents.
The buy now, pay later space is getting more and more crowded. One platform, Splitit, is now trying to stand out by offering white-label services for retailer.
Member exclusive: More CPG brands are testing out quick-delivery apps like Getir. Some aren't just using it as a sales channel, but as a way to market to specific regions and grow hype over product releases.