Amazon Briefing: The great physical retail pivot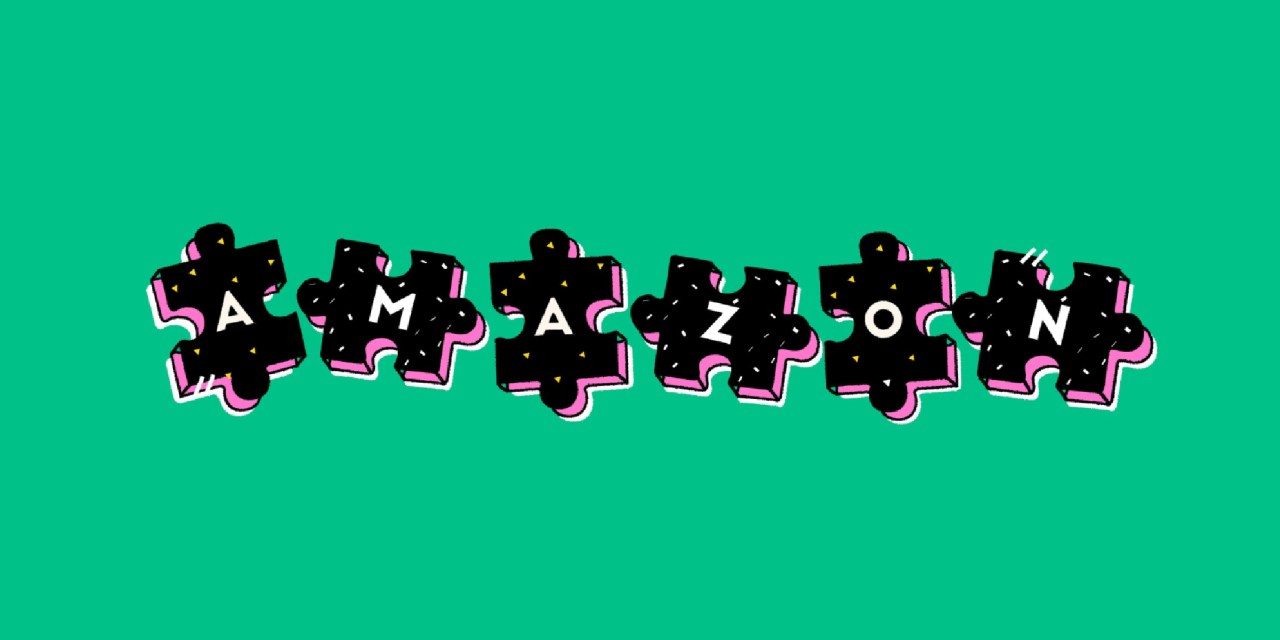 Ivy Liu
This is the latest installment of the Amazon Briefing, a weekly Modern Retail+ column about the ever-changing Amazon ecosystem. More from the series →
This is the latest installment of the Amazon Briefing, a weekly Modern Retail column about the ever-changing Amazon ecosystem. To receive it in your inbox every week, sign up here. 
Last week, a Wall Street Journal report claiming that Amazon planned to open its first department stores sent shockwaves through the retail world.
But Amazon's department store plan, if it does come to fruition, underscores something else: Amazon, which until recently was a pure e-commerce operation, has ramped up its investment in physical retail stores over the past three years. In addition to department stores, it's in the process of building close to 40 Fresh grocery stores in the near future, which add to its total of 30 Go convenience stores and 24 Amazon Books stores.
Amazon's dive into physical retail hints at the limits of a total e-commerce takeover of retail. E-commerce is growing fast, but it still only represents a little over 20% of all retail sales. For as much as customers are embracing online shopping, they also like to see products in person, and that leaves a large chunk of product sales for a company with ambitions as big as Amazon's to miss out on.
There is a simple reason Amazon is investing so heavily in physical retail now, in 2021: it's cheap. Over the last few years, "digital customer acquisition costs started to become higher than the literal cost of rent," said Holden Bale, head of commerce at the digital agency Huge. "It started to become cheaper to open a bunch of stores than to spend a bunch of money on Facebook."
The total cost per thousand impressions (CPM) has continued to climb — it jumped 41% to $6.37 across social channels last quarter. At the same time, rents for physical stores in locations like New York's popular SoHo neighborhood are still down 40% this summer from 2019.
Elaine Kwon, managing partner at the e-commerce management firm Kwontified, said that there are many ways the department store format can work in 2021 — and whether a company can pull it off comes down to how they operate on the backend. Many of the major department stores, like JCPenney, have historically separated out their corporate teams that manage physical stores and e-commerce, which she said makes these stores less approachable to a customer used to quickly accessing products.
A company like Amazon, which pools those teams together, can make a smaller, simpler department store that prioritizes showrooming and e-commerce, she said. "All of their physical experiences have been subsets of the online experience," Kwon said. To run a successful department store in 2021, "it really comes down to buyers, site merchandisers, in-stock management."
Bale said that, in his mind, the department store model never really failed. Many of the department stores that have disappeared over the last decade, he said, were largely undifferentiated in a crowded market. "I would argue that the great retail experiences right now are basically approximations of a department store," he said, adding that Amazon's website looks a lot like a digital version of a department store catalog.
Amazon's investment in physical retail also seems to focus on giving the company a deeper foothold into certain categories — like fashion — that it has made a priority. Amazon already controls 34%-35% of all apparel sales online, making it the number one fashion retailer despite its lack of a physical presence. But the company seems to think it can grow its slice of the apparel market — currently 11%-12% of all sales, including in-person sales — even further.
"They're really focusing on apparel and using this to more deeply penetrate their already increasing market share of the fashion industry," said Kwon. Customers like to try on clothes, and "now finally [they have] the ability to try on many things that you see online [on Amazon] in person."
The focus that department stores put on showrooming — where customers are encouraged to look around and try on products — marks a philosophical shift for Amazon. Even its other physical retail concepts, like Amazon Fresh and Amazon Go, are designed to get customers in and out of the store as quickly as possible. "In the past they were like, let's just optimize for convenience and checkout," Bale said.
But he said he expected Amazon's department stores to make up for some of the philosophical oversights Amazon has made. "[Amazon] over-indexed to the convenience of commerce, and Amazon wants to become a more experiential shopping destination," he said.
Amazon didn't have any real physical footprint until its acquisition of Whole Foods in 2017. The acquisition set Amazon up to eventually launch Amazon-branded stores of its own.
If there is one commonality across all of Amazon's brick-and-mortar operations, it is an acknowledgement of the limits of e-commerce in certain categories.
Take Amazon Books: eBook sales, which Amazon helped to usher in through Kindle, have been rapidly declining in recent years, down 30.8% from 2015 to 2019. Last year, meanwhile, print sales jumped 8.2%. "If you go to any Amazon Books location, it's surprisingly packed," said Kwon. "People love hanging out at B&N and Borders," and Amazon Books fills that same niche.
Amazon Fresh, too, appeals to customers not served by e-commerce. Rachel Dalton, e-commerce analyst at Kantar, previously told Modern Retail that Fresh stores will help Amazon capture the vast majority of shoppers who don't regularly buy their groceries online: "At the end of the day, shoppers want to do both," she said.
Department stores could do the same for fashion and beauty — they could draw the shoppers who prefer to trial products in person back into Amazon's fold.
That still leaves the question of how all of Amazon's physical stores philosophically tie together. Bookstores, convenience stores, grocery stores and now department stores feel a little scattershot. When I asked this to Bale, he said, "what if ubiquity is the common thread? I think a company can get to a certain size where you don't need a corporate strategy." Ultimately, he said, "what if their strategy is just to be ubiquitous and wrap it all into Amazon Prime?"
Amazon and Shopify battle over TikTok
TikTok announced this week that it was partnering with Shopify to allow in-app purchases on the TikTok app. That is big news — not just for Shopify and TikTok, but also for Amazon.
TikTok trends have increasingly been driving sales on, above all, Amazon. Viral TikTok products have topped Amazon search results. Sensing the growing link between the two companies, Amazon started curating on-site collections of popular TikTok products in hopes of capitalizing on that buyer enthusiasm. Ryan Mulvany, founder of Amazon brand management company Quiverr, previously told me, "I think that brands" — and Amazon — "are starting to realize that TikTok has quite a bit of influence as a path to purchase."
But now, people who find a product on TikTok won't have the same incentive to click over to Amazon to buy it, given that they can make a direct purchase within TikTok. As TikTok becomes an increasingly influential product discovery tool, that means there is a whole segment of e-commerce that might go instead to one of Amazon's rivals.
Amazon news to know:
Kohl's has for years maintained a close partnership with Amazon by allowing customers to return their Amazon boxes at any Kohl's location. The company's CEO, Michelle Gass, said that Amazon's department stores would not impact that relationship.
Amazon killed the name Alexa: according to the Social Security Administration, since Amazon introduced its smart device, the popularity of Alexa as a baby has plummeted roughly fourfold.
The latest Amazon aggregator is called D1 Brands, and — like dozens before it — it is launching with a giant financial haul: $123 million.
What we covered:
The secondary market for trading cards is booming right now across online marketplaces, but, for a change, Amazon has not played a big role. Although Amazon is a popular destination for buying new packs of cards, its marketplace is not set up to authenticate — and price — secondhand collectibles.
Last month, Target announced its in-house pet food brand, Kindfull — making it one of a growing set of retailers that sees private-label pet food as an easy, and lucrative, market to conquer. Amazon has been pushing its Wag pet brand in recent months, including during Prime Day.
Target's loyalty program, Circle Rewards, crossed 100 million members in its first two years of life. Unlike Amazon Prime, Circle Rewards is free to enroll, but the rapid growth still shows how other retailers are having success focusing on loyalty.