Amazon Briefing: The relationship between Chinese sellers and Amazon is straining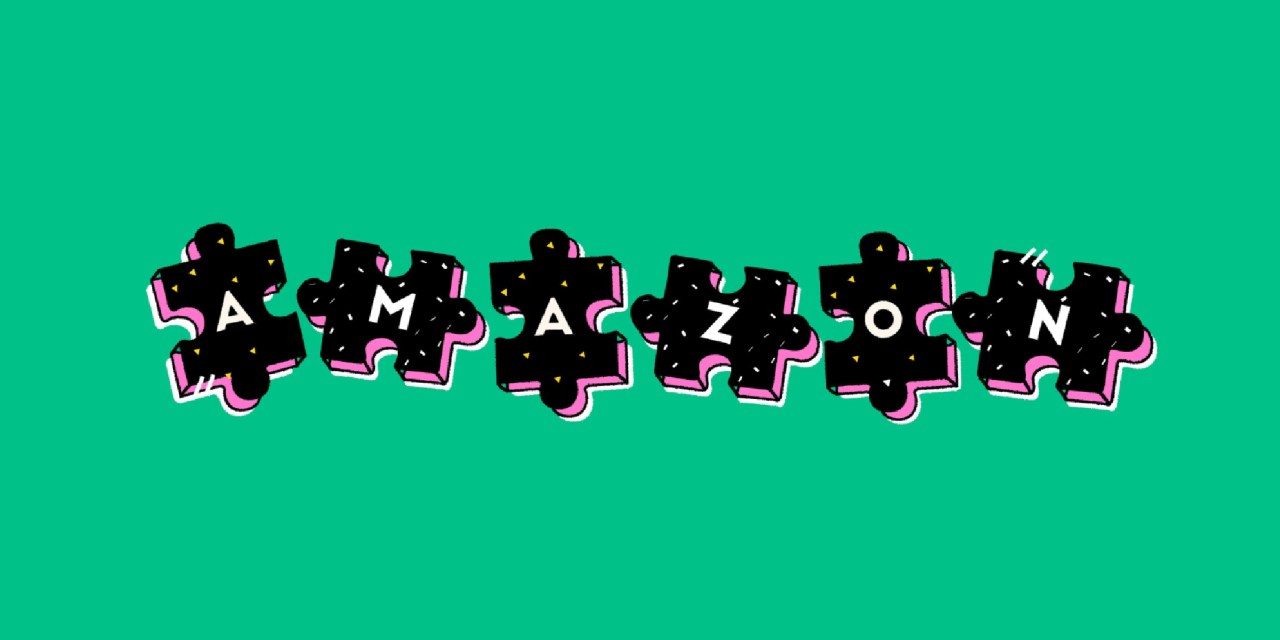 Ivy Liu
This is the latest installment of the Amazon Briefing, a weekly Modern Retail+ column about the ever-changing Amazon ecosystem. More from the series →
This is the latest installment of the Amazon Briefing, a weekly Modern Retail column about the ever-changing Amazon ecosystem. To receive it in your inbox every week, sign up here. 
For years, sellers based in China have fueled a disproportionate share of the growth on Amazon's third-party marketplace. But the influence of Chinese sellers over the Amazon marketplace has — for the first time — slipped.
According to Marketplace Pulse, Chinese sellers now make up 38% of the top brands on Amazon, down from 40% at the start of the year (and from a peak of 42% in 2020). That's for a variety of reasons — Amazon recently removed a large swath of top sellers, including many in China, for allegedly violating its policies around reviews. Meanwhile, others in the Amazon space say that the influence of Chinese sellers was already peaking, as there aren't as many categories left for them to enter.
Put together, the mutually beneficial relationship between Amazon and its biggest China-based sellers — which has proven instrumental to the growth of the third-party marketplace — seems to be on shaky ground.
A trade group in Shenzhen, a hub of Amazon sellers in China, has been encouraging Chinese sellers to become less reliant on Amazon. The group is giving sellers $309k to build and scale their own Shopify stores.
That move came several months after Amazon started cracking down on fake reviews in May, when a leaked data set appeared to show that a number of Chinese sellers had been offering refunds and discounts in exchange for positive reviews. Shortly after, Amazon removed many of its top sellers in China — including Aukey, Mpow and RavPower — for violating its policies around reviews. Amazon admitted this month that it banned 3,000 seller accounts, though others puts the number closer to 50,000.
Jason Lee, co-founder of FBAFlipper, which connects Chinese Amazon sellers with companies that want to acquire them, said that in recent months, he's seen two sellers who seemed eager to sell their business to an aggregator as fast as possible. After investigating, he alleged that it was because those brands had faked many of their reviews. "I would say that the closure of the major brands has created some risk and pressure and wake-up call to sellers in China," he said.
It isn't clear how many big sellers might ultimately lose their accounts amid Amazon's crackdown, but the recent bans — on top of supply chain constraints that have made it expensive to ship from China — suggest that sellers in China have lost some of their clout on Amazon.
That shift has happened despite years in which Amazon courted sellers based in China to join the platform, including regularly sending its executives to speak to manufacturers in the country. Even at the beginning of this year, sellers in China continued to sign up for Amazon at a record clip. In January, Marketplace Pulse reported that 75% of all new sellers on Amazon were based in China.
Framing this as an issue of Chinese sellers specifically is not entirely fair, however. Plenty of sellers based in China follow the rules of Amazon, and plenty of sellers based elsewhere do not. Lee said that sellers based in China tend to receive a lot of the blame because of their sheer size and influence on Amazon. "There are actually very honest Chinese sellers too, but I think the scale and the size makes [them] an easy target to point fingers at," said Lee.
Saoud Khalifah, who tracks fake reviews on online marketplaces through his company Fakespot, told me, "I wouldn't say this is all sourced from one country, I think that's ridiculous." From his point of view, fake reviews are rampant because Amazon's algorithms give so much benefit to products with many glowing reviews. "It's a broken system," he said.
Lee said it was possible that the share — and influence — of Chinese sellers on the Amazon marketplace was already peaking. That might have less to do with Amazon's crackdowns than with other factors, though: he suspected that sellers in China don't have many product categories left where they can grow.
While sellers based in China are incredibly successful in categories like apparel and electronics, some categories that are big in the U.S. are much less meaningful in China, like gardening or automotive-related products.
"I think it's possible that we've hit peak Chinese seller," said Lee. "I don't think it'll ever go away, but it might have stabilized or plateaued."
Murky waters for Amazon aggregators
Aggregators might have pocketed $8.7 billion in venture capital this year, but 2021 is proving to be a rough time for any company that wants to roll up Amazon businesses to launch.
The central pitch that aggregators are making is that they can scale a successful Amazon product into a veritable blockbuster. But as supply chain issues delay — and dramatically increase the cost of — shipments overseas, some industry commentators say that aggregators are facing problems.
In a Twitter thread last week, Bill D'Alessandro, the CEO of the e-commerce CPG company Elements Brands, wrote that he's spoken to "several FBA aggregators who are staring down some very lean months in Q4, with top SKUs out of stock due to supply chain issues."
In an email with me, D'Alessandro added that the "writing is already on the wall" during the holiday for some aggregators. As these companies try to scale their newly acquired products in order to make back their investments, "it's obvious stock is going to run out and no new stock is coming in because of supply chain issues," he said.
Amazon news to know:
Amazon unveiled its latest smart device: a robot named "Astro." It will cost $999.99 and essentially roam around people's houses and perform tasks like deliver items to other people in the house or play music.
But a smart robot isn't the only new device Amazon just announced. There were a slew of other products unveiled too, including a smart thermostat and a security drone to fly around people's houses.
Macy's is currently in a legal battle with its landlord over an Amazon advertisement. Essentially, Amazon wants to advertise on a billboard atop the department store's flagship Manhattan location, and Macy's does not want that to happen.
What we covered:
Shopify continue to be a growing competitor in the e-commerce space. One of the ways its gaining dominance is by beefing up its offerings to app store developers.
Speaking of other e-commerce platforms, eBay recently talked about how its focusing on refurbished products. The company saw a 400% increase in used consumer product sales on eBay since 2018.
Meanwhile, brands are trying to figure out how to spend marketing dollars wisely given Apple's latest iOS updates that make targeting much more difficult. We spoke with three different startups about how they are diversifying their budgets away from Facebook.