Amazon Briefing: The rise of influencer videos on Amazon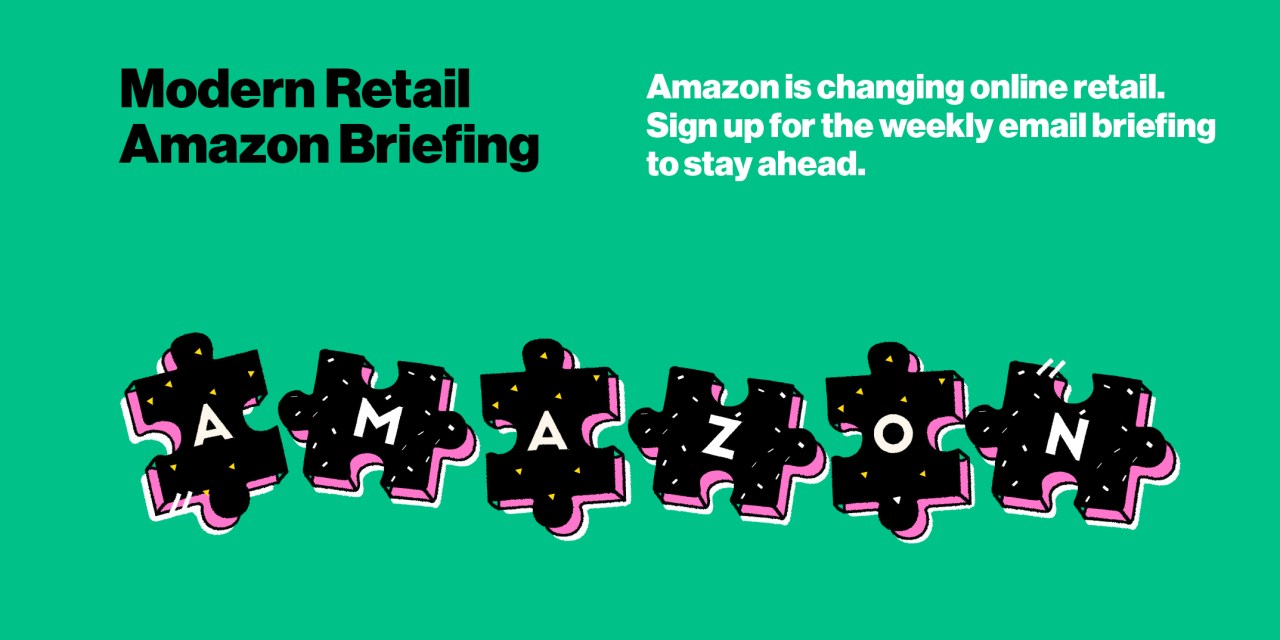 This is the latest installment of the Amazon Briefing, a weekly Modern Retail+ column about the ever-changing Amazon ecosystem. More from the series →
This is the latest installment of the Amazon Briefing, a weekly Modern Retail column about the ever-changing Amazon ecosystem. To receive it in your inbox every week, sign up here. 
Over the last year, influencer-created videos have increasingly popped up on Amazon product pages.
Previously, only sellers uploaded videos on their own product details pages, as a way to give shoppers a visual for what they are purchasing. But now, Amazon has been drawing small-scale influencers from other platforms and incentivizing them to create their own videos recommending products. So far, many of the top video creators on Amazon appear to have their own product recommendation YouTube channels or blogs, like the website RTINGS.com or the tech YouTube channel Hardware Canucks, which has 1.64 million subscribers.
The videos appear right below the product description, under the banner "Influencer and Publisher Videos." Clicking a product video on Amazon pulls up a video player that runs through other similar videos, including those for related products. Squint a bit, and it might look like a very rudimentary version of YouTube. With these videos, Amazon is trying to bring some of the cues from social platforms onto its own site — and rather than have its influencers only recommend products on YouTube or TikTok, and just link back to Amazon, now Amazon is trying to bring more content natively onto its platform.
The videos are an expansion of Amazon's influencer program, the umbrella under which Amazon-approved influencers are able to use affiliate links to earn commissions on products they promote on YouTube, Instagram and other platforms, plus set up their own store pages. More recently, the program opened up to allow influencers to earn commissions when they recommend products on Amazon Live — or when they upload a product recommendation video to Amazon.
Compared to YouTube, overall views seem to be very modest. One Amazon influencer who showed his video metrics to me had between 2,700 and 7,500 views on his top videos on Amazon, but said, "it really depends on the product, how many views the product page gets, [and] how many competing videos on the product page." He added that "Amazon only shows four or five videos [per] product page," so videos that don't make the top five will barely attract notice.
The videos also range widely in terms of quality. Some are full product demonstrations or video lists that recommend — and tag — multiple products. Others feature robotic voiceovers that do little more than read out the description of a given product. Amazon allows its influencers to begin earning commissions once they upload ten approved product videos. The exact amount varies depending on the product category, but they range from .5% of the sales price (for video game consoles) to 5% (for luxury products).
According to the Amazon influencer, the commission structure is complicated: Influencers get a small commission if a consumer watches a video before purchasing a product. If the customer watches multiple videos on the product details page before placing an order, that percentage is split between all the influencers whose videos were viewed.
Tana Cofer, an associate director of advertising at the e-commerce agency Pattern, told me that she saw this as a way for Amazon to keep shoppers glued to Amazon. Instead of looking up a product on YouTube for more information, shoppers might be able to find answers directly on the product page, ensuring that they will make their purchase from Amazon instead of from a competitor. For Amazon, "in general, keeping your bounce rate low is ideal," she said.
But Cofer said that, because Amazon has not released any metrics to sellers, it is not clear yet how effective these videos are at converting sales. When brands do ask her about influencer-created videos appearing on their product pages, "we usually share with them that we have no insight into whether they increase conversion rate on the details page," she said. For now, when it comes to the influencer videos, "do we actually care if it's there? I would say not at the moment."
These videos are especially notable given the other ways Amazon has begun to tie short-form content into its shopping app outside of the U.S. In India, for instance, it debuted a feature last month called MiniTV that added short, YouTube-like videos (many of which are sourced from YouTube itself) to the Amazon app.
That comes right as YouTube itself is testing more direct commerce features, including a product shelf that highlights all of the brands featured in a given video and also recommends similar products. As social platforms increasingly tie in-app shopping into their offerings, Amazon has responded by trying to make itself more like social media. Should other social platforms direct viewers away from Amazon and toward their own shopping channels, then Amazon is creating a backbone of influencer-generated content so that customers wouldn't have to go to, say, YouTube at all.
What Prime Day means for Amazon's private-label sales
One more thing to watch on Prime Day is just how prominent of a role Amazon's private label products play in the big sales day.
According to 1010data, a financial and retail analytics firm, Prime Day has historically given Amazon's private label lines a significant boost. In 2020 overall, private label represented about 2.7% of all U.S. merchandise sales on Amazon — but on Prime Day, that share jumped to 15% of total sales, according to 1010data.
Frank Riva, vp of marketing at 1010data, told me that these numbers appear to reflect the way that Amazon positions its own products on Prime Day. "One of our assumptions is that Amazon uses Prime Day to promote its own brands," said Riva. "They're highlighted prominently in suggested deal carousels, promotional homepage banners, email marketing, and search rank priority." In past Prime Day years, many of the steepest discounts that Amazon has offered have been on the company's own products.
Even outside of Prime Day, Amazon's private label sales are growing rapidly — 1010data estimated that Amazon sold $8.1 billion in private-label goods last year, a 48% increase from the year prior — but, last year, Prime Day was the big showcase.
Amazon news to know:
Thrasio, the largest Amazon rollup company, is in talks to go public through a SPAC, at a potential $10 billion valuation. Thrasio also acquired Yardline Capital, the fintech company for Amazon sellers that it previously had invested in — and that I covered in a previous newsletter.
Amazon won streaming rights to 80% of the games in France's Ligue 1 soccer league in a deal worth $302 million. The company is quietly becoming a go-to destination for live sports.
Ad prices on Amazon are going up and up. The cost per click on the average Amazon search ad was $1.16 this past May — well above the rate just a year prior, when it sat at $.75 per click.
What we covered:
Instagram is building out a native affiliate tool, where influencers can search out products on Instagram Shop on their own and earn a commission on sales they refer. That will make influencer marketing an even more essential part of the brand playback.
As Instacart's popularity as an ad tool grows, the platform is trying to make itself friendlier to brands. It has for the first time given brands control over how they appear on the app, allowing them to edit and standardize their product descriptions across retailers.
E-commerce apps like Shein and Blushmark are quickly becoming the future of fast fashion.