Amazon Briefing: The rise of the e-commerce city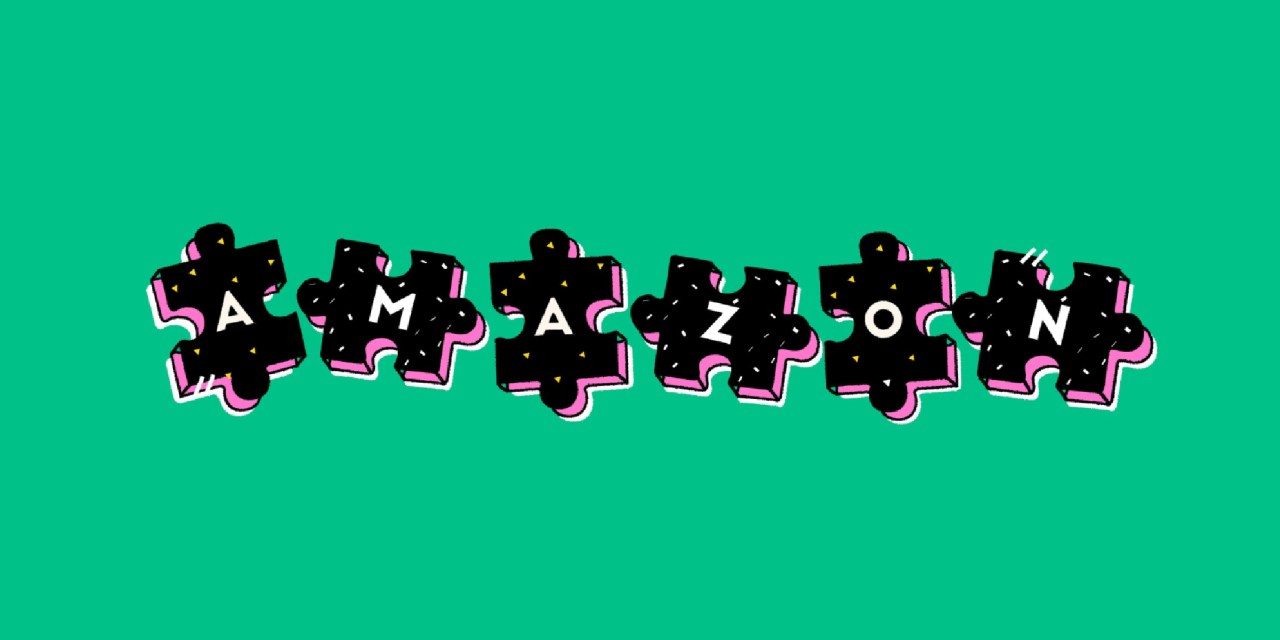 Ivy Liu
This is the latest installment of the Amazon Briefing, a weekly Modern Retail+ column about the ever-changing Amazon ecosystem. More from the series →
This is the latest installment of the Amazon Briefing, a weekly Modern Retail column about the ever-changing Amazon ecosystem. To receive it in your inbox every week, sign up here. 
Last week, Amazon opened the doors on its first air hub — a massive, $1.5 billion facility at the Cincinnati/Northern Kentucky Airport that will house up to 100 Amazon Air cargo planes.
It's another sign of Amazon's race to become a logistics player with the size and scale of a FedEx and UPS. Both companies have their own air hubs nearby — FedEx in Memphis, UPS in Louisville.
But for Cincinnati, Amazon's new hub seems likely to draw many more companies that support e-commerce and Amazon sellers to the area. The Amazon agency Amify, for example, added a second headquarters in Cincinnati because of the opening of the new air hub.
In fact, the rapid growth of e-commerce — not limited to, but perhaps best epitomized by, Amazon — is starting to reshape the economies of some cities like Cincinnati. This is often driven less by e-commerce companies themselves than by the networks of warehouses and logistics providers they build out or contract with. As e-commerce continues to boom, some metro areas are slowly remaking themselves into e-commerce and logistics capitals, though not all cities are reaping the same rewards.
"This is as big as news that's happened in our region in my opinion in the last 50 or 100 years," said Chad Summe, a board member of the CVG airport who invests in e-commerce through his company eGateway Capital. (Summe said that he was speaking as an expert in the Cincinnati e-commerce space, not as an airport board member.)
He acknowledged that was a "bold statement," but said he was confident that the Amazon hub — paired with the rise of e-commerce warehousing that has been happening for a while — "has the potential to be really hugely significant to the region's growth."
On paper, the Cincinnati airport made a lot of sense for Amazon to choose as its hub. It is a massive, strategically located airport that has plenty of vacancies. Until 2008, Delta had a hub there — and after Delta began to pivot away from Cincinnati, the CVG Airport saw the number of flights that pass through it collapse 60%.
But even before Amazon arrived, Cincinnati has also slowly become a center for e-commerce logistics. Wayfair has many warehouses there, and DHL has a U.S. hub of its own. Amify CEO Ethan McAfee, said that, when companies hire logistics experts to help them figure out locations for their warehouses, Cincinnati consistently tops the list.
That was true before Amazon added its air hub, but it seems likely to be even more true now. (Amify's other location is in Crystal City, Virginia, where Amazon is building its second headquarters.) "We happened to move there just because we wanted to be close to all of this," he said.
Cincinnati is part of what industrial real estate experts call the "e-commerce corridor," a designation that includes nearby Louisville, Kentucky and Columbus, Ohio. In these cities, 44% of all new business leases have come from companies whose main work centers around e-commerce. That includes both e-commerce operations like Wayfair directly adding warehouses, as well as third-party warehousing and logistics services that contract with companies that sell online.
And the e-commerce boom is largely because of their prime location: These cities are located near large interstates, and are a 10-hour truck drive away from most of the country's biggest metro areas on the east coast, in the Midwest and in the South.
"At the end of the day, it's all about miles driven and how far away you are from your customer," said McAfee.
After Amazon first announced the air hub in 2017, it spurred investment interest in the region, including the opening of three new large warehouses, UTZ Industrial and Runway Logistics Center 1 and 2.
This phenomenon isn't limited to the Cincinnati region. Driven by Amazon, other cities are beginning to remake themselves around e-commerce. San Bernardino boasts one of the highest concentration of Amazon warehouses in the country — because of that, about 40% of U.S. consumer goods go through San Bernardino and its neighboring inland cities. Amazon has become so intertwined with the local economy that at least one public San Bernardino high school offers courses in Amazon logistics.
There are downsides to that. Amazon pays below the average salary for warehousing jobs, and when Amazon sets up a new warehouse, salaries for warehouses workers across the region — including those who don't work for Amazon — tend to fall, according to a Bloomberg analysis. Local residents also have mixed feelings about the rise of warehousing: In June, San Bernardino residents mounted a campaign to institute a 45-day moratorium on new warehouse projects to study the impacts of warehouses on the region. Further, whether Amazon warehouses actually attracts new jobs and companies is also an open question.
The air hub — and its effects — has some parallels to Amazon choosing a location for its HQ2. Many cities across the country attempted to lure Amazon to them, believing that it could boost their economies. But many critics — especially New York City-based advocates — levied hard campaigns against the e-commerce giant opening a new base in their city over fears of the opposite.
Summe said that "it's really early," and the larger ramifications of Amazon's presence in Cincinnati might not become apparent for decades. But it seems clear that, as e-commerce booms, Amazon is beginning to reshape the landscape of some cities.
"I think a lot of these cities are trying to define who they are, the way Pittsburgh is the steel city," said McAfee — meaning cities that shape their identities around specific industries. "Cincinnati is trying to say we're an e-commerce city."
What does the air hub mean for everyone else, exactly?
The launch of the hub is, to some extent, just formalizing longer-running trends: Amazon Air is growing quickly, as is the rest of Amazon's logistics presence, and all of those planes need a place to go. Hence, the hub.
Joseph P. Schwieterman, a professor researching transportation at DePaul University, found that the number of Amazon Air flights jumped from 85 a day in May 2020 to 140 a day in February 2021. He and his co-authors projected that "it would grow to 200 planes by 2028," he told me, "and that puts it in the big leagues of world cargo airlines."
Though the new hub is a central part of that story, sellers and consumers are unlikely to see any immediate changes because of Amazon's increased Cincinnati presence, It will just keep Amazon improving its shipping capabilities at the margins.
But the biggest impacts might be on the horizon. Schwieterman said that if Amazon decides to offer its logistics arm as a service to other retailers or brands the way FedEx or UPS do, an air hub will play a central role. "We don't yet know if and when Amazon will move into the true third-party shipping arena, but it appears likely, and its network will suffer from major gaps without a centralized hub like Cincinnati," he said.
Amazon news to know:
In the wake of Amazon banning several prominent Chinese sellers for fake reviews, the city of Shenzhen, one of China's e-commerce hubs, is offering Chinese brands $309,000 to stop selling on Amazon and instead set up their own DTC stores.
The most recent Walmart's earnings report confirmed what analysts have predicted for years: Amazon is now a larger retailer than Walmart, capturing $610 billion in consumer spending over the last year (ending in June) compared to Walmart's $566 billion.
Amazon is paying people $10 to hand over their biometric data in order to improve Amazon One, its palm payment technology. But now a group of senators are floating concerns that the data might be a privacy issue.
What we covered:
In the last two years, Walmart's e-commerce business has more than doubled in size, with the company expecting to hit $75 billion in e-commerce sales by the end of 2021 (though its e-commerce growth has slowed significantly this year compared to last year).
Sales of soda have slipped over the last decade — so, to stay relevant, soda brands like Mountain Dew are launching alcohol-infused products.
App-based food ordering has even reached the sports concession stands industry.