Amazon Briefing: Third-party sellers are outgrowing Amazon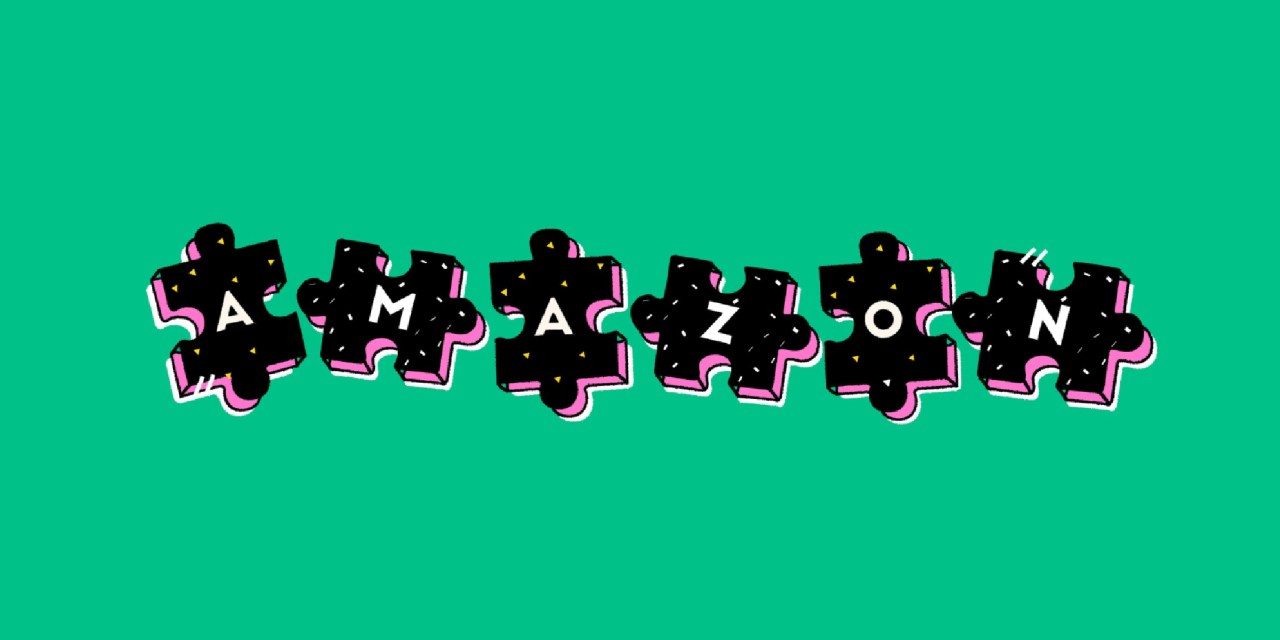 Ivy Liu
This is the latest installment of the Amazon Briefing, a weekly Modern Retail+ column about the ever-changing Amazon ecosystem. More from the series →
This is the latest installment of the Amazon Briefing, a weekly Modern Retail column about the ever-changing Amazon ecosystem. To receive it in your inbox every week, sign up here. 
Starting later this fall, investors will be able to buy stock in Amazon's largest third-party seller. Pharmapacks, the supplier of health and wellness products that launched on Amazon in 2010, is going public via a SPAC — with a valuation of $1.55 billion.
Few third-party Amazon sellers on Amazon have ever gone public. The current proof of concept is Anker, an electronics brand that started on Amazon in 2011. Last year, Anker debuted on the Chinese stock market, and it has since forged partnerships with brick-and-mortar stores like Best Buy and Walmart. Anker still relies heavily on Amazon, but it has built itself into a global brand outside of the platform.
Among the top Amazon sellers, that might soon become a more common story. Pharmapacks, in its announcement, said it wanted to use the SPAC to build out its DTC operation and to continue "deepening [its] relationships with blue-chip companies." Thrasio, the Amazon aggregator that now has $2.3 billion in funding, has reportedly been exploring a SPAC deal.
As Amazon grows, some of the top Amazon-native brands have ballooned to such a size that they are ready to transition beyond the platform. Companies like Pharmapacks and Anker are the first, but more and more, Amazon sellers are achieving enough scale that they can stand as public-facing brands in their own right.
The IPOs and SPACs offer a path toward ubiquity. Building up new fulfillment networks and inventory systems for Shopify or physical retail are not cheap — and these companies are using the money raised from going public to invest in new sales channels and expand their presence outside of traditional marketplaces.
"The trends are that large Amazon sellers are getting larger," said Walter Gonzalez Jr., the president and founder of Goja, a major Amazon seller that has been operating since 2009. "These companies are growing. At some point it makes sense for these companies to have some sort of a public strategy." But, to go public, "it just has to fit a business reason and not a 'I want money now' reason," he said.
At this point, the top Amazon sellers boast revenue figures that rival some household brand names. In 2019, Pharmapacks reported $250 million in revenue. Though it has not disclosed figures since, it did say that it saw a 54% year over year increase in revenue in 2020. That puts the size of its business well ahead of the shoe brand Allbirds, which is also going public in a high-profile IPO in the coming months — it brought in $219.3 million in revenue in 2020.
Most DTC brands, like Allbirds, tend to focus on drawing traffic to their own websites and Shopify stores. While some of these brands also sell well on Amazon, Amazon is not the only aspect of their businesses. By contrast, Amazon-native brands exist largely on marketplaces, and they are discovered through searches on those marketplaces.
What defines an Amazon brand is largely a reversal of the typical marketing strategy. Whereas most companies brand themselves first and then focus on sales second, Amazon-native brands tend to worry about sales before they worry about building a brand. On Amazon, the logic is, "if you sell like crazy, then the brand starts to form," Gonzalez said.
Both Anker and Pharmapacks have succeeded in offering a vast selection of reliable, low-cost products that rank highly on the Amazon marketplace because of their prices and reviews. While Pharmapacks is a volume play, with over 28,000 items across all marketplaces, Anker focuses on a tighter catalog of cheap products that help where other technology fails — for example, battery packs with long lifetimes.
Converting success on Amazon into mainstream brand awareness is not easy, however. Given a list of Amazon's top sellers, most consumers probably would not recognize more than a handful of names. But that pivot point — where a product that exists almost entirely in Amazon search results turns into a household name — is unfolding right now.
Amazon is trying to make it happen through its addition of Brand Stores, which lets companies showcase their product assortment and their messaging on the marketplace. But many sellers are looking to convert Amazon-native products into splashier brand names in other ways. When Chris Bell, CEO of Perch, spoke to me in June, he said, "we've pushed to brick-and-mortar, talking to some of those representatives." Thrasio has also invested heavily in trying to turn its pet odor eliminator Angry Orange into a well-known brand, including by giving Angry Orange its own active Instagram page.
A public listing can help secure the capital to fuel for that strategy — but it's also not a guarantee of success. There are reasons investors might be skeptical of Amazon-native brands. For one thing, these brands depend disproportionately on an outside platform for their sales. Still, Adam Pressman, a managing director in the retail practice at AlixPartners, said that the platform risk of Amazon didn't feel so much greater than any other risk that investors have to consider. "Reliance on a specific channel has different components, different risks to it," Pressman said. "It's definitely a consideration," but it's not everything.
In general, Gonzalez said, going public is a logical strategy for a company that really knows what it's doing. But for a new seller, a public debut — with all of the accountability that being traded entails — might not work. "My fear is a bad operator or an inexperienced Amazon operator gets access to a lot of money, and there's a high execution risk," he said.
The number of Amazon-native brands that have gone public remains minuscule, and Anker appears to be the only major Amazon-native brand to forge partnerships with brick-and-mortar chains. But as Amazon-native brands balloon in size, more are certainly coming, Gonzalez said. Even for his company, he said going public wasn't off the table. "I can very well expect us to go public at some point," he said. "I can see that."
What to expect from Amazon department stores? A lot of private label
We've known for a month now that Amazon is planning to open its own department stores — and this week, the Wall Street Journal published a report detailing what what these stores might look like.
The Journal mentions QR codes and touch screens, but one piece in particular caught my eye: Amazon will look to promote its own private label brands in its physical stores. While Amazon department stores will also feature some outside brands, "Amazon wants to see if the potential department stores can improve the brand recognition of its apparel," the Journal wrote.
That could make Amazon department stores a source of tension. When I spoke to Elaine Kwon, managing partner at the e-commerce management firm Kwontified, about the Amazon department stores last month, she listed the role of private label as one of her top questions.
"My question [for Amazon] is, are you going to favor the brands you sell or are you going to favor private label," she said. "I can tell you firsthand that brands are really scared about the private-label experience Amazon has." This news probably won't help any apparel brands' comfort level.
Amazon news to know:
Amazon confirmed that it banned more than 600 Chinese brands — including high-profile ones like Aukey and RavPower — for fake reviews.
Prime Day was a big success last year, when it was held in October — but because Prime Day 2021 already happened, Amazon is creating a new beauty-focused sales event to fill that October slot.
Amazon is lobbying to decriminalize marijuana on the federal level — and Protocol suggests that it might have as much to do with the company's hiring challenges as it does with capturing the dollars of a fast-growing new industry.
What we covered:
Amazon is now shipping more parcels by volume than FedEx — part of an impressive escalation of its fulfillment network that has now given it 21% of the parcel shipping market in the U.S. by volume.
Amazon isn't the only e-commerce company launching its own pharmacy: GoPuff, DoorDash, Instacart and others are all expanding into delivering prescriptions to consumers.
OpenStore is a holding company for DTC brands, with a focus on acquiring businesses that have built themselves up on Shopify. Modern Retail spoke to OpenStore co-founder Michael Rubenstein about its intentions.