Amazon Briefing: Why Amazon is investing in autonomous trucking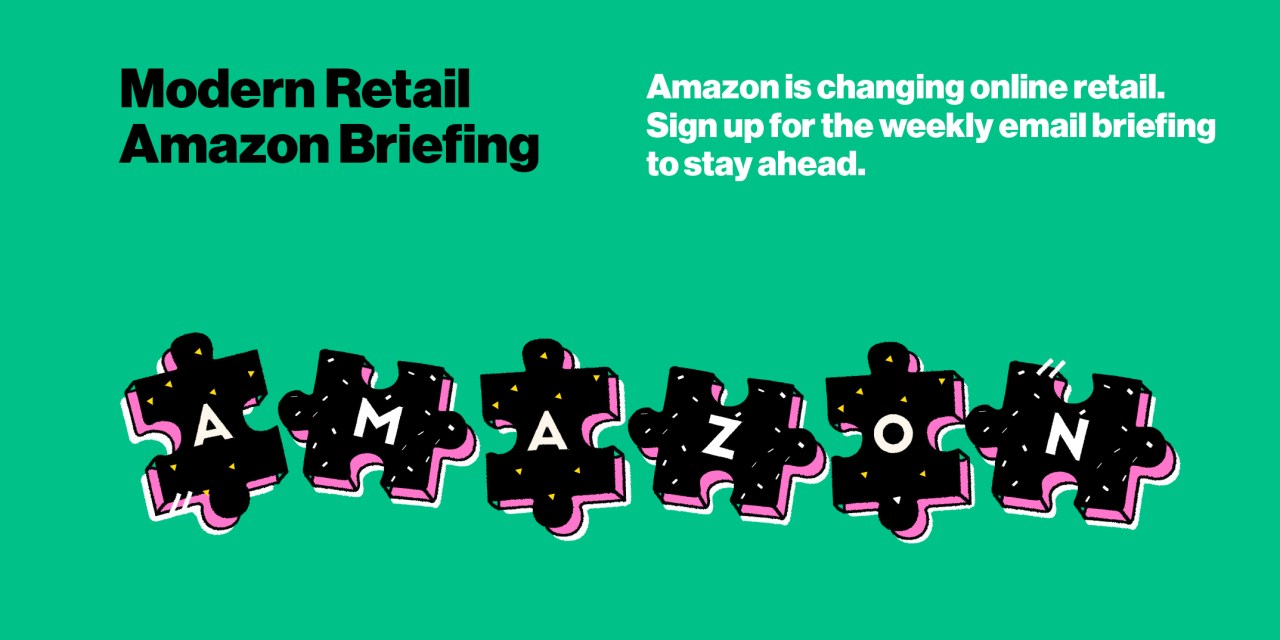 This is the latest installment of the Amazon Briefing, a weekly Modern Retail+ column about the ever-changing Amazon ecosystem. More from the series →
This is the latest installment of the Amazon Briefing, a weekly Modern Retail column about the ever-changing Amazon ecosystem. To receive it in your inbox every week, sign up here. 
At the end of June, Amazon made a significant bet on the autonomous trucking company Plus. It bought a fleet of 1,000 autonomous trucks from Plus, as well as an option to take a 20% stake in the company.
That caps off a series of high-profile investments for Amazon in the autonomous-vehicle space over the last few years, including the acquisition of self-driving car startup Zoox last year, as well as investments in the self-driving trucking company Embark and the self-driving car company Aurora in 2019.
It comes as Amazon ramps up hiring on its delivery side in order to meet skyrocketing demand and ever-faster delivery times. But despite all the hiring, the company is struggling to find ways to retain workers, a challenge facing the trucking industry overall. Amazon, like other logistics companies, seems to be betting on autonomous vehicles as a way out. Autonomous trucking might help with driver recruitment not just for the relatively pie-in-the-sky future of a fully driverless truck, but also for shorter-term demands, where certain parts of the trucking process can be automated in order to make the industry more attractive to drivers.
"In the trucking sector, the driver turnover has been an issue that we have battled for the last twenty years," said Terry L. Esper, a professor of logistics at Ohio State University. "We generally see an aging truck driver population. We don't see as many young people interested in truck driving," he said.
More than 90% of truckers leave the job each year because of unfriendly working conditions, including long hours, safety concerns and a pay structure that is based on the number of miles driven rather than the number of hours worked. "That backdrop has been one of the major reasons why we're seeing so much focus on autonomous technologies," said Esper, who noted that, for trucking companies, "anything that will allow them to reduce the truck driver turnover I think is very intriguing."
Amazon has battled many of these same issues, especially as it grows. "They do have an employee issue," said Cathy Roberson, founder of the logistics market research company Logistics Trends & Insights. "They can't get enough workers in their fulfillment facilities, all the way down to their modes of transportation," including trucking.
Before the pandemic, Amazon's turnover rate across all employees was roughly 150% each year, according to the New York Times. The exact size (and loss rate) of its trucking fleet specifically is difficult to measure because Amazon relies on a network of exclusive contractors to haul its inventory, but it is aiming to have exclusive partnerships with 285 trucking companies by the end of 2021. (At the start of 2021, it had around 100 exclusive partnerships.)
Yet Amazon likely isn't buying up Plus trucks with the idea of automating away the job of truck driver, at least not in the near term. While most people tend to equate the word "autonomous" with "driverless," autonomous technologies allow for many in-between solutions that, in theory, could increase the safety and speed of trucking shipments.
Esper pointed to autonomous braking as one example — a growing number of trucks are wired with technologies that brake for a driver, should a truck enter a dangerous situation. Some states also allow trucks to use a technology called "platooning," where several different trucks can line up on the road one after another, and only the first truck actually needs to have a driver with their hands on the wheel. The other trucks can use their autonomous systems to mirror the lead truck. Esper said it looks a bit like a series of rail cars.
"Driverless is something that I think is going to be a long way away," he said. "The regulatory environment is not just ready." But those intermediate autonomous technologies can keep truck companies competitive, and more friendly to workers, on a shorter time horizon. "This is a part of a larger conversation about being relevant, being contemporary," said Esper.
The other potential benefit that autonomous trucking might offer Amazon is data, according to Roberson. "The thing that fascinates me the most about these vehicles is they're basically a computer on wheels," she said.
She said that the technology could potentially collect real-time information on Amazon's trucking routes, and further optimize it for speed. Roberson saw Amazon's interest in Plus as largely focused on what is sometimes called the "middle mile" of delivery — essentially, the trip between a port, where goods enter the country, and a warehouse, where they are then directed to individual customers.
The middle mile is so important, said Roberson, because it is highly repetitive. A company like Amazon makes multiple trips from ports to warehouses every day, on a consistent basis, in order to get products to customers as fast as possible. That makes it slightly easier to automate — and it also makes knowing granular information about those routes all the more important in order to cut down delivery times.
Amazon isn't the only company that has caught on to this potential. Many other retailers and logistics companies have been investing in autonomous driving technology for years. Walmart partnered with Gatik on an autonomous trucking project at the end of last year, then in April invested in the autonomous vehicle company Cruise. UPS has invested in the startup TuSimple, and FedEx has worked with Volvo on self-driving trucks.
But even if Amazon's interest in autonomous trucking isn't unique, "there's something to be said about the Amazon Effect," said Esper. When Amazon invests in a new technology, other companies follow suit. Esper said he wouldn't be surprised if the Amazon investment brings a flurry of new interest in autonomous trucking — even if those in the trucking world have been talking about these technologies for a decade.
"When Amazon moves, it makes a splash, and that is the Amazon Effect personified," he said.
Amazon Advertising had a good Prime Day
On top of everything else, Prime Day was a showcase for Amazon's advertising arm.
While Prime Day saw a relatively modest year over year increase in actual product sales, at an estimated 7.6%, its ad business grew far more quickly during the sales event, according to one report.
According to data that Jungle Scout shared with me, ad spending was up 53% on Prime Day in 2021 compared to Prime Day in 2020. And compared to a normal day on Amazon this year, ad spend this past Prime Day was up a full 312%.
Part of the reason for that increase is that the cost of an Amazon ad has ballooned astronomically, up from $.93 per click at the start of 2021 to now $1.20 per click. But during Prime Day, even as the level of ad spending shot up, so did conversion rates — a positive sign for the ads business overall. According to Jungle Scout, conversion rates were up 29% during Prime Day 2021 compared to Prime Day 2020.
Amazon news to know:
Amazon bought a podcast monetization platform called Art19, which allows for more sophisticated in-episode advertising. While Spotify is getting most of the attention, Amazon — which also recently bought podcast-maker Wondery — is showing increasing interest in the podcast space. Also this week, it bought exclusive rights to a Jason Bateman-led podcast.
A Texas court said that Amazon was not liable for a defective third-party product, just weeks after a California court concluded the opposite. It looks like the answer to whether is liable for third-party goods will end up as a state-by-state patchwork.
Algorithms are increasingly making hiring and firing decisions for Amazon's delivery workers.
What we covered:
Here's one other niche industry that Amazon dominates: online orders of chewing gum. While few people are buying chewing gum online, well over half of those e-commerce sales come from Amazon.
Etsy's acquisition of Elo7 for $217 million signals the company's new focus on Brazil, where Etsy itself only has a few hundred active third-party sellers.
The back-to-school shopping season is starting earlier than usual this year, thanks in part to the moved-up Prime Day date.