Amazon Briefing: Why Amazon is now letting sellers reply to negative reviews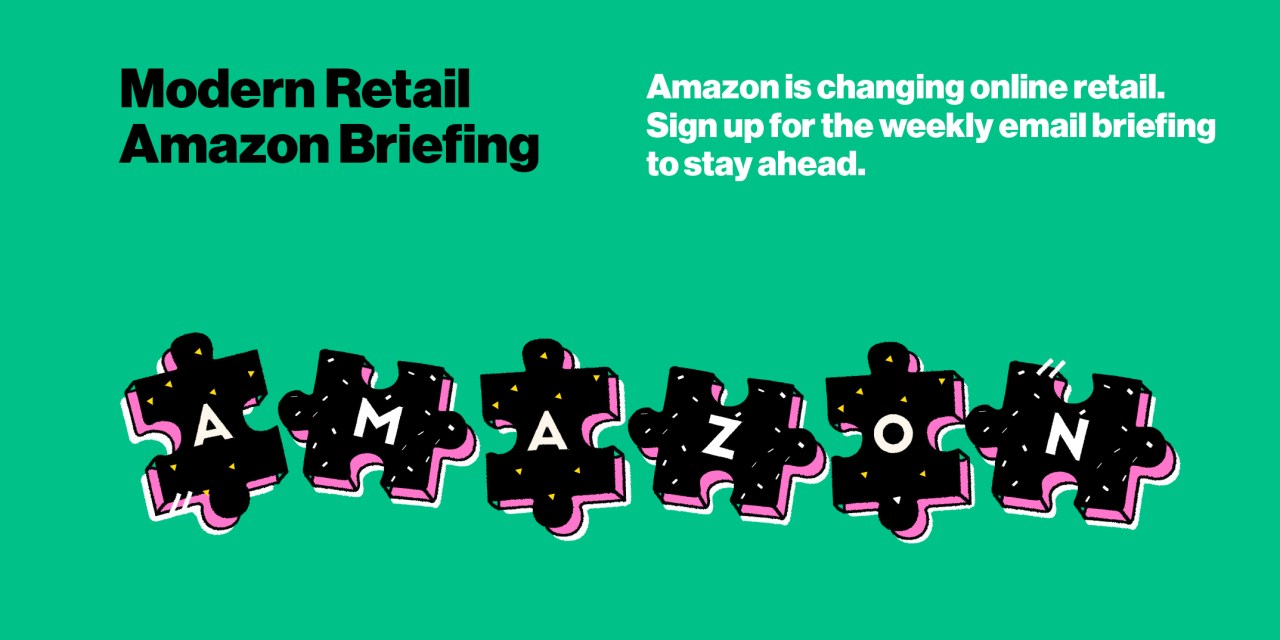 This is the latest installment of the Amazon Briefing, a weekly Modern Retail+ column about the ever-changing Amazon ecosystem. More from the series →
This is the latest installment of the Amazon Briefing, a weekly Modern Retail column about the ever-changing Amazon ecosystem. To receive it in your inbox every week, sign up here. 
Amazon sellers will soon be able to respond to negative reviews of their products.
A new feature that the company started rolling out in June allows sellers to send messages — scripted by Amazon — to customers who leave one-, two- or three-star reviews of their products. That is in the hopes of rectifying any issue or misunderstanding with the product or shipping process — and, from the seller's perspective, potentially inspiring a customer to change a negative review.
The tool is limited, for now, to sellers enrolled in the Amazon Brand Registry, the Amazon program that offers extra analytics and features to sellers who produce their own unique products. But giving sellers the chance to respond to negative reviews is a strategic move for Amazon, as it once again battles a fresh round of scrutiny over fake reviews — and it might let sellers keep their star ratings high without turning to paid reviews. If sellers can clear up misunderstandings and cut down on a few negative reviews, they might, in theory, have less incentive to buy fake positive reviews.
If the tool does receive widespread adoption, Nicolas Martinez, vp of marketing at the e-commerce growth agency Vendo, said that he thinks "this means that review ratings will likely go up because brands will now have the opportunity to remedy the issue," meaning that more customers will be deleting their negative reviews or increasing their star ratings. "This also means that customers may use reviews more often as a way to reach brands that are unresponsive to their issues via direct buyer-seller messaging," he said in an email.
It isn't yet clear, though, how useful this tool will be for sellers in real-world scenarios. Amazon doesn't give sellers much room to improvise if they decide to contact negative reviewers. Sellers can only communicate through a series of template emails written by Amazon. One seller showed Modern Retail examples of the templates, and they included opportunities to "offer a full, courtesy refund or replacement item" to customers or to "check with your buyer to clarify any product issues based on their review."
That shakeup comes as Amazon struggles with how, exactly, it can take back control over customer reviews. Since the spring, Amazon has suspended 300 Chinese sellers that boast a combined sales volume of over $1 billion. Though Amazon has said it doesn't comment on the specifics of seller suspensions, they came shortly after a security research group reportedly found and leaked a database that contained messages from Amazon sellers offering financial incentives in exchange for positive reviews. (One common tactic is a product insert that offers — against Amazon's terms of service — gift cards or other discounts to customers who write reviews.)
Saoud Khalifah, CEO of the fake review analytics firm Fakespot, told me in May that the percentage of reviews he estimated to be fake on Amazon has risen sharply over the past year. In May 2021, he estimated that about 40% of Amazon reviews were fake, well above the share the year prior (30%).
The seller who spoke to me said that his products only have a limited pool of negative reviews where the issue might be resolved with direct communication. He said that he would consider reaching out to customers if they appear to be reviewing a counterfeit version of his product, rather than the actual one, or if they point out a production problem on his end that he hadn't known about. (That conversation couldn't be initiated in one of Amazon's initial templates, and would have to happen after the customer replies.)  
Cases like that offer some logic for a review replying feature, but he said that given the variables — and the uncertain chance of the customer responding at all — he expected customers to change their reviews only in rare cases. "I doubt even 10% of such interactions would successfully reach [the] stage" where customers reconsider their negative review, he said.
Furthermore, the tool does not solve any of the more intrinsic incentive structures that push some brands on Amazon to offer financial rewards in exchange for reviews. As long as Amazon's algorithm places heavy emphasis on both the number of reviews on a product and the star rating of those reviews, it's hard to see a real end to the fake review problem.
"For me, the real problem with Amazon customer reviews is so many competitors are brazenly breaking TOS," said the seller, noting the example of brands offering gift cards in exchange for positive reviews, "and Amazon does next to nothing to stop it unless journalists or famous people complain."
Amazon is highlighting offline traffic in search results now
A new section has begun surfacing in product search results on Amazon.
It's called "Discovered by Customers," and it appears alongside other product collections regularly featured in search results, like "Editorial Recommendations" and "4+ Star Styles." What is unique about "Discovered by Customers" is that it appears to highlight products that receive a large share of offsite traffic, rather than ones that do well within Amazon's own ecosystem. Ritu Java, founder of the Amazon-focused advertising agency PPC Ninja, told me, "It definitely seems influenced by external traffic such as from social or Google even."
That is important given the outsized role that social platforms like Instagram and TikTok have begun to play in product discovery. One of the top search terms on Amazon in January and February was "TikTok leggings," a reference to the pants that went viral on the platform.
Amazon has previously showed interest in trying to capture some of that new strand of product discovery: it recently created an "Internet Famous" collection, a curated group of products that the company mostly sourced from TikTok.
Now, by highlighting products discovered off of Amazon in the "Discovered by Customers" banner, the company may ostensibly end up featuring products that go viral on other social media — serving up items in search results that don't just have good metrics on Amazon but on other platforms as well. Java said that it "just shows how powerful social media and influencer marketing can be for boosting product visibility."
Amazon news to know:
Amazon's push into the healthcare sector is starting to materialize. This past week, the company began selling at-home COVID tests, which are shipped directly to consumers and which are then forwarded to Amazon's newfound COVID testing labs to process the results.
In the latest sign of just how quickly Amazon's physical footprint is growing, one research firm estimated that Amazon now has fulfillment centers within one hour of 77% of the entire U.S. population. That sounds impressive, but keep in mind that Walmart is estimated to be within one hour of 99% of Americans.
Jeff Bezos has officially left the CEO job, 27 years after he founded Amazon. Andy Jassy, who formerly shepherded Amazon Web Services to its status as the cloud computing industry leader, took his place at the company's helm earlier this week, and he'll be contending with everything from antitrust challenges to frustrations from third-party sellers.
What we covered:
An Amazon-backed startup called Anycart recently left beta, promising to be a better search engine for online grocery — a kind of Kayak.com for groceries. But Amazon's interest in Anycart also reveals the ways in which Amazon might be concerned about how it can increase the order value for its online grocery shoppers.
Coming off of a successful year, especially in the home goods space, Overstock CEO Jonathan Johnson spoke to Modern Retail about the company's current projects, including an effort to increase product findability on its website.
Nextdoor, which announced it is going public via SPAC, has quietly become a popular ad platform for grocery companies. Amazon has proven to be one of the fastest-growing beneficiary of brand ad dollars, but even less-conventional ad platforms, like Instacart and Nextdoor, are gaining traction.