Amazon Briefing: Why apparel brands are obsessing over pricing power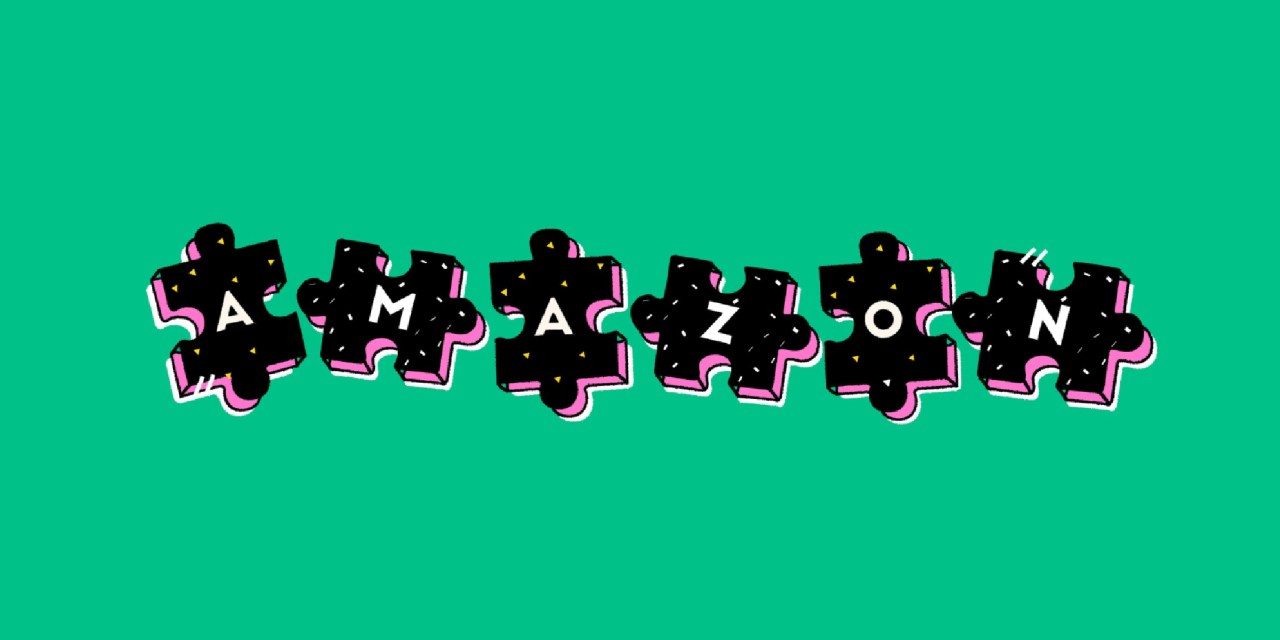 Ivy Liu
This is the latest installment of the Amazon Briefing, a weekly Modern Retail+ column about the ever-changing Amazon ecosystem. More from the series →
This is the latest installment of the Amazon Briefing, a weekly Modern Retail column about the ever-changing Amazon ecosystem. To receive it in your inbox every week, sign up here. 
Fashion has become big business for Amazon, but apparel brands are facing challenges around pricing that could dictate how the category performs this year.
The issues range from inflation to competition from third-party sellers. Within the fast-paced and dynamic selling environment of Amazon, businesses are increasingly investing more capital and time in a bid to entrench themselves in the e-commerce marketplace, according to sellers and consultants.
Amazon became the biggest apparel retailer in the U.S. in 2020, per Wells Fargo research cited by CNBC, thanks largely to the boom in e-commerce sales during the pandemic. In the year to November 2021, Amazon's clothing, shoes and jewelry revenue grew 48.7% to $41.1 billion, according to data from Similarweb, a web analytics company. The biggest apparel brands on the platform are makers of casualwear and sportswear including Hanes ($548.3 million in revenue), Amazon Essentials ($467.3 million), Adidas ($459.4 million), Carhartt ($362.2 million), Fruit of the Loom ($302 million) and Gildan ($222.9 million).
Amazon has made a big push into fashion over the last six years by attracting recognizable brands and introducing an array of new features. Its services include try before you buy for Prime members, custom-made t-shirts and luxury online stores for a handful of premium brands like Oscar de la Renta and Missoni.
As more brands have acquiesced and decided to sell on Amazon, they have found that the transition comes with its own set of fresh obstacles. In the past, these included counterfeits, but Amazon has made gains in stamping out fakes as part of its drive to attract more recognizable businesses. These days, brands are devoting more time and resources to pricing.
Oren Barnoy, founder and CEO of the Organic Signatures menswear brand, has been selling on Amazon for four years. His company specializes in basics like t-shirts and underwear made from organic cotton that are sold individually or in multi-packs with prices ranging from $29 to $40. Last year, Organic Signatures generated $800,000 in sales, mainly from Amazon.
Pricing has become a growing challenge for Barnoy as the cost of organic cotton has risen "dramatically" during the pandemic, he said. But, passing on that increase to consumers on Amazon isn't as easy as flipping a switch. "You can't up the price of products on Amazon too quickly," Barnoy noted. "Last time, it took me three months to raise prices."
Amazon can penalize sellers for setting prices that are "significantly higher" than their recent offers on Amazon and elsewhere. These so-called "harmful" practices can result in the removal of a buy box for a listing or even suspension of accounts. The former can also cause sponsored product ads for a listing to be put on pause. With advertising on Amazon more important than ever for product discovery, those who fall foul of its pricing policies risk losing out on sales. 
To play it safe, Barnoy is spending more time figuring out how to cautiously raise prices on Amazon. "I have to increase prices slowly," he said, "like adding a dollar every two weeks."
A changing customer price perception
There is much debate over the sweet spot when it comes to the cost of clothing on Amazon. Prime members are more affluent than the average U.S. shopper, according to Rachel Dalton, head of retailer insights at Kantar, a data analytics and consulting company. 
During the four years Barnoy has been selling on Amazon, he has noticed that consumers have become more willing to pay extra for higher quality apparel. Chris McIntire, founder of Batty Fang, a digital marketplace consultancy, claims that clothing brands that sell for price points between $69 to $110 have found success on Amazon, with traditional DTC companies including Faherty, Rhone and Vineyard Vines all "putting substantial effort to building a strong presence on the platform."
But that does not mean Amazon customers are not price conscious. During Cyber Week, Amazon revealed that one of the biggest selling items was a pair of yoga pants from Colorfulkoala that cost between $30 to $40. The brand went viral on TikTok last year for its leggings that look like Lululemon "dupes," or duplicates. 
At the same time, Amazon is trying to attract more lower income consumers by offering a 50% discount on Prime membership to EBT and government assistance recipients and those on medicaid, Kantar's Dalton said. It has also used its own labels to appeal to shoppers with less to spend, she added. Previous reports have claimed that Amazon has more than 100 private label fashion brands.
More broadly, maintaining control over pricing in the face of third-party sellers has become a cat and mouse game for established apparel brands, according to McIntire. His company works with a casual and workwear apparel brand that is among the top three sellers in the category. Major clothing companies, in particular, are more susceptible to third-party sellers offering their products at a lower price, he noted.
"Amazon's traffic and visibility is such that if a minimum advertised price falls on a company's  product there, it will cascade to every other marketplace," McIntire said. "If not managed properly, it can cripple businesses."
McIntire helps brands to identify who is selling their products in order to avoid price erosion on and off Amazon. His company does this by monitoring hourly changes to items using scraping tools and APIs. It's an arduous task as third-party sellers use numerous tactics to hide their identity, including establishing multiple LLCs. The info, from content changes to price to seller, are all recorded and reported back to the brand so that they can take action "legal or otherwise," McIntire noted.
Encroaching third-party sellers has long been a problem for brands on Amazon, but McIntire says that the issue is now "top of mind" for companies that are serious about selling on the e-commerce marketplace. "With all the tracking and measuring tools now available to brands, both through Amazon and external agencies, they now understand the tangible impact third-party sellers are having in terms of the dollar value of their products," he explained.
"If you lose control of pricing on Amazon, you lose control everywhere. Other retailers will push you for the same price at their stores," McIntire added.
Amazon's apparel ambitions stretch to physical retail
Beyond its e-commerce platform, apparel also appears to be a big part of Amazon's physical retail plans. 
Specifically, the company plans to showcase its private label clothing at its rumored department stores in Ohio and California, according to The Wall Street Journal.
The move is part of Amazon's ongoing expansion into brick and mortar retail, a venture that has thus far focused on groceries but could potentially be expanded to apparel and pharmacies, according to Kantar's Dalton. 
Private labels are a core strategic priority for Amazon, she said, adding that showcasing its brands at a department store could help it to establish an identity for those products and drum up more consumer interest. "Clothing is a high margin category and private labels appeal to traditional shoppers seeking a trend or a great deal," Dalton explained.
Aside from the as-yet unconfirmed department stores, there are other ways Amazon can boost its physical retail presence in fashion. For instance, it already has a relationship with Kohl's that sees the company accept Amazon returns at its nearly 1,200 locations. Kohl's previously told CNBC that the partnership helped it to add 2 million new customers in 2020. 
Dalton claims that the two retailers could further bolster their relationship by stocking Amazon's private labels at Kohl's stores. The latter may have a gap to fill in its merchandising after it discontinued around 10 of its private label brands last year, she added. 
"The question is are they going to bring in Amazon brands or just switch to more general brands," Dalton said. "I think Amazon is in that testing mode to see what works."
Amazon news to know:
A

class action

against Amazon accusing it of illegally obtaining "

facial geometry" scans of employees at fulfillment warehouses as part of Covid-19 wellness checks is to go ahead after a judge declined to dismiss the lawsuit.

Amazon and Google are rallying sellers and small businesses to

lobby Congress

to halt its bipartisan antitrust bills aimed at the online industry's biggest platforms, according to Politico.

In the latest twist to the Amazon-Future legal battle in India, an Indian court has

dismissed

retailer Future Retail's appeal to declare arbitration proceedings with estranged partner Amazon as illegal.
What we covered: