Amazon is pushing for growth in local advertising as online shopping slows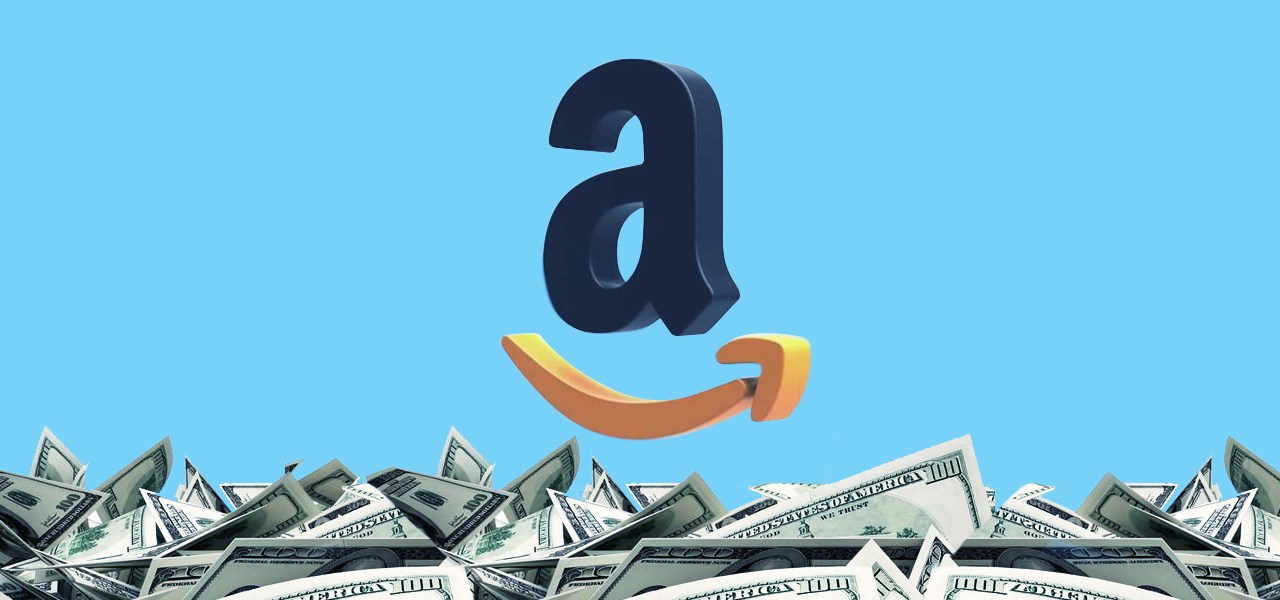 Ivy Liu
Amazon is betting on new ad products — like a local advertising business — to drive revenue as e-commerce growth slows.  
In April, Amazon reported that growth at its core e-commerce unit fell 3% at the end of the March quarter. But, Amazon reported profits from its advertising division, increased by 23% to $7.8 billion. That's significantly stronger than Amazon's overall revenue growth of 7% during the same period.
In turn, Amazon is looking for new ways to grow its advertising business. Last week, Business Insider reported that the Seattle tech juggernaut has aggressive hiring plans for its local ads unit. The company has been posting new job positions and described its local ad executive role as a "rare opportunity to join a start-up business within Amazon Ads and play a strategic role in building the future of Local Ads." While the job posting gives few details as to what Amazon's Local Ads product will entail, it does underscore Amazon's priorities amid a slowdown in core growth and rising inflation: betting on new advertising products to drive revenue growth and stay ahead of rivals like Google and Facebook. 
"We're still very happy and pleased with the way the advertising team is performing and how advertising has been valued by both sellers and vendors and others who use it to reach our customer base at the point where they're considering purchases," said Amazon CFO Brian Olsavsky during the first-quarter earnings call. But Olsavsky added that Amazon will "continue to roll out new products for sellers to manage their advertising and increase the ability to analyze and calculate the payback on marketing investments with us."
"Amazon wants what Facebook and Google have," said Insider Intelligence principal analyst Andrew Lipsman. "They've already built a really good business and they've only scratched the surface of what they can do."
The push toward local advertising also comes at a time when tech giants Apple and Google have plans to purge their privacy settings and limit the ability of rivals like Facebook to track user behavior. Facebook said that Apple's App Tracking Transparency feature will cost the company $10 billion in 2022. 
Historically, Google and Facebook have been the go-to place for small businesses to advertise. According to a Deutsche Bank report from 2021, 75% of Facebook's advertising revenue came from small businesses. As such, as Facebook's ad revenue declines, that creates an opportunity for companies like Amazon to create ad products that help small businesses reach local customers.
"In this new privacy-centric climate, platforms that have their own first-party data and aren't dependent on those privacy policies have a big advantage and that's one of the areas where Amazon really shines," Publicis chief commerce strategy officer Jason Goldberg said. "It has a lot of first-party data of purchase behavior which is particularly valuable to advertisers." 
Goldberg added that while Amazon has "done a good job of leveraging that first-party data" so far, "we're still probably in the first innings of a nine-innings game in terms of Amazon's ability to fully leverage its first-party data." 
New era of digital advertising 
Amazon started experimenting with ads in 2012. Small and medium-sized businesses were the original buyers of Amazon's advertising, said Lipsman. Over the last 10 years, the Seattle tech giant has grown to become the third largest digital advertising platform in the U.S. right behind Facebook and Google.
Amazon uses search queries from its consumers to help target ads on its website. A large amount of Amazon's ad revenue comes from its flagship retail site, where companies pay to be listed as a "sponsored product" high up in the search results, according to a recent study by e-commerce analytics firm Sellics.
Amazon also offers video commercials, ads on Amazon's FireTV device as well as Amazon's cardboard delivery boxes. Amazon also assists brands with online advertising on sites that it does not own. For brands wanting to reach younger demographics Amazon offers a wide variety of channels including Prime Video, Fire Tv, Kindle, Alexa, its Echo devices, Twitch, for growth.
"Amazon's ambitions for advertising span significantly beyond turning more of Amazon into advertising space. That's where I think efforts like local ads will play a part, " said Founder and CEO of Marketplace Pulse Juozas Kaziukėnas.
There are other opportunities in the near term for Amazon to grow its business beyond local advertising. Later, this fall, Amazon will make its first major foray into certain tv-like advertising when its streams National Football League games on its streaming service Prime Video.
"That will draw in major national advertisers in a way that they haven't previously. And also it's sure to bring on non-endemic advertisers to Amazon," explained Lipsman. 
Amazon's new fleet of physical stores, like its Amazon Fresh grocery stores and its recently launched fashion store, also potentially provide a space for advertising. 
Amazon has been one of the biggest winners of the last pandemic, pointed out Miya Knights, director and publisher of trade publication Retail Technology. Knights added that Amazon will benefit by integrating its e-commerce clout with advertising.
"I don't have a one-click connection to buy anything from Facebook or Google. Amazon can certainly use its reach and the fact that they have closer proximity to what is a transactional business than Google and Facebook. Making their advertising presence as the first step on the customer journey leading through to a transaction and making that seamless," Knights added.
But social networking giant Facebook has a wider and more varied base of advertisers from a local perspective than those that just have something to sell.
"Amazon is going after a slice of Facebook's market share in that sense but I don't think that's going to be enough when you look at it in terms of will they be able to attract leisure, hospitality, charities, all those tiny local small businesses that really rely on Facebook and the community aspect that Facebook adds as a value add," explained Knights. 
Amazon's local ads unit also may lack some of the geographical edge that Google offers. "Amazon's new local ads business does have some disadvantages versus Google. Google already has a lot of geographic search terms in their search engine that Amazon doesn't have," Goldberg said.
Still, historically, Amazon has been a very big threat in any market it enters.
"Early on in Amazon's evolution people thought they're good at selling books but they're never going to be good at selling electronics or never good at selling apparel," Goldberg said. "In every business that Amazon has ever entered, there have been incumbents who felt they had unique advantages that Amazon wouldn't be good at tackling. But Amazon has shown otherwise."