How Amazon Pay's Worldpay partnership will grow its retailer footprint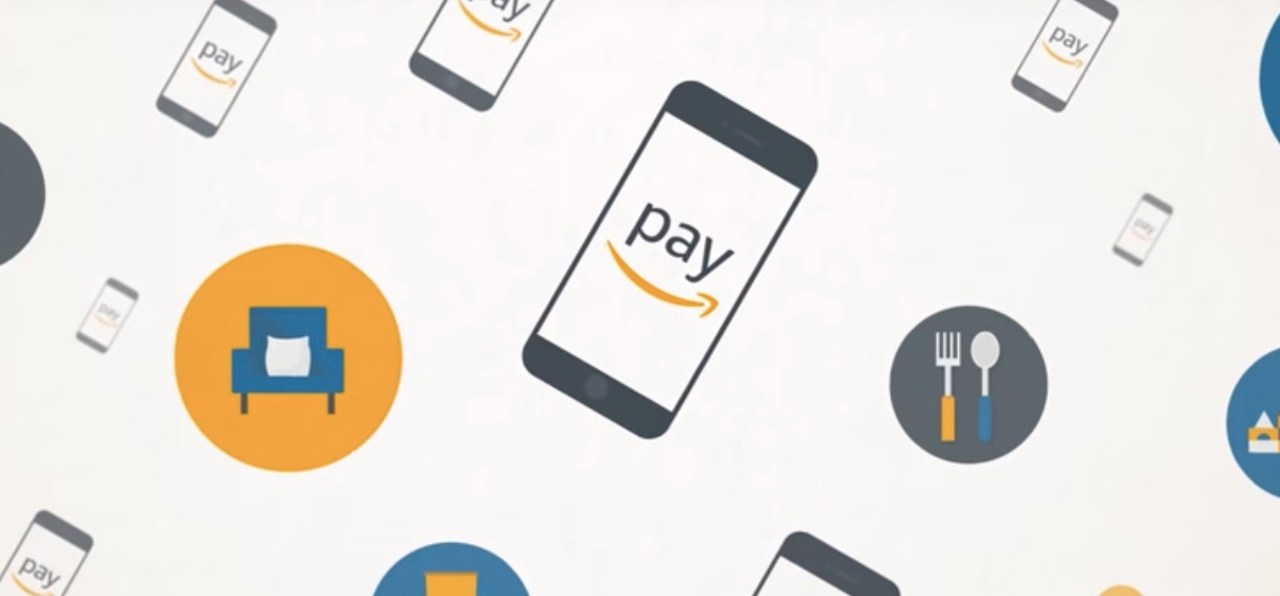 Amazon
Amazon is on track to grow the reach of its payment wallet to more than a million more retailers, and with bigger reach comes more opportunities to work with retailers online and offline.
It's working with payments company Worldpay, a company that enables payment methods for 1.1 million merchants across the U.S., adding options like Visa, Mastercard and American Express. It's an arrangement that puts Amazon Pay in the checkouts of a larger group of retailers.
That's good for Amazon Pay's potential, which has been tempered by retailers' reticence to use a payment platform powered by the company. But it also underpins a more involved strategy that Patrick Gauthier, vp of Amazon Pay, would only describe as a "connected experiences" strategy, one that would connect customer journeys between multiple channels, including mobile, voice and in-store.
"If you think about it in terms of progression with those larger merchants, to help them innovate, leveraging the various capabilities of Amazon, including Alexa, to connect with Amazon's 300 million-plus audience, we needed to first get the payment operation out of the way," said Patrick Gauthier, vp of Amazon Pay. Adding Amazon Pay was previously a burden for brands that needed to set up separate workflows for settlement, reconciliation and chargebacks; with Worldpay, Amazon Pay can be turned on as easily as any other payment method.
By working with Worldpay, one of the the largest intermediaries between banks and merchants, Amazon gets readymade reach to a much bigger market. Amazon is currently available at tens of thousands of merchants in 19 countries and an unspecified number of physical store and restaurant checkouts in the U.S., according to the company. It's experienced strong growth among smaller retailers, but the Worldpay integration gives the company stronger capabilities to use payments as a basis to build other tech-enabled experiences, both online and in-store.
Amazon would not comment on how many large merchants have begun enabling Amazon Pay through its partnership with Worldpay. But its tests among smaller brands offer some clues of how it may want to use payments to underpin customer transactions that take place on a variety of different channels; for example, with Moda Operandi, Amazon customers preorder and pay for items within an app and collect items in stores while bypassing checkout. The future evolution of this type of interaction could involve voice tech, but Gauthier didn't offer specifics on how it will be used. Amazon Pay is already enabled at physical checkouts through barcodes and QR codes accessible through the Amazon app.
"We see so much opportunity for for innovation across the full customer journey with Alexa — [voice] today is where mobile was in 2009 and 2010," said Gauthier. "Voice [with Amazon Pay] is not limited to just buying things with voice."
Gauthier acknowledged that voice-based commerce, including voice-initiated payment transactions via Alexa are still at an experimental stage. Amazon's more immediate goal may be to build a broader constituency for Amazon Pay across the U.S. retail ecosystem before further plans evolve. An earlier job posting, reported by Digiday in December, points to the objective to scale the payments tool more broadly alongside competitors like PayPal: "Amazon Pay has now emerged as the alternative to PayPal and our business is growing at a fast pace, and we are poised to continue redefining consumer identity and payments," the posting, which has now been taken down, said.
"What it does is in one sense is it increases their distribution; in the past, Amazon had to go individually to website owners, and it gives them greater reach," said Paygility Advisors partner David True. "A merchant can turn on Visa, American Express, Mastercard and Amazon Pay."
The payment method has experienced an uptick among small merchants (Amazon said it's seen a 59 percent growth in active merchants and 103 percent  growth in overall revenue from Amazon Pay between 2017 and 2018). Online sellers who have yet to enable it on their owned and operated e-commerce sites told Digiday they're taking a wait-and-see approach. Russell Saks, CEO of Campus Protein, which previously enabled Amazon Pay on its site and then removed it after a six-month trial, said he's not closing the door if its ability to drive purchases is proven. Meanwhile, 1-800 Flowers, which has added PayPal, Chase Pay, Visa, Mastercard and American Express payment methods to its e-commerce site, is watching developments with interest.
"It's too early to say — I'm curious to see how that landscape evolves," said chief marketing officer Amit Shah. "We want to be led by our customers."
As with any collaboration with Amazon, questions loom around data advantages it can derive from the onboarding of a large group of new merchants. Amazon said payments aren't a means to horde customer data: It only collects the final payment amount, or total order value (including date and time), which is necessary to process the transaction, a company spokesperson said. In addition, when Amazon processes merchant payments, Amazon Pay's site API does not collect product details or line item values, so merchants' data is secure, according to Amazon.
Despite these safeguards, any information Amazon can acquire about purchase or behavior patterns is a concern for brands, said Griffin Carborg, senior specialist at Gartner L2's Amazon Intelligence team.
"Even if Amazon only gets high-level transaction data, enabling Amazon Pay remains a double-edged sword for merchants," he said. "Amazon Pay now enables the retail giant to bring retail data that lived outside of the Amazon ecosystem into the Amazon ecosystem."
—
Sign up for the Modern Retail Briefing to get retail news, analysis and insight delivered to your inbox every morning.