Amazon's third-party sellers are facing massive inventory shortages due to the coronavirus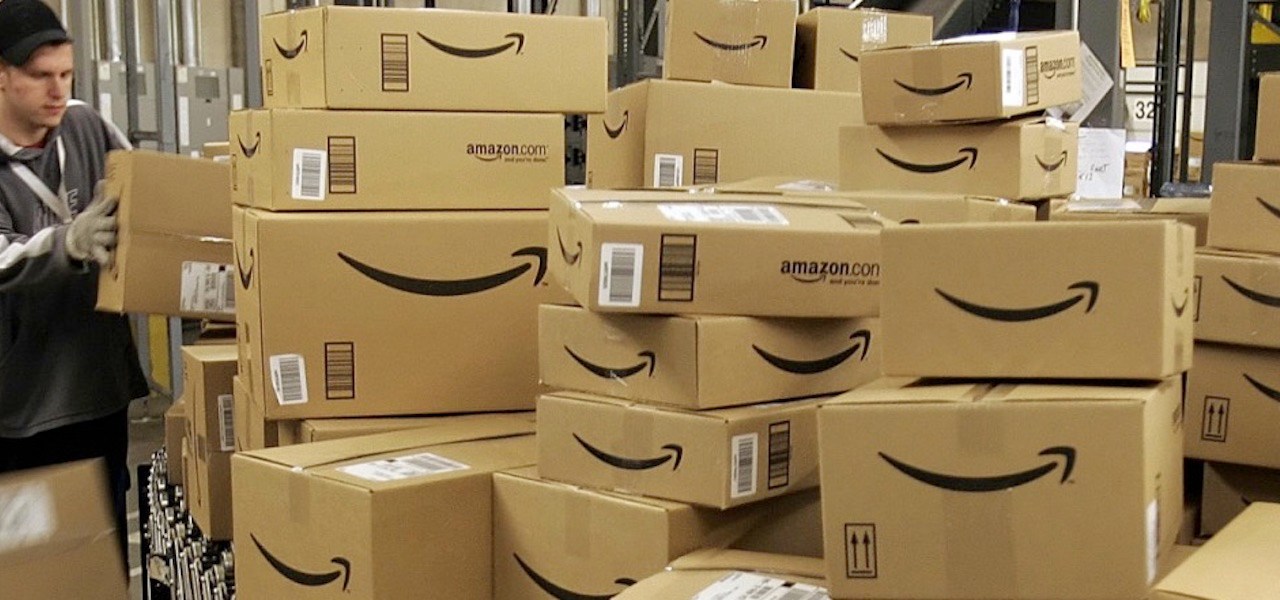 Amazon
The non-health effects of COVID-19, the strain of coronavirus spreading across the world, continues to trickle through the retail industry. With production in China having slowed down since the outbreak's acceleration late last year, Amazon's third-party sellers are starting to feel the impact of the virus. 
At this point, many factory and facility workers have stopped going to work, due to quarantine orders and restricted transit. And following last month's Chinese New Year holiday, the result is a backlog of unfulfilled shipments that continues to grow. While dips in overall sales figures aren't yet being seen by all, the fear of running out of stock going into the coming months has sellers on high alert to plan ahead.
Amazon merchants await the aftermath of the supply chain's halt
"The worst thing for a merchant is to run out of stock," said Mitchell Bailey, COO at Etailz, a software solutions company for Amazon merchants, which also operates an Amazon storefront selling supplements and nutritional products. Etailz's own store's listings have been faring decently so far, thanks to overstocked inventory from a previous order. However, per Etailz's internal data of thousands of Amazon shops, the overall delays in shipments have caused a dip in sales for a select group of sellers. Those immediately affected mainly sell products under categories like furniture and footwear, making their seasonal orders more vulnerable to the slowdown of the supply chain.
Will Johnston, founder of craft kit brand Grow and Mark, which sells on Amazon, said that their China-based suppliers are worried about getting orders filled in time as the outbreak spreads. "So far we're not seeing a big sales hit, but expect to when some of our supplies run out while we wait on shipments," Johnston said. The company's currently experiencing delays on some items, like glass bottles used for kits, which are now being shipped through Taiwan.
There is also concern from one of its largest suppliers in China about trouble receiving parts needed to make Grow and Mark products, Johnston explained. These delays are expected to affect later orders placed for the end of the year holiday season, as that tends to be the brand's busiest time on Amazon.
Getting creative with strategies to keep products in stock
Third party sellers have already been cutting back on Amazon ads, by 25 percent to up to 50 percent, in order to slow down sales, according to The New York Times. Some brands have gone as far as canceling pre-planned deals and promotions in hopes of keeping inventory in stock for a few weeks longer. 
The biggest order-related hits have been felt by small mom and pop stores, said Taylor Hiott, co-founder of Amazon merchants training program Nine University and seller of various third party lifestyle products on the platform. That's because unlike large retailers like Walmart or Apple, most sellers with small brick and mortar businesses who use Amazon don't have access or the funds to move their manufacturing elsewhere, like Thailand or Vietnam, Hiott said. 
This is why getting their merchandise out of China is imperative to keeping revenue flowing in the coming months. With thousands of units sitting in ports and on ships due to emerging restrictions at customs, communications with China-based vendors is key for sellers. One way Nine sellers have been getting creative is by connecting to those quarantined via messenger apps like WhatsApp, for check-ins and status updates. "This impact is being felt at every point of the supply chain," said Hiott. "If there isn't someone working at a port on a given day, you can't even speak with anyone." 
Some are turning to logistics and fulfillment companies to tackle the delays by rerouting shipments, and taking them through Mexico and India, for example. There is also an increase in hiring what are referred to as "sourcing agents," on the ground middlemen living in China, who can negotiate on behalf of the merchants to get their goods shipped out quicker.
How Amazon is handling anticipated inventory shortage
Amazon's upcoming Prime Day is a major worry for the company, given it relies on its third-party sellers, which are responsible for almost 60% of its sales, to plan ahead in supplying the annual July shopping holiday. In recent weeks Amazon sent out memos to its sellers, with advice on how to handle existing orders they can't fulfill, along with putting their storefronts in "vacation status" to avoid drops in ratings and negative reviews.
Price gouging and counterfeit goods are also a growing challenge for Amazon amid the coronavirus spread. For example, prior to early February, an N95 branded mask was listed for $13.28, which is currently going for as much as $200. Raising prices is against Amazon's terms for sellers, in which the company penalizes those attempting to hike prices on high-demand items. 
Amazon's strategy began by asking sellers to take down product listings that claim would help combat the virus. It also began placing notices on coronavirus-related searches in the past week, including links for buyers "to learn more about coronavirus protective measures." However, shoppers' fears don't seem to be slowing down, further placing pressure on the platform's algorithm and causing sellers to raise prices. This week Amazon said it dealt with price gouging by taking down a million listings of overpriced face masks and hand sanitizers, among other emergency supplies.
An opportunity come out as a winner
There are some upsides to being an Amazon merchant with sought-after products right now. According to figures by Etailz, the slowdowns have also caused an uptick in "emergency" categories the past month, despite Amazon's best efforts to crack down on them. The jump is being felt across thousands of vendors, according to Jungle Scout data, which shows that this month hazmat suits sales are up 353%, with 8,510 medical masks being sold daily.
Nine University has also seen a jump in "doomsday" kits' sales. Planning ahead has panned out well for some of its sellers, said Hiott, pointing to those who stockpiled ahead of Chinese New Year as some of the current beneficiaries on the platform. There's also been "a big uptick in U.S.-based sourcing," according to Nine's data, who noted that some sellers are turning to American manufacturers to keep items in stock.
"The case has always been whoever can adapt fastest benefits the fastest," said Hiott. "When people are afraid to go out, they start buying things online."