Amazon sellers enter an uncharted new world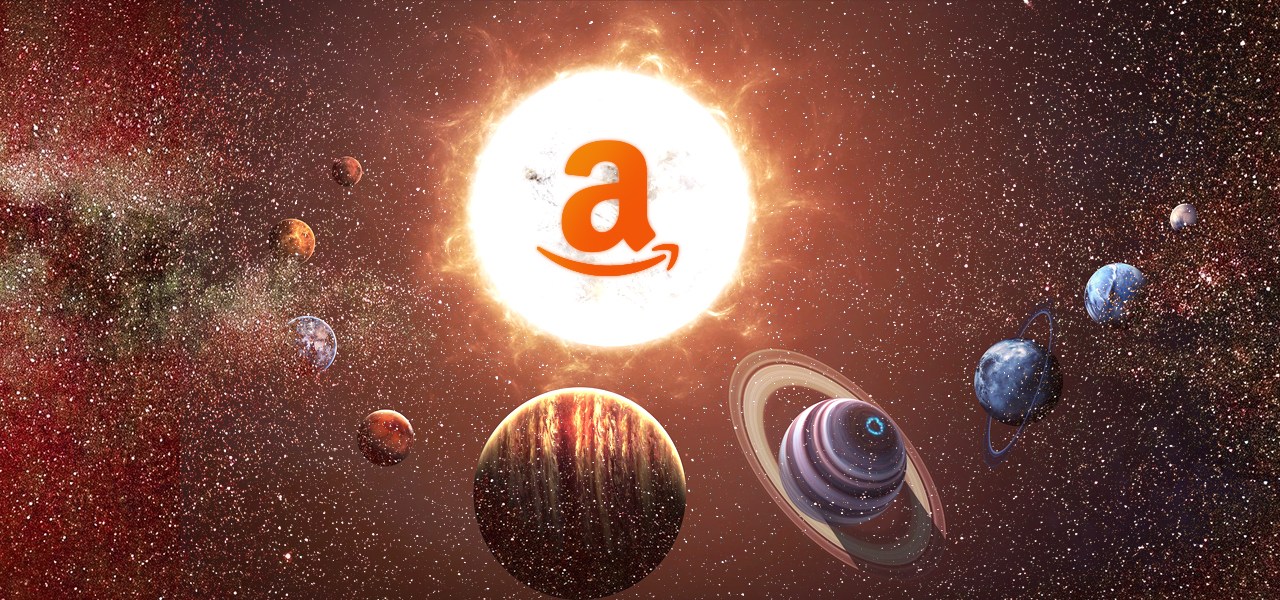 Every day is a new battlefield for Amazon sellers.
The problems began in January, when the coronavirus first began spreading in China and caused massive supply chain slowdowns. Since then, as the virus has spread across the world, some sellers have seen extreme demands grow. Others have experienced major slowdowns, and will face some tough decisions in the coming months. The latest change came Tuesday, when Amazon announced that it wouldn't accept shipments of non-essential items to its Fulfillment By Amazon warehouses.
During all of this, multiple brands and agencies said they felt left in the dark by Amazon's decisions, despite the unprecedented changes. "Every single day presents new information, which changes the future," said one top brand on the platform, who wished to remain anonymous. Modern Retail reached out to Amazon and did not receive a comment by press time.
For sellers — especially those selling so-called non-essential items — the last few weeks have been especially hard. One brand specializing in outdoor and leisure products sold over $3 million worth of goods in January. In March, its sales dropped by over 80%.
The shock was a two-fer — first it began when the supply chain overseas began to slow down if not completely fall apart, then demand plummeted. Now, Amazon isn't even allowing this brand to send items to warehouses until early April.
"There are millions of businesses that are selling non-essential category items," a brand owner said. "This is going to create pain for so many people."
Meanwhile, those on the essential side are seeing huge boosts in demand. Sales of Vita Coco coconut water have gone up 100% on Amazon, peaking three days ago and now staying steady. "We are working crazy hard right now to make sure we have as much back stock as possible," said Jim Morgan, the brand's head of e-commerce.
No word from above
One of the biggest issues is the lack of communication or awareness of the situation many brands face.  "The question is does Amazon have a role in supporting sellers during this time?" said the CEO of the outdoor goods brand. "Should they be making concessions? Should they be doing anything to support us? Frankly, I haven't heard anything from Amazon."
In 2018, 58% of Amazon's physical goods sales came from third-party sellers.
Others echoed this sentiment. The company, said Mark Power, founder and CEO of the Amazon consultancy Podean, has operated "in typical Amazon fashion." That means, "it communicates once a decision has been made — no heads up."
The only atypical communication Amazon supposedly has given was an email to sellers saying that accounts needed to remain healthy or be booted off the platform. "Come on," said the brand owner, "sending an email when we're devastated by supply shock saying don't screw up; that's their attitude."
Making changes fast
Businesses in the non-essential categories are preparing for the worst. "My best guess is that we won't see a positive trajectory in revenue again until Maybe November," said the brand owner.
As a result, these companies are trying to figure out how to make bridges until then. That may mean lowering costs as much as possible to not dip too much into cash or credit accounts. Others are looking into new categories that may resonate better with the current economy — though it will likely take months to get those pivots in order.
On the essential side, brands think this to be the new normal. "I think the dynamic we're seeing is just more [people] that were buying offline are shifting online," said Vita Coco's Morgan. "It's speeding up the adoption curve that people already knew was speeding up."
According to Power, CPG products have seen a 6x growth over the last few weeks, but there's been a huge drop in other products' demand. For Amazon brands that have other presences, he went on, "you can quickly pivot to other channels."
All the same, consumer behavior has shifted dramatically. "There is a clear panic from brands," said Power, adding that the first thing he's telling all of his clients is to not panic. To non-essential category brands he tells them: "we can get things moving fast, but Amazon is going to be one channel we are not going to prioritize right now." Still, he went on, these sellers should expect a big dip in sales.
While some brands are seeing huge bumps, others feel left in the dust and fearing for their livelihood. The outdoor product brand CEO thinks Amazon may be going about things in a shortsighted fashion. "Amazon will feel [pressure] when the demand spikes go away from their essential categories," he said. "Then what?
What this seller — and others — want is simply a token from the company to show it understands how drastic the changes have been. That could be simply reducing some fees, or some other way to try and reduce the economic burden. "What Amazon should do is reach out to its partners that are 60% of its revenue," said the brand owner. For now, it's unclear just how bad the damage will be.
"This disruption will take a long long time to fix," the brand owner said.