How Amazon sellers cash in on positive reviews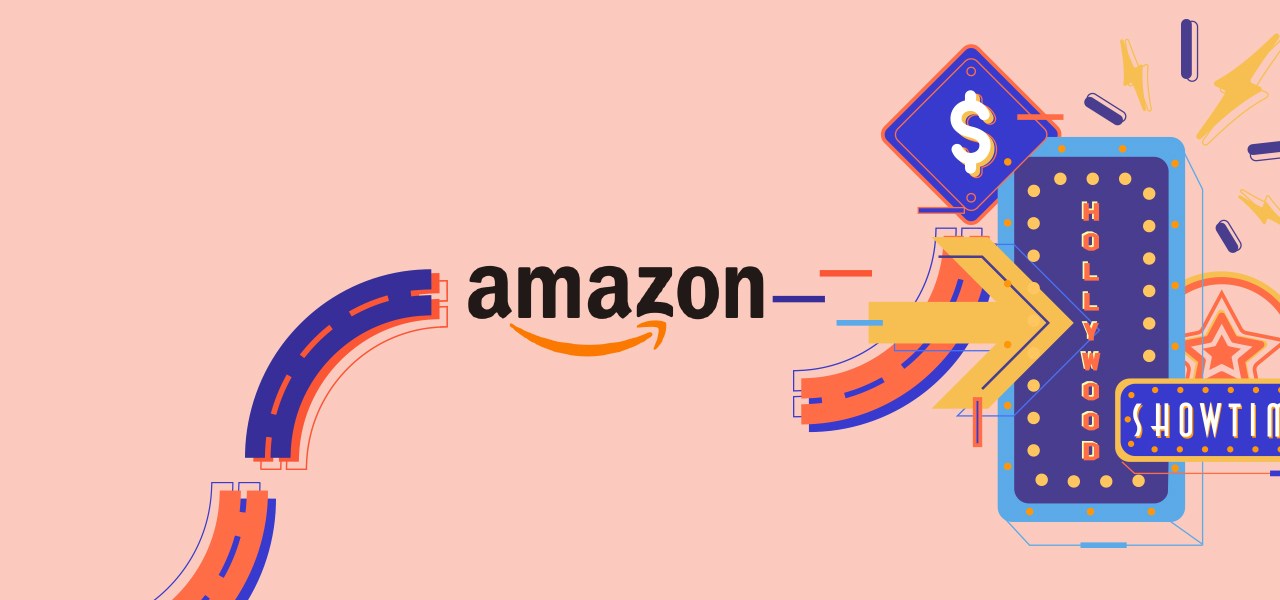 Ivy Liu
On Amazon, positive reviews are as good as gold, and sellers are building strategies around them.
These strategies include tactics that not only drive customers to review products they've purchased, but also to skirt unhappy customers away from dropping a dreaded one-star review onto a product page, as well as mine reviews of the sellers own products and competitors' products for customer data.
Of course, selling a high-quality product that stands up to expectations is the first step in getting a glowing review, but Amazon's sheer volume can flood genuinely good products out of customer visibility. So, the ability to pump up positive reviews, use first-hand customer information to the brand's advantage and avoid disastrous negative reviews has become a competitive advantage.
When Tuft & Needle originally started selling products on Amazon, it was an experiment to see if it could attract reviews — the team didn't think people would buy beds on Amazon, but if they searched for Tuft & Needle, seeing positive Amazon reviews would help make the decision to buy. Getting those initial reviews was difficult, but Bryon Kerr, Tuft & Needle's head of Amazon, said that the team started to prompt Tuft & Needle customers to post a review on Amazon, even if they didn't buy the mattress there. By the time he had joined in April 2018, the brand had racked up 7,000 reviews on Amazon, which helped get it noticed by the company to manufacture an exclusive mattress to sell on the platform.
For brands that rely on Amazon to drive sales, it's not as easy to be as relaxed about whether or not people will buy and review products on the site. It ends up being a Catch-22: If a new product launches on Amazon with no reviews or ad budget, it won't get picked up by the algorithm. If there's only paid advertising behind a product, customers might not convert if there are no reviews to base a decision off of.
"It's the chicken and the egg," said Kerr. "You can't get reviews without customers, and you can't get customers without reviews. So what comes first?"
Therein lies one of the perks of partnering with Amazon: When Tuft & Needle launched Nod, its Amazon-exclusive bed, it was automatically part of the Amazon Vine reviewer program, which seeds product to a select group of Amazon reviewers, who share feedback on products that then goes live with a product launch. Only brands selected by Amazon for projects like the exclusive product program or the Brand Accelerator get access to Vine.
"Considering the weight of the review in Amazon's world, Vine is probably the best perk the company offers. More than ad budget," said an agency exec that works with brands on their Amazon strategies.
Too many negative reviews can have the inverse effect, and can sink a product's performance on Amazon, or damage a brand's reputation overall. PopSockets, in a lawsuit against unauthorized sellers on Amazon, directly cited a laundry list of negative reviews on products sold by resellers as diminishing the brand's performance and quality perception, both on Amazon and elsewhere.
So, brands proactively trying to gain more reviews have to protect themselves in the event that a product isn't up to par by rerouting unhappy customers to their customer service team, particularly when they're seeding products to customers to review.
Eventually, however, the power of reviews — at least, the sheer volume of them — to drive a brand's performance in the algorithm runs out of steam.
"You hit a saturation point where you're not growing by leaps and bounds anymore," said Brian Hemmert, the CMO of keto cookie brand Fat Snax. "Right now, we have over 2,000 reviews. The difference between 50 and 2,000 is pretty huge. The difference between 1,500 and 2,000 isn't swaying customers."
That's when ad spend kicks in. — Hilary Milnes
How a niche subscription service works with DTC brands
DTC brands are angling for data from more than just retailers. Bespoke Post, a niche subscription box for men that has more than 150,000 subscribers, has started to work with more DTC brands on getting exclusive products from them to put in their boxes, or to co-launch products with them. Brands that Bespoke Post has worked with include Harry's, Brooklinen, Manscaped and, most recently, Snowe, a home goods brand. This month, Snowe released a towel set that is selling on its website at the same time that it will be included in boxes sent to select Bespoke Post subscribers.
"We have no problem with the vendor or the original retailer selling it at the same time as we are," said Chloe Thompson, Bespoke Post's vp of commerce. "We really are much more targeted and niche and that's how we like it."
Before subscribers sign up for Bespoke Post, they fill out a survey indicating how interested they are in receiving products from a number of categories, including barware, home decor, and outdoor gear. Before they get their monthly box, subscribers receive an email about what's in it, and have five days to change colors or sizes, add products, or skip the box for that month. That gives Bespoke Post a trove of data to pitch DTC brands on as to why they should consider creating a product for them.
Thompson said that it's most often DTC brands who ask Bespoke Post for as much data as possible about their subscribers. Thompson said that on an ad hoc basis, Bespoke Post is able to give brands anonymized data about how many customers from which geographic regions received a box with their products in it. They also work with brands to send surveys to customers afterwards about which products they used in the box they received.
That's going to become a bigger piece of Bespoke Post's value proposition to brands moving forward. Thompson said that Bespoke Post is looking at "building out a more systematic way to share those data insights with vendor partners and retail partners." — Anna Hensel
By the numbers: Amazon's ad business levels off
Last week, Digiday reported on Amazon's slower-growing ad revenue. According to buyers, it's a sign of maturation: Ad spend naturally adjusts over time as brands get used to a new platform and its products, and learn how ROI justifies that spend.
Here's a breakdown of what that looks like, by the numbers.
In the first-quarter of 2019, Amazon's advertising revenue was $2.7 billion, a 36% increase. Business isn't declining, but growth has slowed.
In 2018, growth by quarter looked like this: 95% in Q4, 123% in Q3 and 129% in Q2.
Advertisers spent $4 billion on Amazon in the U.S. in 2017, an increase of 123% over the year prior.
In 2018, they spent $4 billion again, resulting in 53% growth.
In 2019, eMarketer predicts that advertisers will spend another $4 billion, which will account for 33% growth.
Amazon's most valuable ad product in search — Sponsored Products – accounted for 85% of search ad spend in 2018. But in Q1, it saw an increase of just 19%, according to eMarketer.
And finally, Amazon's advertising business is still tiny compared to Facebook and Google's, accounting for 8.8% of digital ad spend compared to the duopoly's 59.3%.
What we've covered
Nike's a tech company now. The brand is boosting its DTC business with tech acquisitions.
Shoppable videos ads are still a struggle. Despite the available technology, people aren't shopping in videos.
Dazed is shifting focus. It's setting its sights on tech and science, away from fashion and culture.
—
Sign up for the Modern Retail Briefing to get retail news, analysis and insight delivered to your inbox every morning.