Amazon walks back vendor purge as sellers look to reduce dependence on the platform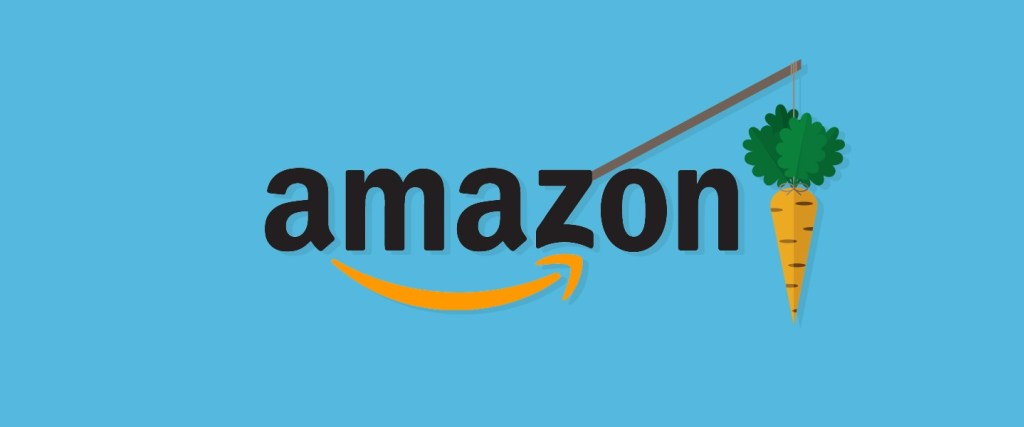 Ivy Liu
Amazon has walked back the decision to terminate a majority of the vendor purchase orders it stopped fulfilling last Monday, but the action has served as a bit of a wake-up call to sellers who are now planning how to protect their businesses by relying less on the e-commerce retailer.
On Saturday, after a sudden decision to stop filling weekly purchase orders from tens of thousands of vendors on Vendor Central, Amazon's wholesale business, Amazon sent another email out to vendors. In the email, which was sent to Digiday by a vendor who received it, Amazon said ordering would resume following a "temporary pause."
More importantly, it pushed the vendor to sign up for Amazon's Brand Registry enrollment, a program that lets brand owners and licensees submit proof that they are authorized sellers of a brand's products, which then grants them protection from unauthorized sellers on Amazon. The vendor who received the email is not a brand owner.
The kicker: Going forward, only Brand Registry-enrolled vendors will have access to automatic purchase-order fulfillment from Amazon. It's giving vendors 60 days to enroll. Non-brand owners are being directed to Seller Central, where they can sell products directly to customers in Amazon's third-party marketplace. (See the full email below.)
The emphasis on Brand Registry suggests that Amazon's Vendor Central purge was a move to eliminate vendors that not only aren't profitable for Amazon to manage, but in some cases are also low quality, selling counterfeit goods or branded products without authorization. According to Juozas Kaziukenas, the CEO of retail data analytics firm Marketplace Pulse, Amazon is weeding out the vendors that are tainting the purchase experience for customers, compromising brand positioning and costing the company valuable resources to maintain, at lower profitability than if they were third-party sellers.
"Amazon wants to groom the number of accounts it's buying from directly. Setting up a vendor account on Amazon has been easy in the past, with no requirement to authorize the brand in Vendor Central," said Ryan Craver, the CEO of Commerce Canal, a retail and e-commerce agency. "We're going to continue to see more of that grooming on Amazon's part, and more pushing vendors to the marketplace."
Vendors enrolled in Brand Registry get access to Amazon's new counterfeit measures, including the Project Zero initiative, which enables an automated brand protection system that searches for imitated logos and trademarks, and lets registered brands remove fake or unauthorized sellers on their own. They also are able to build enhanced product pages and branded storefronts, using premium content products that help to improve customer experience as well as brand trust. To enroll, brands need to provide a government-registered trademark number.
"Amazon will invest more resources in Brand Registry from here, as it positions it as a requirement for vendors. It's a positive for brands and customers," said Todd Bowman, senior director of Amazon and e-retail at Merkle. "Amazon wants to streamline the retail processes that they have. To do so, they're trying to clamp down on who's selling what products and where, and ensuring that the brands are who they say they are, which is both for trust and its own streamlining, which will increase profitability."
Amazon is essentially fine-tuning its flywheel, pushing toward a unified seller system that increases counterfeit protection and inventory rates, with heavy automation rather than its own heavy-lifting. By requiring all vendors to register their brands, Amazon knows that all vendors are authorized sellers of their products. Then, as those brands have the ability to quash unauthorized sellers or counterfeit peddlers without going through Amazon, fake and untrustworthy products will be limited on the site. On the third-party marketplace, Amazon has also rolled out Fulfilled by Amazon initiatives like an inventory performance index to ensure that FBA products are moving through the warehouse quickly enough. In October, it introduced a "brand health" index that third-party sellers have to follow to ensure they maintain their product listings and performance, around indicators like pricing, Amazon Prime eligibility and in-stock rate.
But as Amazon's retail business progresses towards a more hands-off model similar to Alibaba's marketplace, both vendors and sellers are eyeing growth elsewhere. While Amazon owns half of all e-commerce purchases in the U.S., diversity is becoming imperative. Relying on any one platform to do business is dangerous, and Amazon has shown in the past week that it can cripple multi-million dollar companies in one swipe.
"With any channel, we want to be really careful not to be super reliant. It just takes one change before a company selling there can crumble, and Amazon can make those decisions in a faster and less transparent way than other channels," said Brian Hemmert, the CMO of keto cookie brand Fat Snax, that does its majority of business on Amazon's third-party marketplace. "Because Amazon owns so much of the e-commerce space, it's easy to become really reliant on them."
Fat Snax is now spending more on marketing to drive customers to its direct site. A vendor speaking on background said that he wished he could pull his entire business from Amazon, but would be making an effort to increase sales elsewhere and take some of the eggs out of the Amazon basket.
"Diversity is really important in this situation. For brands, being reliant on one channel can cause your business to go under as soon as a lever is shifted," said Bowman. "And Amazon has shown they can make a change really quickly."
Here's the full email:
—
Sign up for the Modern Retail Briefing to get retail news, analysis and insight delivered to your inbox every morning.