Amazon's $800M bet on one-day delivery is about to pay off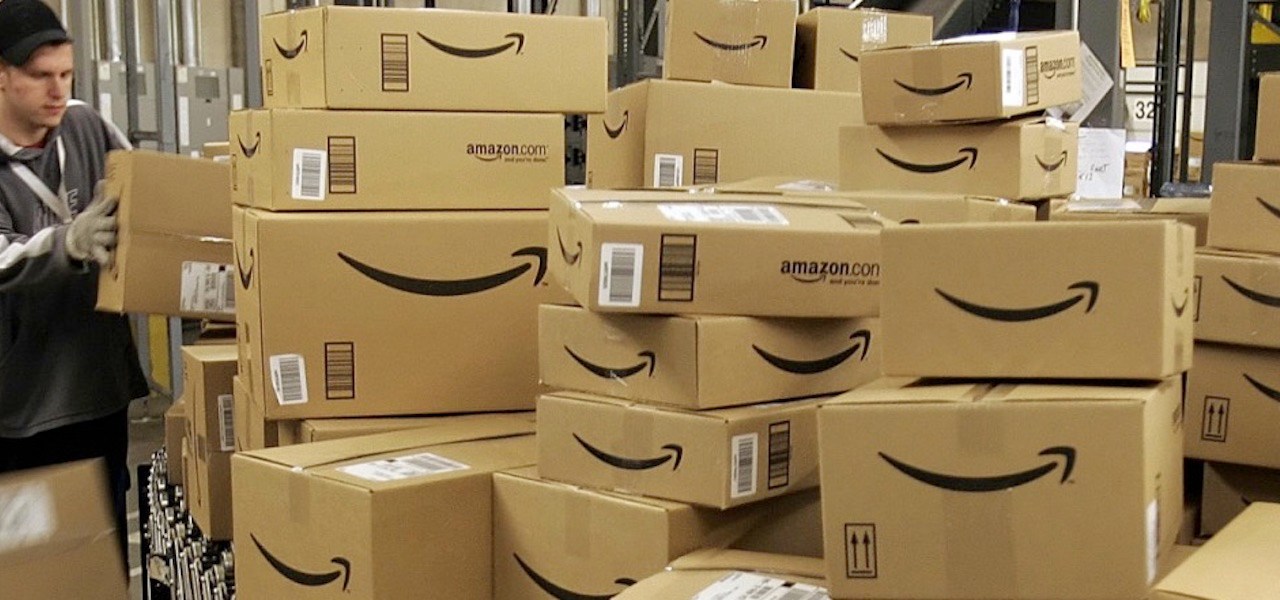 Amazon
Once again, Amazon is setting a breakneck pace for the retail industry. After conditioning Prime customers to expect millions of items ordered online to arrive at their door in two days, Amazon is working to bring its Prime shipping inventory into a one-day delivery window.
During its earnings call with investors for the first quarter of 2019, Amazon shared that it would soon be seeing the results of the company's $800 million investment in one-day delivery. (Find the full earnings cheatsheet here.) The company did not provide too many details in response to questions around where one-day delivery would be available, and which products were available to ship at that speed. But CFO Brian Olsavsky did share that the company had already "turned the dial significantly in April" on one-day delivery, and that it expected to be seeing effects immediately.
Olsavsky also wouldn't share if that $800 million investment would increase past the next quarter, but said that Amazon was pulling on all levers to make the window possible: Amazon's owned and operated delivery systems, Amazon Logistics, as well as third-party partners including UPS, USPS and FedEx were involved in pulling it off.
The bet Amazon is making is that the investment will drive more sales, as well as push more customers to become Prime members.
"It's as simple as price, selection and convenience. One-day increases convenience and selection in the consideration set for customers. By cutting the window in half, it opens up a lot of potential purchases and conveniences to customers," said Olsavsky, adding that as of now, Amazon had products available for one-hour and same-day shipping, but that the vast majority of products are delivered in two days. "There are lots of components involved in being there for the customer when they need us. We think this is going to be groundbreaking, and we have this capability because we've been at this for over 20 years. We've invested in and fine-tuned our logistics."
Two-day shipping has become the industry standard, and retailers like Target and Walmart have scrambled to keep up with the pace Amazon has set for deliveries. As Amazon has worked to speed up its delivery windows, Olsavsky said, its entire system has functioned faster: More items have become available for two-day shipping than were available before, thanks to the investment Amazon has made in one-day logistics.
Cutting its standard shipping window in half will send a ripple effect throughout the industry that's already shaking in Amazon's shadow. Within Amazon's own ecosystem, there will be ramifications. Sellers should follow where Amazon is spending its money. Right now, figuring out a distribution strategy is step one in selling successfully on Amazon, and third-party marketplace sellers have options to ship items themselves, or pay into Amazon's Fulfilled by Amazon fulfillment program to have Amazon handle two-day Prime shipping logistics. If merchants can deliver orders in two days, they can be certified Prime-shippers without handing 30% of sales to Amazon. If Prime runs on a one-day standard, more sellers will have no choice but to ship through Amazon, unless they can meet that demand.
"Amazon is customer-centric. They want the best deals and customer service for their customers. That's always going to be it," said Selina Heckendorf, vp of e-commerce at the Mars Agency and former category launch specialist at Amazon. "Soon, there won't be much leeway in how sellers operate — it has to be by Amazon's rules." — Hilary Milnes
3 questions with Gail Tifford, chief brand officer, WW
After rebranding to WW, Weight Watchers also rethought its rewards and partnership strategy to attract new customers and reposition itself as less of a weight-loss brand and more of a wellness company. Chief brand officer Gail Tifford spoke to the new strategy.
With the rebrand, how did WW's rewards program evolve?
In October, we launched Wellness Wins, a points program. Our first reason for doing it was really our mission, which is to inspire healthy habits for life. So, that's where we start the conversation. Loyalty and retention is a result of that. We reward you with what we call Wellness Wins for tracking activity. And that could be tracking food, that could be tracking activity, attending workshops. What we're really trying to do is inspire people to track, because we know that the more they track, the more successful they are.
Brands are increasingly intertwining their rewards programs with lifestyle goals. How are brands using WW's member base to maximize reach?
With brands, I think they're looking at access to our members to be able to drive awareness of their offerings with a like-minded group of people. Right now, we have 10 partners, like Thrive Market, Obé Fitness, ClassPass and Rock 'n' Roll Marathon.
How are retailers approaching WW as a partner?
We announced our partnership with Kohl's [in January] which is multifaceted. One part is their participation in the rewards program, but more importantly, we will be opening up physical spaces within their brick-and-mortar [stores]. So we will be having programming, as well as selling our products in their stores. There was such a synergy within the mindset of their consumer and our members that we're taking that partnership to the next level. – Suman Bhattacharyya
By the numbers: DTC ad spend
MediaRadar released a new report breaking down the biggest trends in DTC advertising, compiling data from brands like Casper, Warby Parker and Brooklinen. The study found that:
Ad spend is still on the rise for the paid-marketing-happy category. DTC ad spend is up 20% annually for five consecutive years.
Sorry, Facebook, TV is the next frontier. MediaRadar found that DTC brands across the board are starting to spend more on TV. Casper is spending upwards of $30 million per year on the channel.
Affiliate revenue reaps rewards. DTCs place branded content three times more frequently than traditional brands, with most of the action happening on BuzzFeed and Yahoo.
Other news to know
PayPal is looking outside of the payments business and is now eyeing post-purchase: The company invested $11 million in Happy Returns, a company that operates "Return Bars" in stores, malls and other high-traffic areas to make online returns easier.
Jewelry brand Mejuri raised $23 million in a Series B round of funding, planning to use the cash to open more stores, expand internationally and invest in branding and customer experience.
The cashless backlash continues: Sweetgreen will accept cash again.
Among other executives, Walgreens has hired its first chief digital officer.
What we've covered
Amazon's new rules: As Amazon shifts its sights on supporting brands on its marketplace, brands are figuring out how to succeed as sellers.
Lulule-man: The athleisure brand needs to win over the men's market. Its stores are at the center of its strategy.
Following the DTC stretch: On Digiday's Making Marketing podcast, Brooklinen's CEO explains the company's approach to going beyond bedding.
—
Sign up for the Modern Retail Briefing to get retail news, analysis and insight delivered to your inbox every morning.