Q&A
// February 2, 2022 ■ 4 min read
'An organic ripple effect': Inside Jacob and Co.'s world of 'faceless' watch influencers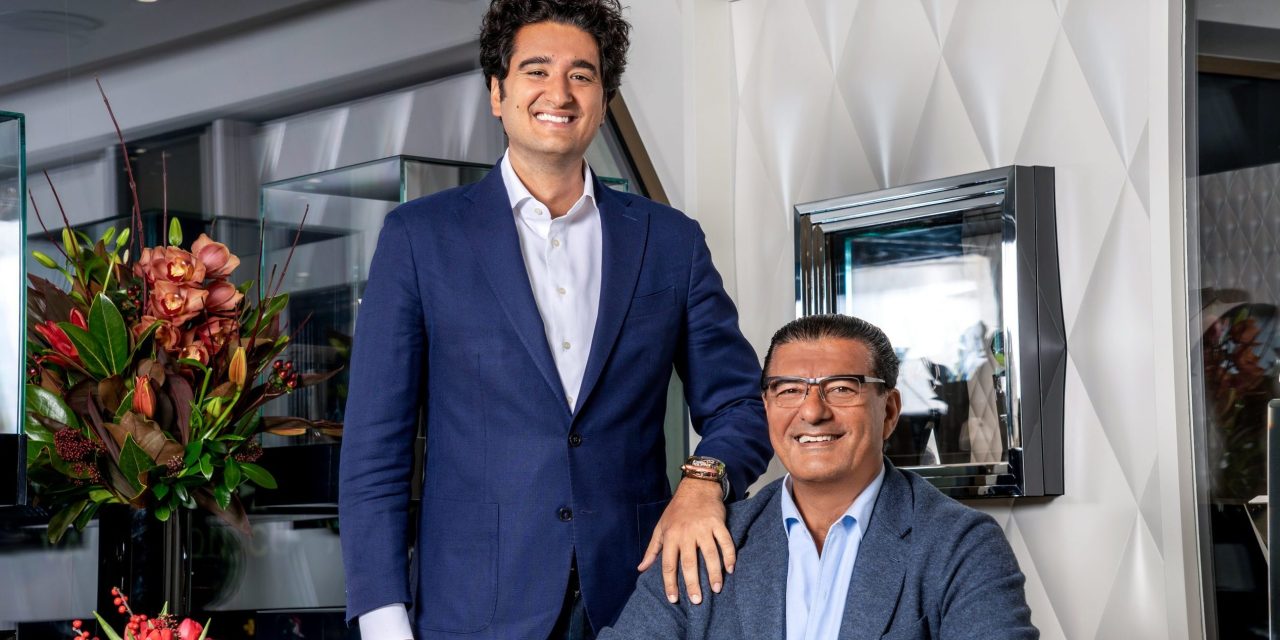 Jacob and Co.
After a stint as a digital marketer, Benjamin Arabov returned to his family's luxury jewelry business, Jacob and Co., in 2017 to make his mark on its social media presence. In the five years since, Jacob and Co. has amassed 3.5 million followers across Instagram and TikTok. 
The company's premium timepieces, with their gem-encrusted watch faces and intricate functions, have found a receptive audience on the video-friendly platforms, where glamor and shopping hauls often rule the algorithms.
Last year, at the age of 28, Arabov took over CEO duties from his father, who had grown the business from its roots as a booth in New York's diamond district in the '80s into an international brand with five stores and boutiques and over 40 stockists worldwide. Jacob and Co. now generates sales of more than $150 million annually.
Jacob and Co. has no shortage of celebrity clients — Beyonce name dropped the jeweler in a song and Zendaya wore its spider-web earrings worth $31,800 to a red carpet event for "Spider-Man: No Way Home."  But the younger Arabov has shifted the company's social media strategy to lean more on "faceless" micro-influencers, best defined as hand models with online clout that show off eye-catching timepieces in short bursts of video. In an interview with Modern Retail, Arabov spoke about how he grew the online following of his family's brand, as well as the overall watch influencer space. 
This interview has been condensed for clarity.
Jacob and Co. now has 2.4 million and 1 million followers on Instagram and TikTok. How did you facilitate that growth?
I took over our social media activity back in 2017. At the time we had about 200,000 Instagram followers, and the rest of the channels were virtually non-existent. Back then, we started utilizing an influencer strategy focused on watch influencers who have anywhere from 100,000 to 8 million followers. We call them faceless accounts. Unlike influencers who show their clothing, faces and lifestyle, we use this network of influencers that just focus on watches.
Part of that approach was working with 50 of these different accounts to help us grow our own Instagram profile to 2.4 million followers. Over the past year, we have also incorporated them into our TikTok playbook, too.
How does your influencer strategy work?
We're actively working with watch influencers. We pay them on a monthly basis for each post, which can be between a hundred dollars to a thousand dollars based on their reach. Some share our content weekly, every other day or whatever the agreement is.  
The beauty of that strategy is that there is a ripple effect when it comes to organic marketing. If we're working with 50 accounts to share content, there's probably an additional 50 to a hundred other accounts that then share that content for free because they like it or because they know it is going to help their page grow. 
What kind of content do the influencers share on your behalf?
There are a few strategies that have served us well. One of them is called the "wrist roll" video, which is a two-second clip that starts from the buckle of the watch and then shows you the watch face.
The second concept we use is called "unboxing," where somebody is opening a box to show the watch inside. Both have this psychological factor in terms of creating anticipation among users who are waiting to see the product itself.
Our watches work well within those formats because they have this wow factor. Most have multiple different complications paired into one watch. For example, our Bugatti Chiron model, made in partnership with [luxury car maker] Bugatti, is the first ever watch to have a working replica of a vehicle's engine inside it. 
We're also seeing a tremendous uplift in performance with [Instagram] Reels. Compared to a regular video post that gets about 50,000 views, the same exact clip on Reels can get 300,000 views. That's because Instagram is trying to promote that feature and get it on to its Explore page.
Do you have a social commerce strategy?
We currently use a tool called LikeShop to connect our Instagram posts to their respective product pages on our website. Though we don't currently have an e-commerce offering, we're planning to launch a Shopify store in the first quarter. We can then start offering our products directly on an Instagram Shop.