As e-commerce skyrockets, Amazon seller acquisition companies are booming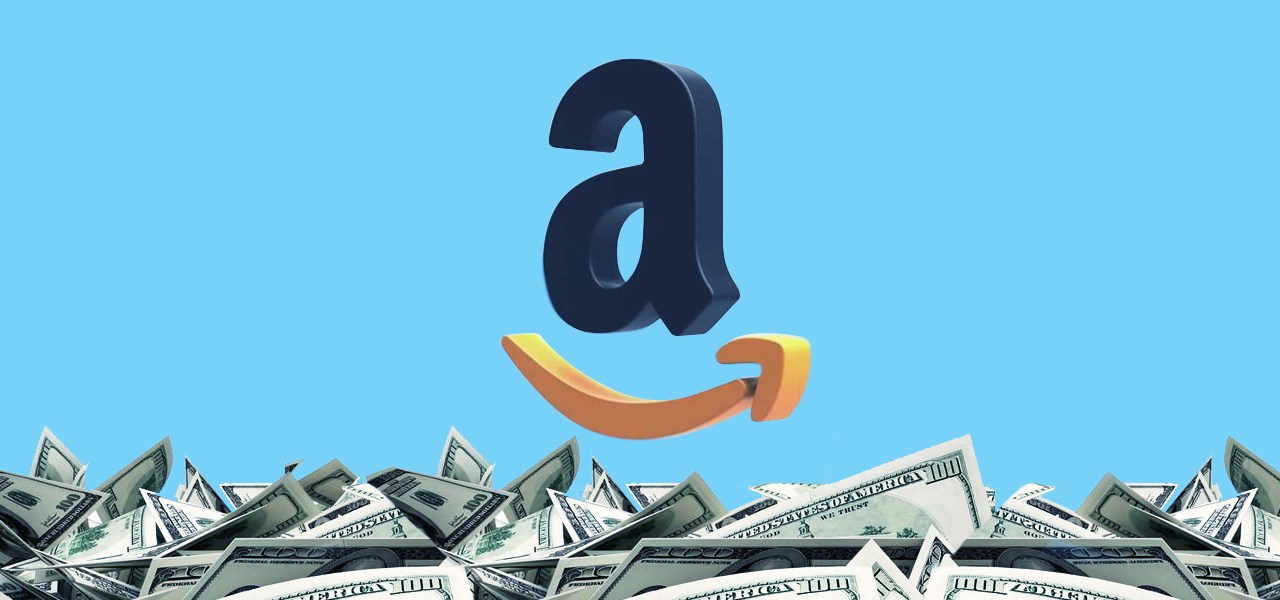 Ivy Liu
VC money is starting to flood the world of Amazon sellers.
This year, a growing set of acquisition companies have started buying up Amazon third-party storefronts in the hopes of building lucrative portfolio businesses. In exchange for an upfront payment — usually in the high hundreds of thousands or low millions — these companies will buy out successful Amazon third-party sellers and roll their products up into a larger conglomerate. And their rise might signal a broader shift in the culture of selling Amazon, as vast troves of outside capital floods into the sector.   
While the model isn't new, many are taking advantage of the momentous year of growth for Amazon, including for its third-party sellers. Last quarter, third-party sales jumped 53% compared to the same time last year. As Amazon has proven its e-commerce dominance — the company represented 38% of the U.S. digital sales share in 2020, according to eMarketer — and some of its sellers have seen record sales over the last year. That has put the dynamics in play for an umbrella company to acquire these operations and scale them more so than ever before.
Although some veteran companies — like Empire Flippers — have been buying up Amazon businesses since 2013, the industry really started to take shape in the last five years. And only in the last several months has it accelerated into a billion-dollar business. "With the coronavirus pandemic, some investors have been shying away from other sectors of the economy, whereas e-commerce has remained strong and in some ways gotten stronger," said Taliesen Hollywood, whose company Hahnbeck helps broker deals between e-commerce sellers and bigger acquirers.
Thanks to big investments this year, acquirers are now flush with cash. One of the most prominent is Thrasio. Since launching in 2018, the company has already achieved unicorn status; Crunchbase pegs its valuation at just over $1 billion. Thrasio told Modern Retail that it owns somewhere between 8,000 and 9,000 products for sale on Amazon.
Thrasio, however, is only one piece of this ballooning world. There's also Perch, which raised $123 million last month; 101 Commerce; Boosted Commerce, which just pulled in $87 million; and Heroes, which is pitching itself as the "Thrasio of Europe." Hollywood has heard rumors of other companies about to jump into the space. "It's just injected an enormous amount of capital," he said.
How the business model works
Most acquisition companies tend to operate through buyouts. The company will buy the Amazon account and IP from a third-party seller. Sometimes an acquisition company will offer a revenue-share model with the seller; sometimes the seller will exit the picture entirely. From there, the company takes full control — and it uses its logistics, legal and creative teams to turn already successful Amazon products into veritable hits. According to Hollywood, most deals are for 3x to 4.5x a seller's annual net profits. The typical acquirer portfolio is full of home and DIY products, cleaning products, clothing as well as products for children and pets.
When it buys a new Amazon business, Thrasio makes a few immediate changes. First, it puts each product through a full compliance check to avoid potential legal troubles — Thrasio has run into cases where, say, the manufacturers have the wrong export licenses. Usually, Thrasio will also slash the prices on products — it has the resources to buy in bulk and cut better manufacturing contracts. And then there are plenty of cosmetic fixes it might make. Thrasio might redesign the packaging, add a new color option to the product, rewrite the listing, or do a professional photoshoot so that the images on Amazon look higher-quality. Thrasio's founder Josh Silberstein said that, in some cases, "we've replaced what's sort of an ugly-ish brand with a sleek brand."
On the consumer end, though, the product itself continues to look the same. Thrasio keeps the original company name and Amazon storefront, and might just add a small note that the company is a "partner brand of Thrasio."
On the seller end, a clean buyout has its own appeal. "Two years ago, I doubt anyone was starting a business with the idea of an exit," Silberstein said. But, he went on, the idea has become especially attractive as sellers struggle against the relentless demands of customer returns and logistics. "I can tell you that running and growing and sustaining an Amazon business is an extraordinarily difficult task," he said.
The sweet spot for Thrasio is businesses raking in $1 million to $5 million in annual revenue. That's the point at which an Amazon business has proved its market value — but has also become so massive that a small team of sellers might not be able to hold it together.
There are a few product categories that Thrasio tends to shy away from, the company told Modern Retail. Perishable food is a no-go; so is any product that tends to attract a high rate of returns, like sneakers. Thrasio is also leery of any technology that might become irrelevant in a few years. "We don't like buying things that have a high potential for obsolesce," Silberstein said.
What it does buy, however, is pretty much anything else. One of Thrasio's rules is that it wants sellers to have their own branded products. A business that depends on reselling, as many on Amazon do, isn't as easy for Thrasio to grow, and Amazon doesn't offer the same level of IP protections to resellers. Its acquisitions include trekking poles and pet deodorizers.
Usually these companies cold-pitch sellers, offering them an easy exit of the daily travails of selling on the Amazon marketplace. Keith Richman, co-founder of acquisition company Boosted Commerce, said that his team uses a scorecard system to rate whether an Amazon product is worth acquiring. That score is based on the seller's rating, how long the company has been in business, what the sale trends have been and the number of reviews. There are, of course, exceptions and all the ratings are scaled based on other product category and competition. In total, Richman guessed that his company scores well over 1,000 businesses for each one it ends up buying — possibly as many 4,000 to 5,000 for every business purchased.
All acquisition companies try to nab top products in a given category. That is strategic from a sales point of view. Currently, according to Hollywood, once a product is the #1 or #2 on Amazon, it's hard for it to lose that slot. "Amazon's algorithms help the winners to win," he said. That algorithmic reality drives at the central logic behind acquirers like Thrasio or Boosted Commerce in the first place: it's extremely hard for third-party sellers to build up their products to take that top slot. But "once you're there, people really want to acquire you because it's much harder to do what you've done," Hollywood said. So instead of launching their own products from scratch, acquirers like Thrasio would rather improve on products that Amazon's algorithms already love — the assured winners.
A changing Amazon landscape
Built into that logic, of course, is one heaping risk factor: Amazon. Sellers and brands constantly fear the impacts of Amazon revamping its algorithms — and how that could change product rankings. Hollywood said that acquisition companies are well aware of these pitfalls, and that's why so many have a mishmash of different products in their portfolios. With so many products, even if Amazon should rewrite its algorithm, "it's unlikely that all of them would be affected," he said. (Thrasio, for one, said it has products across 85% of Amazon product categories.)
In general, these companies will tend to buy the entire third-party business, according to Hollywood. In exchange for the upfront cash, acquirers get full rights to the company and its products. Unlike a typical acquisition, the owner of the Amazon business usually won't stick around. "It's entirely different from the rest of the market, where you need the owner, or the business will fail," he said. In general, "here you don't need the owner at all."
That's the norm — but to some degree it's already starting to change. Because the field has become so competitive, acquirers are increasingly offering the sellers jobs at their companies — "not because they need [the owner] but just as part of their offer to sweeten the deal," Hollywood said.
Yet while acquiring Amazon businesses is still a novel concept, it foreshadows a broader shift in what it means to sell on Amazon. Most think of Amazon sellers as small businesses. But as more capital mobs the acquisition space, it isn't hard to imagine sellers launching an Amazon business with the idea of selling it to a larger company in two years — just as startups in Silicon Valley do. As Hollywood pointed out, "Now you can build a business and sell it quickly in this space."
Sellers are still discovering that acquisitions are even an option. Hollywood mentioned a seller he'd spoken to last week, who had been working with Amazon FBA for over a decade, but "it was only in the last year he even realized it was possible to sell a business like that," he said.
Reporter's note: If you are an Amazon seller who's been acquired by an umbrella company, Modern Retail would love to hear from you.