As holiday shopping ramps up, retailers race to offer same-day shipping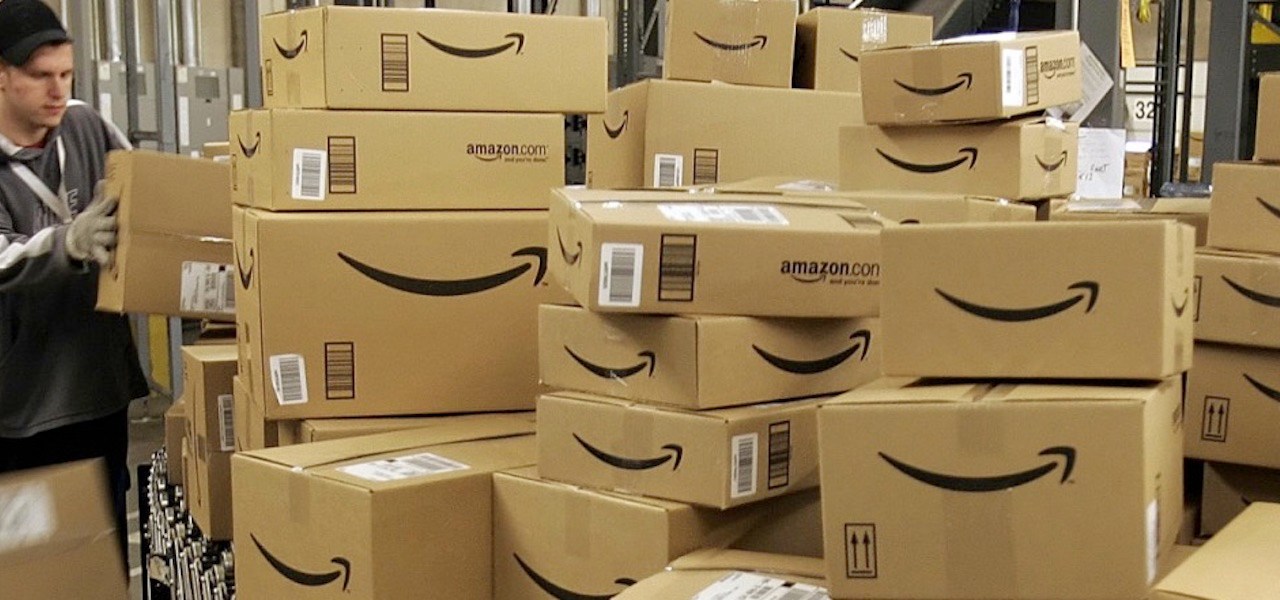 Amazon
National retailers are in a race to add same-day delivery in time for the holiday shopping season. The idea is to offer shoppers yet another alternative to in-store trips, especially with many retailers foregoing usual Black Friday plans.
A number of businesses — from Bed Bath & Beyond to Sephora — are racing to add the services to ease the upcoming shopping onslaught. The holidays are approaching and brands are expecting record growth from their digital channels. Fulfilling this demand, however, requires building out new back-end services, and many retailers are turning to same-day shipping offerings as a way to help lighten the fulfillment load.
This week, Bath & Beyond launched Same Day Delivery at its own stores and buybuy BABY locations, a followup to the retailers' Buy-Online-Pickup-In-Store (BOPIS) and contactless Curbside Pickup debut from earlier this year. According to the company, the same day hand delivery feature will be available at a flat rate fee of $4.99 on orders over $39 for "customers in eligible zip codes. The home goods retailer is also teaming up with Shipt, the Target-owned same-day delivery service, to meet upcoming demand. 
Meanwhile Sephora, which only recently reopened its brick and mortar locations (without any product try-ons), just announced a new partnerships with Instacart. Sephora customers can order products through the Instacart app, with the ability to use their rewards points toward orders. According to Sephora, the service will cost $3.99 for same-day orders over $35, and fees will vary for one-hour deliveries. The beauty retailer follows in the footsteps of Walmart, Rite Aid, 7-Eleven and Staples, which have all recently recruited the service to fulfill local orders.
This past summer Postmates began aggressively expanding its local delivery offerings outside of food, as part of a Shopify integration. The delivery app has continued adding retail partners in select markets, which now include Anthropologie, H&M, Lululemon as well as DTC-focused department store Neighborhood Goods.
But whether customers actually take advantage of these convenient features remains to be seen. The associated high fees, could stand in the way of scalability.
Same-day fulfillment across the U.S. has proven to be tricky outside of densely-populated areas, explained Reid Greenberg executive vp of digital & e-commerce at Kantar. Most retailers don't have the bandwidth to build out their own networks. It's why logistics platforms with years of existing infrastructure, such as Instacart and Postmates, are an increasingly popular choice.
The addition of same-day delivery is another way to handle the increased demand for digital fulfillment. Greenberg foresees click-and-collect and traditional shipping being more popular than same-day offerings this holiday season. However, consumers will likely see delivery availability dwindling as the holidays get closer, much like grocery delivery windows became scarce in the early days of coronavirus. "That's why retailers are asking customers to shop early and often," Greenberg said. Retailers are trying to encourage as much early shopping to ward off shipping bottlenecks, but same-day options are another way to try and alleviate traditional fulfillment demand. 
While same-day delivery adoption may be slow for some retailers, other companies may be better situated for the service. For health and beauty retailers like Sephora, for example, rapid delivery can be key to matching the instant gratification that's currently being missed by shoppers, said Sylvain Perrier, president and CEO of e-commerce solutions platform Mercatus. This is especially true for those who still don't feel comfortable entering physical stores and touching products, Perrier continued.
Same-day delivery offers a safer alternative to going into a store and touching sample products, said Perrier. However, he also cautioned that the in-store experience is key for some brand's overall strategy. "It's up to retailers to decide if same-day delivery matches that instant gratification shoppers crave, without hindering the brand experience that shoppers cherish," he explained.
With all the uncertainties facing the supply chain, many shoppers may have a hard time getting through their shopping lists. Many retailers are hoping same-day delivery options can help ease this problem, but the logistics could prove to be too difficult. "Unfortunately, there will be a lot of empty Christmas trees this year," said Greenberg.