As JCPenney approaches bankruptcy, department stores face a reckoning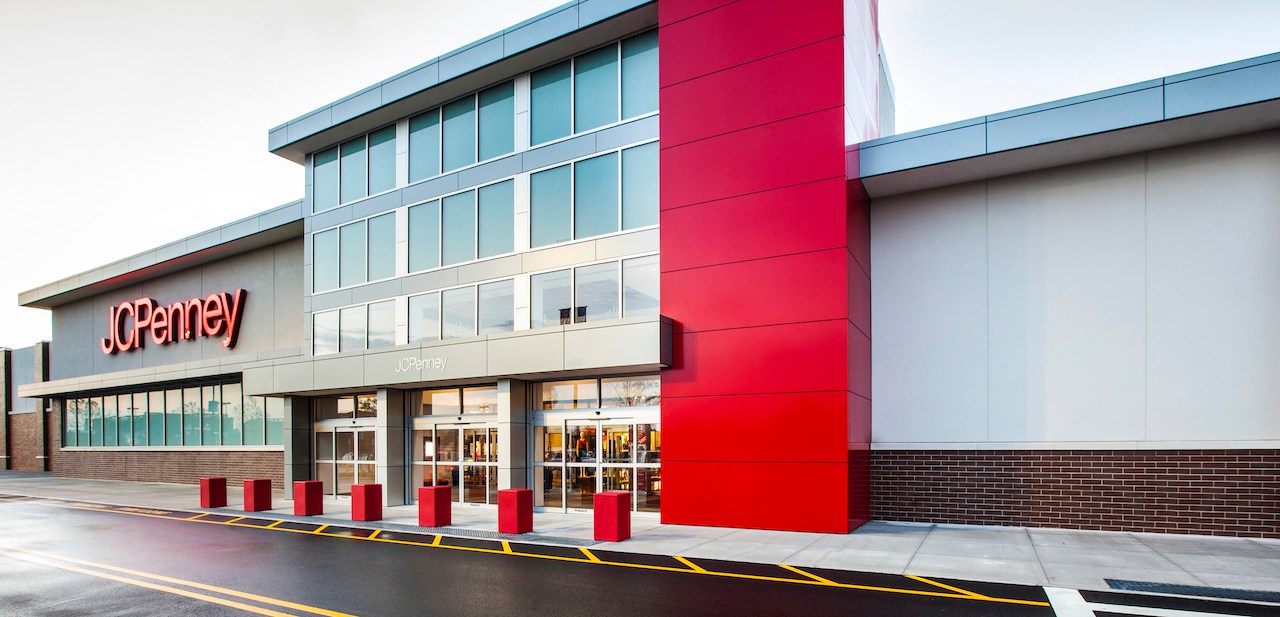 Legacy retail stores' days have always been numbered, and JCPenney's recent moves show just how dire the situation now is
The 118-year-old department store is allegedly seeking out bankruptcy financing for as much as $1 billion. This comes only a few weeks after it announced that it would skip out on a $12 million interest payment. It's one of many recent examples of the issues legacy retailers face seeing a massive acceleration.
JCPenney's problems are not new. The retailer hasn't been profitable since 2010 and faces a $3.8 billion debt load. With most stores now closed, one of its primary revenue channels has been completely shut off — meaning its already-small cash flow is only diminishing.
Put together, it's a prescient example of the problems older retailers facing coming to a head at once. Many legacy players are saddled with growing debts and relied primarily on physical locations for sales. Now that the stores are closed, cash flow problems become even more acute.
"As a result of the pandemic, JCPenney made the strategic decision to not make an interest payment due on April 15th and take advantage of the 30-day grace period to continue ongoing discussions with lenders and maximize financial flexibility," wrote Brooke Buchanan, svp of JCPenney's communications in an emailed comment. "JCPenney has been engaged in discussions with its lenders since mid-2019 to evaluate options to strengthen its balance sheet, a process that has become even more important as our stores have also closed due to the pandemic."
For JCPenney, it's wasn't only the debt and liquidity that brought it to where it is now. The store concept, as a whole, has been ailing for years, according to analysts. The retailer sold too many items that served too few customers — and utilized locations that were far too big for its own good. As a result, it was unable to keep with trends and has been slowly trudging toward the fate it's seeing now. Holiday same-store sales fell 7.5%, for example, and the retailer reported a net loss of $93 million at its fourth-quarter earnings.
According to retail consultant Steve Dennis, the problems a store like JCPenney faces can be placed on a two by two matrix. On one axis is whether or not it has a strong value proposition, on the other is whether or not the balance sheet is healthy. "If you've got a weak value proposition and weak balance sheet," said Dennis, "this is particularly problematic."
One of  JCPenney's biggest issues, said Jessica Ramirez, retail research analyst at Jane Hali & Associates, is its inventory. Department stores like it and Macy's — especially at this current juncture — face "just an excess of inventory." Without being able to sell the items in-store, and given its lackluster e-commerce presence, JCPenney is sitting on mountains of clothes. "Where does that inventory go?" she asked. "It's just piling up."
But the problem isn't just in the company's inability to move stock, but in its lack of curation and ability to appeal to consumers. "I think women's is probably their biggest problem," said Ramirez, pointing to other brands that have been able to focus on less selection and more stylish and seasonal apparel — like Nike and Lululemon. JCPenney, she went on, has to "work better with [its] manufacturer," to figure out lines that truly meet consumer demand.
For these brands, the big strategy seemed to be to cut costs and try to execute its vastness better. "They don't really have any silver bullets—just hoping for better execution and cost reduction," Forrester principal analyst Sucharita Kodali said to Modern Retail last December. But dramatic shift seen over the last few weeks has shown that these incremental steps likely aren't enough anymore.
What used to be a plus for the department store industry has now become a fatal flaw, said Dennis. Namely, that companies like JCPenney are too big and bloated to have provide a real value to consumers. For these companies, it may be impossible to be differentiated — given how the stores work; they provide huge experiences with lots of clothing options. "It's really hard to get your head around what a highly differentiated position looks like with that real estate," he said.
In the emailed statement, JCPenney's Buchanan added that the company "successfully met or exceeded guidance on all five financial objectives for 2019 and saw comparable store sales improvement in six of eight merchandise divisions in the second half of 2019 over the first half." She went on: "We remain focused on our Plan for Renewal, and look forward to when we reopen our doors."
JCPenney isn't the only retailer facing increasing heat of late. Indeed, these are the problems plaguing most of the companies inching toward bankruptcy. Neiman Marcus, for example, has a $5 billion debt load and is trying to negotiate forgiveness with its creditors. Meanwhile, Gap said it may soon have less than $750 million in cash on hand as it continues to burn through money.
For years, experts have said that many of these stores' days were numbered. "It was clear that we were going to see a protractive period contraction and consolidation in lots of parts of retail — particularly in this undifferentiated middle," said Dennis, "now that's only being advanced or accelerated."
These problems are new for these retailers — nor is the prospect of new financing or bankruptcy. These older businesses have continued to be bloated while amassing billions of dollars in debt. "Some of these guys have been saved so many times," said Ramirez, "and they are not successful businesses."