As local competition grows, Nike faces a new reality in China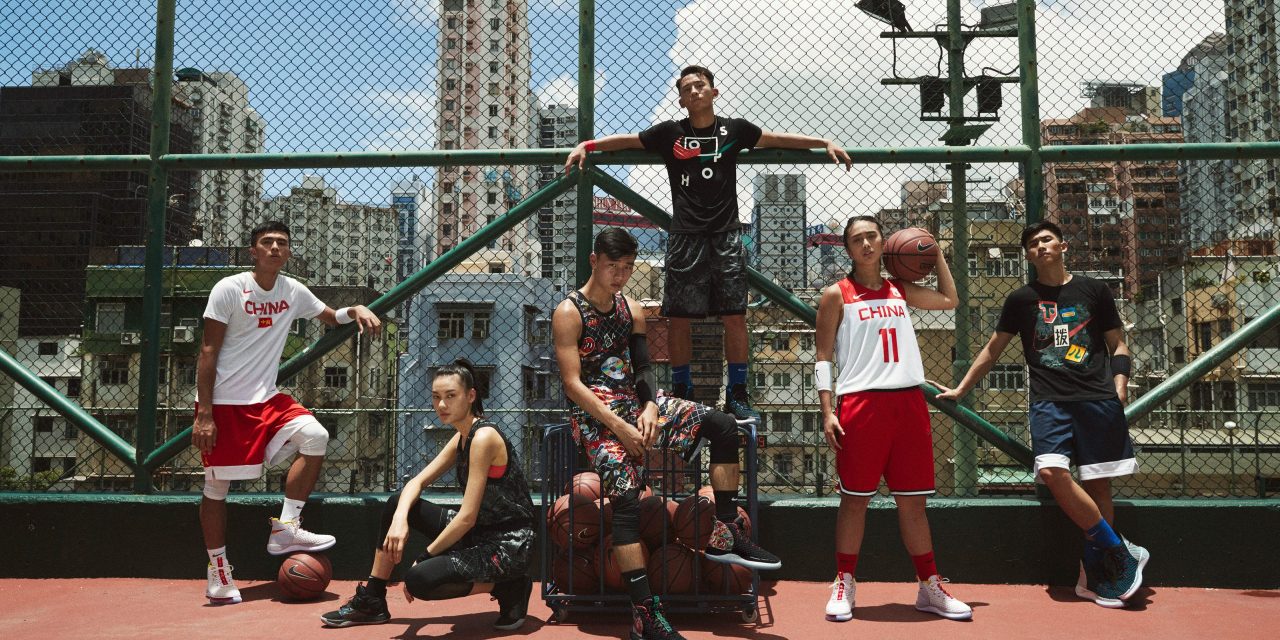 Nike
Nike is facing a formidable challenge in China from domestic rivals that will outlast its transitory supply chain hurdles.
In its recent quarter, the sportswear giant's sales in the region grew by just 1% over the previous year on a constant currency basis to $1.98 billion. Apparel, specifically, was down 9% year-over-year to $476 million. Nike blamed the sluggish growth in China on coronavirus-induced regional closures and lower foot traffic this summer.
But, the deflated numbers also highlight the difficult local trading environment for overseas brands. Several foreign fashion titans, including Nike, have been embroiled in controversy in the country in recent years. At the same time, local sportswear brands — including Anta Sports and Li-Ning — have benefited from the resulting consumer outcry by poaching influencers and ambassadors, while investing in improving their lower-cost products.
Taken together, the cultural and competitive dynamic in China puts more pressure on international companies to take a more localized and adaptive response, according to experts. Despite its urgent supply chain issues, Nike can hardly afford to ignore China. The country is poised to become the world's biggest apparel market, overtaking the U.S., by 2023, according to research firm Global Data.
Nike was an early overseas entrant into China. It began producing sneakers there in the early '80s and by the mid-'90s it was sponsoring China's new pro basketball league. Nike's hybrid retail presence now spans 7,000 owned stores and online distribution through major e-tailers like Alibaba-owned Tmall. It has also used the country as a testing ground for retail innovations like its Nike Rise store, an app and data-infused concept in Ghangzou.
But, a lot has changed in recent years. Younger Chinese shoppers are increasingly gravitating toward local brands, according to experts, because they view domestic companies as more aligned with their principles. "Chinese consumers are very unique," Sarah Xu, an APAC research specialist at analysis firm Gartner, said, adding "they are fiercely patriotic and fiercely protective of their country."
"Chinese consumers take the value of 'showing respect to my country' very seriously and make their purchasing decisions based on that," explained Xiaofeng Wang, principal analyst at Forrester. "That's one of the key reasons why Chinese consumers are moving away from foreign brands they used to love and opting for local competitors instead."
China's government has supported this trend —  known locally as Guochao, which signifies the growing interest among younger people in traditional Chinese culture and style — by launching an annual China brand day retail event in 2017.
Overseas brands have found this precarious trading environment hard to navigate. In the past few years, an increasing number of foreign companies, including luxury and fast fashion brands, have faced consumer reckonings in China over their cultural faux pas and stance on divisive ethical issues. In 2019, for instance, both Coach and Versace were lambasted by locals for allegedly defying the One-China Policy by identifying Hong Kong and Taiwan as countries on their apparel. Both companies quickly issued formal apologies.
Nike is still reeling from a consumer boycott earlier this year prompted by its statement distancing itself from materials produced in the western Xinjiang region due to forced labor concerns. The resulting backlash, which also played out over social media, further boosted local brands.
"Nike is still very much affected by the Xinjang controversy," said Xu. "Its sales are far lower than this time last year. While domestic brands are increasing their market share."
Local brands seize the moment
Anta Sports ranks third and Li-Ning fourth among China's top sportswear brands, according to market research firm Euromonitor International, behind Nike and Adidas. Both companies have poured hundreds of millions of dollars into improving their products, used aggressive marketing strategies and employed Chinese micro-influencers to fuel online engagement.
Founded in 1991, Anta Sports owns the Fila trademark in Greater China and acquired Finland's Amer Sports, the maker of Wilson tennis rackets, in 2019. The Chinese company plans to invest over $616 million in R&D over the next five years in order to create more high-end products. Like Anta, Li-Ning — founded by the eponymous Olympics gymnast in 1989 — manufactures footwear, apparel, equipment and accessories for professional athletes and general consumers.
Both companies have sponsored the Chinese Olympics team over the years: Anta at the most recent Tokyo summer games. "That was a major source of publicity and a huge point of pride for Chinese consumers," said Xu. Anta is also the official partner of the upcoming Beijing 2022 Winter Olympics, granting it an exclusive license to use the national flag on its products.
The company directly benefited from the boycott on Nike. In April, shortly after the Xinjiang controversy erupted, Anta struck a deal with Chinese singer-turned-actor Wang Yibo, a bonafide superstar and former Nike representative.
This year has seen both domestic sportswear companies continue to make gains. Anta posted a 55% increase in revenue to $3.5 billion in the first six months of the year. Li-Ning's revenue jumped 65% to $1.57 billion during the same period.
The two companies occupy the middle ground in China's sportswear sector, according to Xu. "Their apparel and sneakers are not priced as high as international brands," she said, "but they are viewed as better quality than some of their local rivals."
They also have a more diverse digital strategy compared to their international peers that includes the use of micro-influencers, Xu explained.
But, despite the recent disruption, Nike is not down and out in China. The company is still viewed as a prestige brand by local consumers who will eventually "forget the [Xinjiang] controversy and move on," Xu said. She continued: "It's best they lay low on social media and let this flow over."
Like Coach and Versace before it, Nike can bounce back by aligning itself with government-sponsored initiatives, Xu noted, like local expos, or by taking part in important cultural events, like historic commemorations. "You have to be high-profile and show you still care about Chinese consumers," she added.
Nike is in China for the long haul, management said in its recent earnings call. The company emphasizing that locals are still "strongly connected" to its "innovative" product line, which is "reinforced" by its large brick-and-mortar footprint in the country.
However, Nike's domestic rivals also have cemented their position. According to Xu, "Anta and Li-Ning are here to stay."