As malls and Walmart enter the fray, livestream shopping is becoming more mainstream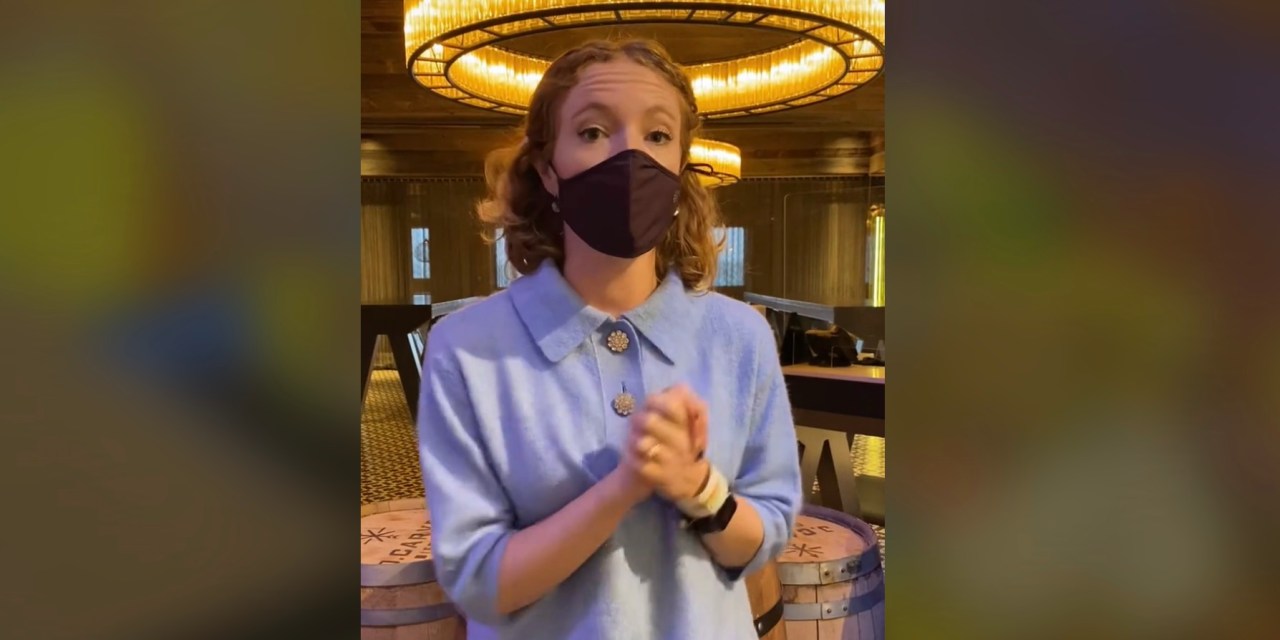 Malls are trying to livestream their way out of sagging visitor numbers — and it may mean that video shopping is about to become more common.
Since the fall, Minnesota-based Mall of America has teamed up with live-stream shopping app Popshop Live to stream products from within its network of stores. Simon Property Group — a commercial real estate company that owns over 100 malls in the U.S. — has reportedly struck a partnership with another livestream app, ShopShops. As the pandemic continues to exacerbate long-term revenue declines, these companies are hoping that livestreams will sell products without customers ever needing to enter a store.
The move might feel like a shot in the dark, but it comes as Big Tech heavy hitters embrace live-stream shopping. This fall, Facebook rolled out shoppable livestreams — first on Instagram and then on Facebook itself — and Amazon has worked to attract influencers to its long-neglected Amazon Live platform. Most recently, Walmart announced a shoppable livestream partnership with TikTok. These new entrants are setting the stage for a much bigger live-stream shopping push in 2021. After half a decade of hype, next year may be the year live-stream shopping starts to make a splash in the U.S. — and struggling malls want to be the ones to capitalize.
"I do feel that livestreaming could save retail," said Deborah Weinswig, founder and CEO of Coresight Research. She said that malls are a particularly good case study for this: "What if we have live-streamers in the mall, in each store?" she said. She imagines a reality in which dedicated hosts walk around big malls, and customers tune in during spare moments to look for new items to buy. If they see something they like, customers can pick it up curbside. A "runner," Weinswig said, might snatch the product off of a store shelf and take it to a car.
That's a slightly more ambitious vision than either the Mall of America or the Simon Property Group livestreams have attempted so far. The Mall of America approach centers on only one livestream, with a host that goes store to store; details of the Simon livestream have not been formally announced. But the model for Weinswig and for both malls is the success of similar strategies in China and Singapore. Over the summer, the Suntec City mall in Singapore hosted a live-stream festival from its Suntec+ shopping app, with more than 40 brands participating. Another Singaporean mall brand, CapitaLand, followed up with its own live-stream event a couple months later. A similar event held at China's Shanghai New World shopping mall — which attracted Dior, Adidas and LEGO as participants — brought in 130,000 viewers.
By comparison, the scale of Mall of America's livestream is miniscule. Jill Renslow, the senior VP of business development at Mall of America, said that the average livestream has about 100 concurrent viewers, though the project is still very much in its early stages.
Mall of America has a single dedicated live-stream host, but the role has sometimes switched off: Mall of America employees, including Renslow herself and the mall's VP of marketing, have hosted before, and Mall of America is looking to bring on more influencer hosts in the coming year. Fashion designer and Project Runway alum Christopher Straub hosted a recent gift guide show, and as have more local celebrities, like popular Minnesota radio hosts.
Renslow said that the mall's most unique products are the ones that tend to perform best on livestreams. She pointed to livestreams with the toy store Legacy Toys and fine jeweler Swarovski as successful examples. To be featured, sometimes the individual stores pitch Mall of America with live-stream ideas. Other times, the mall comes to those stores. The stores usually offer discounts in exchange for having their items featured.
One reason that livestream shopping stands out from traditional e-commerce, Renslow said, is that it's especially good for pushing customers to discover new products. On a traditional online store, customers often gravitate toward the same products they already know they like. But with a livestream, the host dictates what people see. "I think a key factor is being able to be exposed to brands and products that you might not usually shop," she said.
A single livestream is not going to save Mall of America, which is facing mounting property debt and, as of this May, an 85% drop in traffic. But according Renslow, live-stream shopping is not meant to replace the in-person shopping experience: it's in auxiliary that, if anything, encourages more reluctant shoppers to come back into the store. Renslow said that 75% of viewers are from out of state. "Our hope is that we can lure them in for an in-person visit," she said.
The problem, though, is the barrier to entry to actually discovering a Mall of America livestream. Popshop, despite its $100 million valuation, is still a relatively minor player in the social and e-commerce worlds — as of this summer, the app had just 3,200 daily users, according to The Information. But the entrance of much bigger players into the live-stream shopping sphere offers a viable path forward for struggling retailers.
Last week, TikTok joined the fray — with Walmart, it piloted its first ever shoppable livestream. On Walmart's TikTok page, viewers watched influencers tour their home fashion closets, host in-home runway shows or stage dance competitions — all the while showing off Walmart outfits that users could add to their carts. While it might seem like a stretch that live-stream shopping could save physical retailers, TikTok — with its 2 billion-plus users — makes a live-stream shopping push seem like less of a shot in the dark.
These big moves from platforms may end up helping the ailing malls. "I hope that livestream shopping becomes a huge factor for us," Renslow said. But as Mall of America continues to test livestreaming as a new buying platform, she said the company will do it with an eye toward bringing people back to the store. Above all, she said, "the key is to always stay focused on the guest experience and make sure we want to drive that traffic back to the physical environment."