As part of its digital refresh, Claire's is rolling out buy online, pickup in-store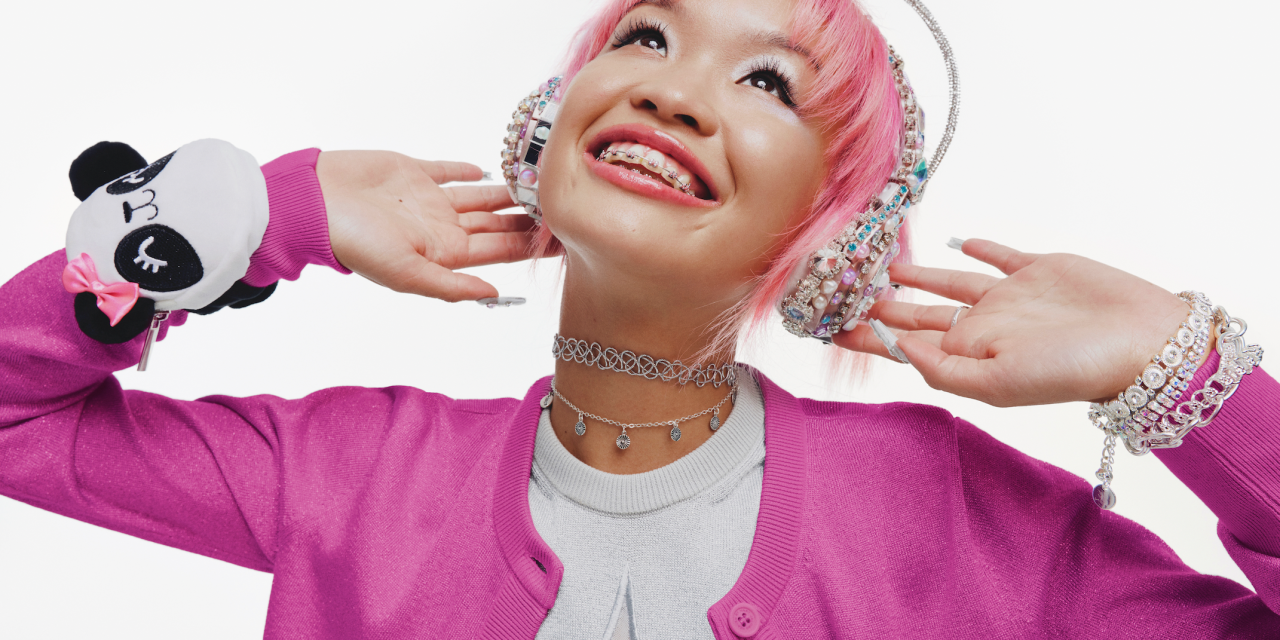 Claire's
Tween jewelry and lifestyle retailer Claire's has rolled out same-day buy online, pickup in-store services in the U.S. and U.K., and will expand the service to Ireland and France this month.
Claire's filed to go public in September over 50 years after its founding and three years after declaring bankruptcy. Though Claire's said in its S-1 that the majority of its sales still come from in-store locations in 2020, e-commerce sales increased 112% year-over-year. Meanwhile, in-store sales at its 2,300 locations suffered due to pandemic-related restrictions.
As such, the retailer has increasingly focused its efforts on e-commerce; it introduced a new subscription box service as well as revamped its website last year. Now, the retailer is looking to combine its online and offline models via same-day click-and-collect. However, analysts think the model may be more useful to parents than teens, as older shoppers have been more likely to adopt buy online, pickup in-store in general.
Jan Steck, svp of global e-commerce and digital marketing at Claire's, said the company has been increasingly investing in ways to make interactions "seamless, consistent and personalized" across platforms. "Moving to same-day BOPIS was already on our roadmap," said Steck. "But [it] became a greater priority during the pandemic."
Claire's partnered with Salesforce to build out the app for the service. Kelly Thacker, svp of product marketing at Salesforce, said the app offers personalized offers based on customers' past transaction behaviors both in-store and online. Claire's first partnered with Salesforce for a new order management system internally this year, then used Salesforce to update its BOPIS offerings. The retailer wanted to first ensure accurate order processing before rolling out the same-day BOPIS service, explained Steck.
"Previously, Claire's offered a BOPIS service, but the orders shipped from our distribution facilities and could take around three to seven days depending on the store locations," said Steck. "Now, our customers can see which products are available in their local store, and our stores are able to directly receive and process orders."
The international retailer rolled out the service in the U.S. and U.K. in November and will expand it to its Irish and French stores this month. As of July 2021, Claire's had 1,390 stores in the U.S. and 887 stores in Europe.
Traditionally, Claire's has focused its sales efforts in-store. The retailer didn't break out its e-commerce versus in-store mix in its S-1. However, while same store sales decreased 9.8% in 2020, e-commerce sales rose 112%, according to the filing. Last year, Claire's invested $15 million to update its e-commerce site.
In the first half of 2021 — the retailer's most recent reported earnings period — net sales across channels were up 93.1% compared to the same period in 2020. For its fiscal year ending January 30, 2021, Claire's revenue totaled $910.3 million. The company attributed success to both store re-openings amid loosening Covid-19 restrictions as well as strong sales from loyalty members — members accounted for half of Claire's U.S. online and offline sales.
"We will continue… our relentless focus on delivering an improved and more personalized online experience," said Steck. "We are currently testing online [piercing] appointment scheduling in Europe, which is resonating very well with our consumer, and will roll out globally [in 2022]."
Andrew Lipsman, a principal analyst at Insider Intelligence, said about 9% to 10% of all e-commerce sales come through BOPIS or click-and-collect and that the channel is growing faster than regular e-commerce. "Any retailer who's not fulfilling [click-and-collect] in some capacity is probably falling a bit behind the curve and potentially losing out on sales," said Lipsman.
However, for a discretionary retailer focused on enjoyable shopping experiences like Claire's, said Lipsman, the service may not be as relevant as in grocery or other "drudgery" shopping experiences where convenience is key.
"I don't think it's gonna make a huge difference in their sales," said Lipsman.  "[But] even if it doesn't move the needle significantly for them, there's not huge costs to do it… They probably don't have to peel off [specific] sales reps for a major operationalized effort."
Lipsman added that while the retailer may be tween-focused, Claire's BOPIS service may actually get used more by their parents. "Gen Z-ers are digital consumers and digital transactors… but at the same time, click-and-collect behavior is really dominated by adults leading households," said Lipsman. "The market for Claire's here actually could be parents picking things up for their kids or teenagers."