As Payless tries to re-open in the US, it faces an uphill battle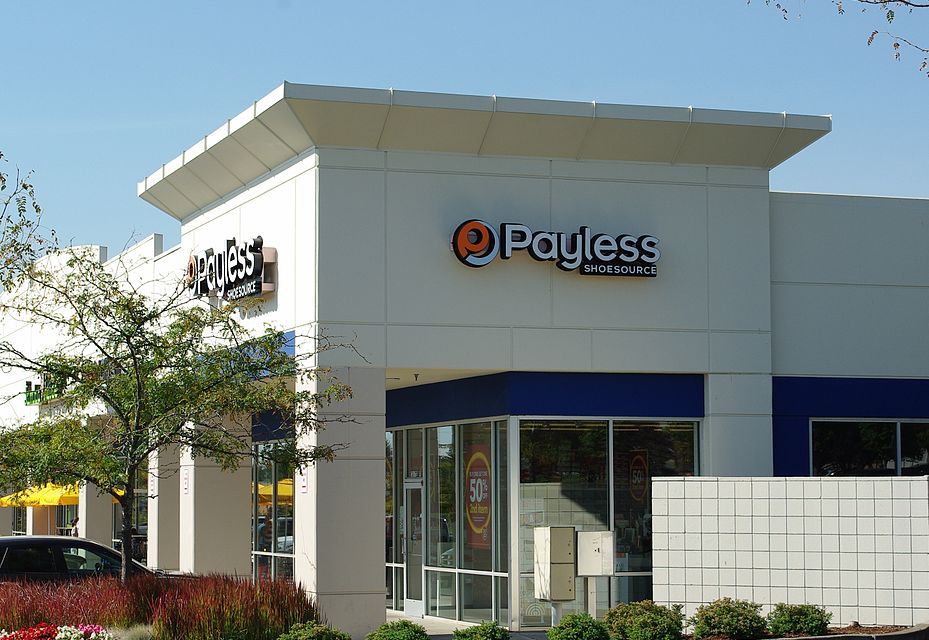 In the last three years, Payless ShoeSource has filed for bankruptcy twice. Each time, it's emerged with fewer financial obligations and a promise to rise from the ashes.
This time, it's the same.
The discount shoe retailer has finally finished its chapter 11 bankruptcy protection, 11 months after initially filing. As a result, Payless has announced a brand new executive team and plans to implement a sweeping strategy to rejuvenate the ailing brand. Payless's plans rest on its international opportunity, particularly in Latin America, as Glossy reported last week. And the brand said it also plans to re-emerge as a brand in the U.S., which it calls its biggest growth opportunity. A Payless spokesperson told Modern Retail more details on the plan will be shared in the coming weeks.
But Payless's key troubles — increasing competition, lack of differentiation and an almost non-existent digital strategy — were at the root of its problems. As it tries to become a retail leader once again, it will have to figure out new ways to approach all of these issues. If it doesn't, it risks being run into the ground for a third time.
Payless isn't unique in its problems. It's part of a group of struggling mass retailers, like Toys 'R' Us and Forever 21, who had difficulty upgrading their images and digital strategies with the 21st Century. All of these retailers have similar problems — namely, huge debt loads and a lack of brand differentiation. Payless at this current juncture presents a potential case for how a generic retail brand can try and resurrect its name and business.
How Payless got here
Payless has been in trouble for some time now. And understanding how it got to its current situation helps explain some of the obstacles ahead.
It first filed for bankruptcy in 2017, and was taken over by a group of creditors. Despite lowering its debt load by $400 million, it still had over $400 million more to pay down. 400 stores closed at the time.
The heart of Payless' strategy at the time was cost-cutting, which mostly translated into staff cuts. The company cut hundreds of jobs, reported Digiday last year, and moved headquarters in an attempt to save money. But even with those drastic cuts, things only got worse from there. Staff turnover was allegedly very high, and innovation strategies were hard to find. Many positions remained unfilled and many longterm plans were reportedly stifled because of bureaucratic holdups.
For example, a project to overhaul the company's e-commerce site was stalled despite the fact that staff had invested both time and resources into the much-heralded relaunch. Similarly, Payless tried to grow its online presence with big social media splashes — including one that involved a fake luxury store called Palessi that fooled influencers into buying from it — but a former marketing employee said Payless didn't try to figure out a way to harness any longterm ROI from the expensive marketing campaign.
Meanwhile, sales slumped. Revenue in one quarter in 2018 fell by $15 million year-over-year to $426 million, according to sources who spoke with Debtwire. As a result of being unable to juggle all the necessary elements to facilitate a reboot (while dealing with its huge debt load), Payless ultimately had to file for bankruptcy once again and close all of its 2,700 U.S. locations (Latin American stores remain open as they were not part of the bankruptcy proceedings).
The biggest problem Payless has faced over the last few years, said Beth Goldstein, executive director and analyst of accessories and footwear at NPD Group, is that it's been stuck "in this middle ground." Most stores hadn't been updated, and the retailer was being increasing squeezed by a number of mass merchants. During its fall, other shoe retailers selling name brand shoes, like DSW, became more popular, along with other off-price stores like T.J.Maxx. Payless was unable to change its store design or inventory to match these competitors, and instead did the same thing it was always known for — sell off-brand shoes.
The road ahead
Payless now finds itself in a similar situation to other nearly-dead brick and mortar retailers, like Toys 'R' Us. All of its stores remain closed, but new leadership maintains that some intrinsic value remains. "We intend to leverage Payless' existing infrastructure, which is best in class and already includes product design and development, distribution, marketing, and a strong relationship with major footwear manufacturers," said new CEO Jared Margolis to CNBC. According to the company, that likely means brand and celebrity collaborations are on the horizon, but Payless hasn't yet divulged what its precise future retail presence will look like.
The number one task at hand is to try and save the Payless brand. In its latter days, the shoe store, said Bryan Gildenberg, Kantar Consulting's chief knowledge officer, "didn't really articulate what it's proposition was." For years it was just a medium-sized store with many rows of off-brand shoes. "Trying to do a bit of everything is the easiest way to run out of cash," he said.
Indeed, much of Payless's problems has revolved around its inability to grow a shoe brand beyond being affordable. Conversely, competitors like Target have built out robust private labels that consumers turn to — and used them as a competitive advantage. "The product is going to have to be differentiated now," said Goldstein.
Payless will also have to carve out a digital strategy that will help boost both its image and margins. "Being an online shoe business is a low risk, low return proposition," said Gildenberg. "If you're Payless online, what you've got to figure out is what are you going to be famous for."
In addition to all that, Payless's in-store strategy needs an overhaul. It will have to "focus on the experience," said Goldstein, and avoid being simply a big room with many shoe shelves.
Payless said that it will be using its existing marketing prowess to help guide resurrection. That will almost certain be the most important ingredient of the puzzle. Over the next year, the company will have to figure out a way to remind U.S. consumers that not only is it still around but it has something unique to share.
"I always thought Payless had the opportunity to revamp the image and make it cool," said Goldstein. "They could really work on the image and make it more relevant."