As problems mount, sellers find fewer avenues to communicate with Amazon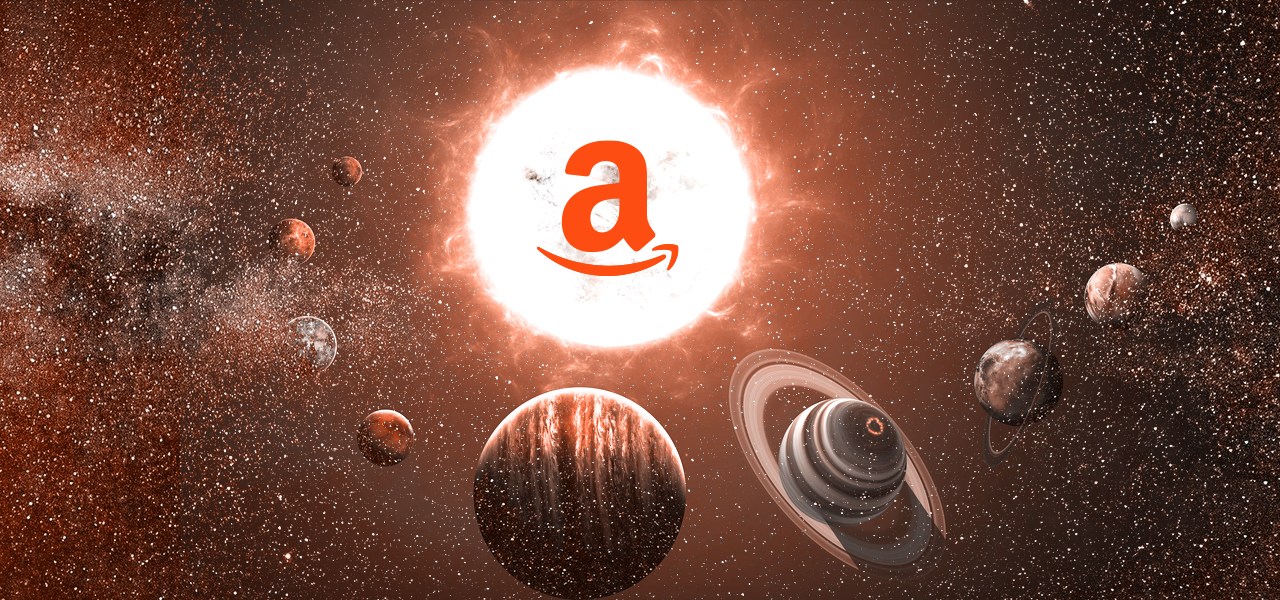 Ivy Liu
April should have been an explosive month for IQAir.
The 50-year-old company sells high end air quality products — purifiers and masks — and this kind of product is certainly top of mind for people around the world. But in March, the company received an automated message from Amazon that the company was taking part in price gouging. Listings were taken down and the company was asked to submit a plan of action to Amazon and describe how it would right the system.
IQAir has been on Amazon since 2016, said Carmen Nguyen, who runs the company's e-commerce, and has always had a consistent online strategy. "Most of our products are on the more luxury side," she said, pointing to its best selling product best selling product, a medical-grade air purifier, that sells for $899. "They've always been at that price point," she said. "We don't ever discount."
True, IQAir's products are more expensive — it sells a 10-pack of high-performing air masks for $69 — but the company says it has never raised its prices. Despite this, Amazon's proprietary script to catch bad actors kept singling out the brand. "The AI continued to flag and remove our product," said Nguyen. "There wasn't a lot of transparency as to why this was happening."
According to IQAir's North America CEO, Glory Dolphin, the company estimates that it lost out on between $2 million and $4 million in sales because the products weren't available on Amazon.
This isn't an isolated incident. As Modern Retail wrote last month, a number of brands claimed Amazon's automated safeguards falsely flagged their products. These companies had product listings — if not entire catalogs — taken down for allegedly erroneous findings. And while these brands were in the throes of trying to get their businesses back on the platform, Amazon cut off one of its most effective ways to contact it to resolve pressing issues: phone calls. This left many brands in a lurch, as they were resigned to either email or submit tickets via Seller Support, which could take weeks for a response.
The only remaining direct line left was for those who shelled out the money to a little known Seller Services feature, which gave certain brands a human representative. For those that don't pay the extra money for this feature, they found themselves losing sales because of an alleged glitch in the Amazon algorithm and with no expedient way to get the company's attention.
Nowhere to call
What was most distressing, according to IQAir, was the inability to directly contact Amazon — it says it simply couldn't get in touch with anyone. Multiple sources confirmed that Amazon turned off its phone lines for a few weeks in April. Once Amazon turned its phones back on, about a week ago, IQAir was able to verbally plead its case and get the items put back online.
All this comes while Amazon is experiencing historic demand. At its latest earnings report, the company reported $75.5 billion in revenue over its first quarter of 2020, a 26% increase from the same period the year before. Amazon made nods to its third-party sellers in the earnings report, citing sales records. But some brands helping this part of the business grow have noticed increased headaches on the Amazon platform and fewer ways to actually talk to the company.
For most of April, while IQAir was trying to figure out a way to prove to the company that it wasn't price gouging, the company had no way to talk to anyone.
"Due to government regulations and social distancing requirements related to COVID-19, phone support was intermittently unavailable," wrote an Amazon spokesperson in an emailed statement. "Sellers have always been able to contact us via email or live chat and we continue to respond to them quickly. We appreciate our sellers' patience as we comply with relevant government regulations and take steps to keep our employees safe and healthy."
Inconsistent communication
With an influx of sellers — both essential and non-essential — facing extraordinary circumstances, many found themselves unable to get any answers from the company. What's more, when they were able to talk to someone at Amazon, what the representative said versus what they would put on paper greatly differed.
This is a recurring issue for brands on Amazon. The company is known for being opaque and sharing as little information with partners as possible. According to Kiri Masters, CEO of the consultancy Bobsled Marketing, nearly all brands prefer having the ability to telephone the company in times of need. "We found the most effective way to resolve most issues was to call," said Masters.
She added that certain bigger brands are offered a more premium service, in which they pay a monthly monthly fee and have an account representative for these problems. Masters described it as a kind of "priority access." Most sellers that take part in view it as a kind of insurance; pay a few thousand dollars a month and if things get very bad have one extra direct line to the platform itself. Many sellers, however, don't pay for this Sellers Services programs — and thus found themselves without any way to contact Amazon when the phone line was disconnected.
This points to a bigger problems sellers face: inconsistency of rules and lack of openness. Dolphin, for example, said she found other third-party sellers that used Amazon's fulfillment services that were selling IQAir's products at an inflated price (IQAir opts to fulfill its own products). The CEO said she searched for her own products on the platform, found an FBA seller offering a purifier at a higher price-point than what she sells and purchased it. Meanwhile, IQAir's own listings were still deactivated. "It seemed to me there was a preference on the Amazon side," she said, referring to the differences between Fulfillment by Amazon and Fulfillment by Merchant.
Many brands that were dinged by the Amazon algorithm were never quite sure of what exactly the problem was — and the platform never offered a clear explanation. The allergy relief brand Curist, for example, found itself in Amazon's algorithmic crosshairs and for weeks wasn't sure what caused its product listings to be deactivated. One Amazon agency told Modern Retail that responses to inquiries from sellers used to take days — now they're more often taking weeks.
Amazon, in private, seems to be admitting that it's made some errors. "We had an agent on the phone that verbally admitted they were experiencing issues with the algorithm," said Nguyen. But when she asked for a written explanation via email, "the story was very different."
This story has been updated with a comment from Amazon.