As retailers struggle with a new reality, retail tech will likely see a big boom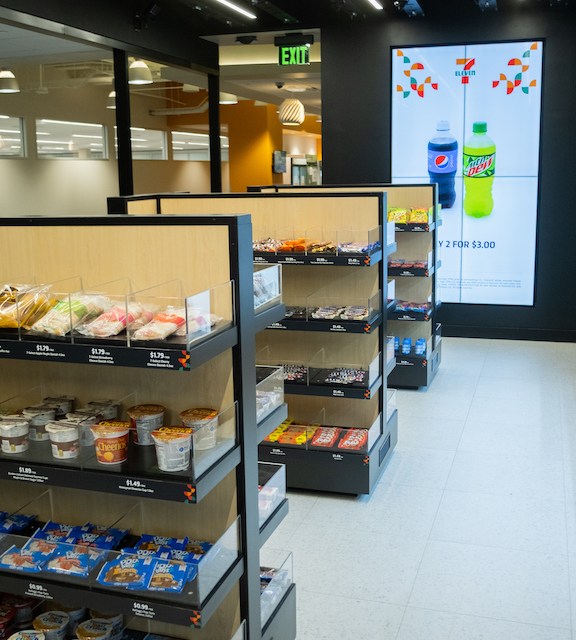 The retail landscape has shifted over a matter of weeks, and new technology providers stand to benefit down the line.
Currently, retailers are still in the throes of figuring out how to best adapt their businesses while people stay indoors due to the coronavirus. Companies that have solid e-commerce programs are in better shape than those who rely on physical locations. Similarly, businesses that sell items in the luxury space are also facing real demand issues.
After this current stage, retailers will be faced with the question of how to best strategize for the future. This will be retail tech's time to shine. Over the last few years, vendors and platform makers have tried to prove their worth to large businesses. Recently, we've seen some investment in forward-thinking tech programs. But the players that will be able to invest in this infrastructure likely will be doing so the first moment they can.
There are a few historical instances that point to a rapid change in retail technology use following catastrophic events. Jason Goldberg, Publicis's chief commerce strategy officer, pointed to the SARS outbreak and how that led to two Chinese retail giants. Namely, Alibaba and JD.com. Alibaba was big back then but not huge, and JD was a physical retailer who pivoted to online to keep business afloat. Now they are two of the biggest retail players on the continent.
With that, legacy retailers are going to be forced to adopt new technologies to better bring their products online. In the grocery space, micro-fulfillment centers — which are small zones built aside existing stores to facilitate online fulfillment — will likely see a huge boom.
Already, businesses like Walmart, Kroger, Albertsons and Amazon have been inking deals with providers in the micro-fulfillment space. "The prospects for those micro-fulfillment centers were already good," said Goldberg, "this dramatically accelerates that."
Similarly, businesses are already looking for ways to better optimize their e-commerce businesses. "The technologies we're going to chase right now are those that give you flexibility in ordering and fulfilling," said Gene Bornac svp of consultancy enVista's retail practice. They include order management systems and e-commerce optimization solutions.
The other big area that will likely be disrupted is inventory management. Retailers, said Bornac, "still don't have a really good handle on where demand is really going to come from." Anomalous situations — like a viral pandemic causing shortages of toilet paper — are certainly hard to predict. With that, he went on, "there will be a lot more conversation about artificial intelligence and machine learning as it applies to assortment, allocation and forecasts."
Up until now, much of the highly anticipated retail tech has focused on frictionless technology. A number of stores have implemented cashier-less programs, with Amazon paving the way through its Go program. That might not be so much of a focus anymore, as other technology implementations may trump it.
Overnight, consumer behaviors have shifted. They are buying things online, and either having them delivered to their doors or available for quick pick-up. "I feel like more drive-through retail services are likely to emerge soon," said Goldberg. Additionally, curbside pick-up facilitation technology will also probably be of interest to stores, as will contactless payments.
The sad truth is that some retailers may not live through the situation. Others may stay afloat, but not have much cash on hand. Those likely won't be able to invest in expensive new technology but try and figure out how to retool the system they already have. All the same, said Bornac, the emphases will probably be similar. "I do think the change in retail we'll see is more flexible fulfillment," he said.
The tying bind is that people en masse are shopping differently, and the retailers are going to need to build out programs to complement that. "When people are trying digital grocery," said Goldberg, "in general, that behavior is likely to stick more than before."