As the e-commerce boom subsides, Etsy's growth is slowing down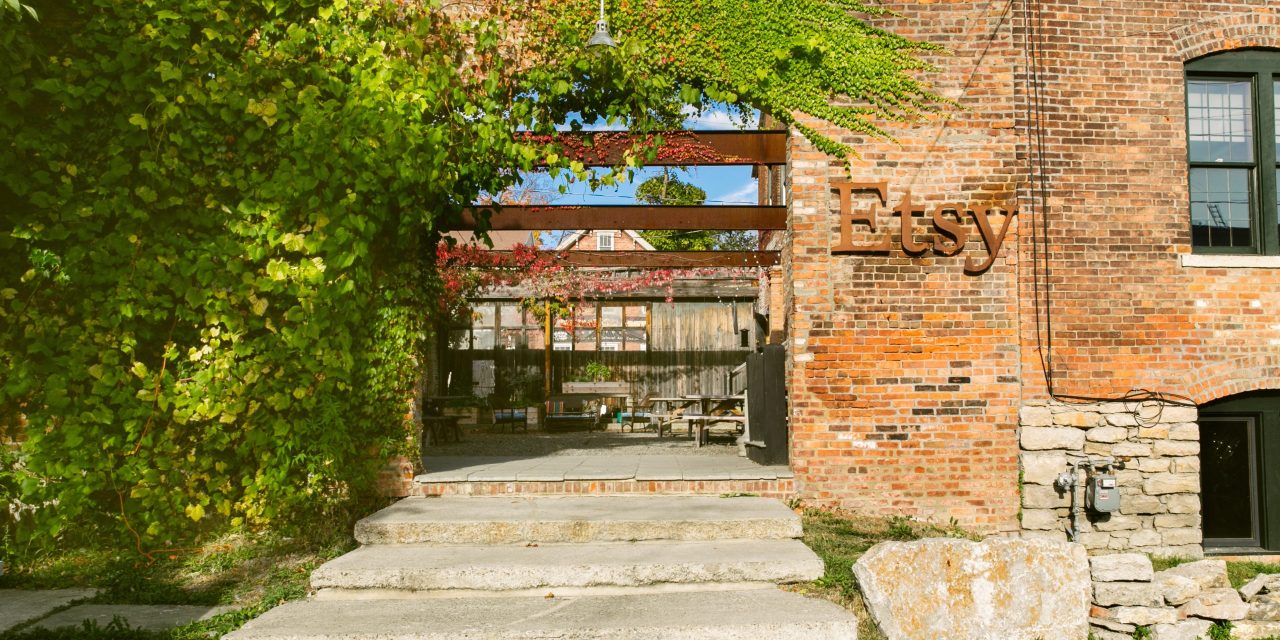 Etsy
Etsy's pandemic-induced sales growth appears to be coming to an end.
The company's net income came in at $86.1 million, down 40.1% compared to a year ago. Furthermore, Etsy sales increased by a lesser-than-expected rate, jumping about 5.2% year-over-year. This marked the first time the company grew by just a single-digit rate during the pandemic. By contrast, during April 2020 alone Etsy's marketplace grew 79% year-over-year, thanks to millions in revenue from fabric mask sales; For its full fiscal 2020 year, Etsy's year-over-year revenue jumped 111%, to $1.7 billion.
"Despite continued uncertainty and macroeconomic headwinds, Etsy continues to rise to the occasion to deliver solid results that show us maintaining most of the gains reported during the extremely strong year-ago period," CEO Josh Silverman said on Wednesday's earnings conference call. The slowing demand for Etsy's marketplace goods is the latest example of e-commerce's deceleration, especially as more people return to stores.
Indeed, Etsy chief financial officer Rachel Glaser noted on the earnings call that "consumers have less disposable income and many more places to spend it." She added that this trend "creates a short-term headwind for sales" for the e-commerce platform.
The slow sales also come after a tumultuous period for Etsy, with outspoken sellers voicing their frustrations with the company's increasing transaction fees and pressure for store owners to advertise. However, according to the company, "less than 1% of sellers" placed their stores on vacation mode during April's month-long strike. Etsy has since gone ahead with its planned 30% increase of its seller transaction fee. "Active listings dipped less than 1% during that week and returned to the prior level when the week was over," Etsy management noted in the earnings report. 
Ygal Arounian, analyst at Wedbush, wrote in a note that Etsy saw a "limited seller impact from take rate increase," referring to striking sellers looking to move platforms. 
"Management noted that it didn't see a notable impact to seller churn stemming from the rate increase despite some noise from a small subset of sellers," Arounian wrote. The negative feedback was less than other price increases and many sellers were positive on the impacts to the platform.
Still, there is "no escaping" the overall drop in demand for online shopping among marketplaces, Arounian said. Cost of living increase and the war in Ukraine are just two of the factors weighing on consumers at the moment, he noted. Other players that reported less-than-stellar results this past week include Amazon, Shopify and eBay. Amazon, for example, last week reported a 7% increase in year-over-year revenue; The rate was the company's slowest since 2015.
"[Etsy] management noted that the deceleration Etsy started to experience in February worsened throughout the quarter and continued into April," Arounian said. Moreover, April in particular had a big hump to climb compared to 2021 – when many Americans received their last government stimulus checks. 
Jonah Ellin, chief product officer at retail analytics firm 1010data, said that like other e-commerce players, Etsy is struggling to perform against 2020 and 2021 comps. There are several factors contributing to this, Ellin explained. With more people returning to in-person shopping in recent months — combined with economic uncertainty, inflation and rising interest rates — shoppers are tapering their online shopping.  
"They [Etsy] have a great amount of traffic and are growing assortment across the marketplace," Ellin explained. However, as Etsy's expansion beyond artisan sellers shows, larger assortment does not always lead to more conversions, Ellin said – often due to shoppers' confusion over shipping options and different sellers'  pricing differences. 
Etsy has some challenges as it tries to grow within the competitive e-commerce field, continued Ellin. "Personalization may be the key for Etsy to drive traffic," he added — which entails continuing to offer customers unique assortments on a streamlined marketplace. 
For the rest of 2022, Etsy said it plans "to engage and retain the millions of buyers who found Etsy for the first time or found us again over the last two years," according to its earnings release. The company said it will continue to integrate its most recent acquisitions, marketplaces Depop and Elo7 into the parent company. In the U.S., Etsy said it will continue to improve buyers' search and discovery tools "by applying personalization to in-session browser data."
​​Strong traffic flow is indeed one of the company's bright spots in 2022.
This past quarter, Etsy did add seven million new buyers year-over-year and had five million buyers reactivate their accounts. But this still meant that "net buyers were still down one million sequentially" compared to the previous quarter, Arounian wrote. "That said, Etsy still has roughly double the amount of buyers it had pre-Covid even a year after the big Covid gains." 
Next, the key focus for Etsy is to continue to improve its platform capabilities, "and focus on marketing to reactive buyers and improve frequency," Arounian said.