As used car sales soar, auto upkeep businesses are booming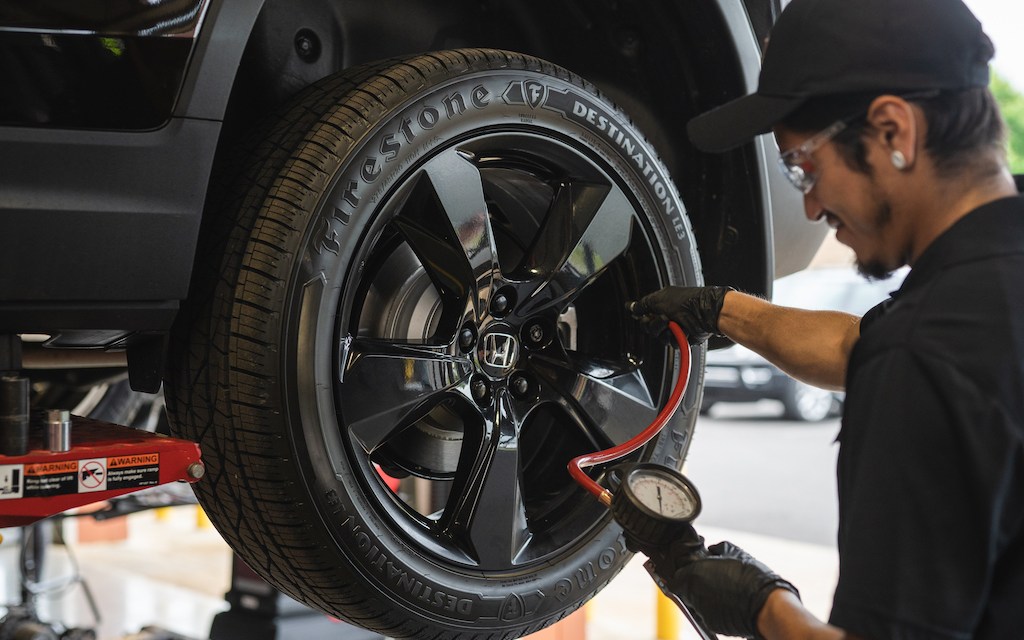 Image via Bridgestone
Car washes and maintenance centers are benefiting from rising car sales.
Following the initial lockdowns last year, car washes and maintenance have experienced a resurgence in visits. There are several forces that helped this sector's growth. As the pandemic has gone on, so has the migration to the suburbs and consumers' interest in car buying. 
The ongoing vehicle shortage and inflation has led to a surge in car pricing, prompting more consumers to look to pre-owned models. While new car prices jumped 5% between 2019 and 2020, used car prices spiked by 45%. And now, according to J.D. Power, the average price for a used car in America has passed $25,000 for the first time ever — up by $2,800 from a year ago. All together, these factors have led to more people investing in vehicle upkeep and benefitted service centers. In turn, used car sales have been heating up. According to Carvana's latest earnings, it recorded $3.3 billion in sales, beating the original $2.5 billion projections.
Thi Le, senior analyst at IBISWorld, said that in recent years, the influx of new and energy-efficient cars has helped customers save on maintenance costs. This resulted in maintenance centers experiencing a decline in demand, prompting businesses to introduce programs like subscription plans or reward programs to lock customers in, said Le. But, the recent growth in the pre-owned and used cars market is helping to revitalize this segment.
"This is because used cars require more frequent maintenance," said Le. Following a decline between 2016 and 2021, the U.S. auto body industry's revenue is set to increase at a 2.9% rate annually by 2026, per IBISWorld.
But it's not just repair shops — one facet of car maintenance that is seeing a boom is car washes. Mister Car Wash, which went public in June, is the biggest car wash chain in the country — having just opened its 350th location across 21 states. In 2020 Mister Car Wash reported $60.4 million in profit and $574.9 million in revenue, up from $920,000 and $629.5 million in 2019, respectively. So far this year, Mister Car Wash's net revenue rose 93% during the second quarter year-over-year, with the company projecting high single digit revenue growth in 2022. 
Car washes in general have gotten more popular among U.S. consumers. According to a June report by the U.S. Census Bureau, as of 2019 there were 16,976 Car Washes with paid employees in the country, up 6.8% from 2015.
"The car wash industry is highly fragmented, so developing a national brand has helped us stand out," said Jill Adams, vp of marketing at Mister Carwash. Other differentials include the brand's modern buildings and consistent service, Adams explained. This also requires having a robust regional infrastructure. "For this, we rely on our vast retail staff, including regional managers and a network of directors of operations," Adams said.
The company has been trying to grow consistent revenue drivers to further boost its business. Mister Car Wash's subscription service, Unlimited Wash Club, recently surpassed 1.5 million members. The program makes up the bulk of the company's businesses, and has particularly been popular among young car owners, said Adams. 
Mister Car Wash is set to open a total of 16 to 18 locations this year, of which it's already opened eight. The company had opened 15 locations in 2020. Mister Car Wash has historically expanded its footprint via car wash acquisitions, Adams explained. "In 2017, the company began its own build-out program, "so now it's about balancing the two methods," said Adams.
Overall, the auto maintenance industry has benefited from the ongoing increase in ownership. During the second quarter of 2021, Driven Brands — the parent company of Take 5 Oil Change and Meineke Car Care Centers — reported a revenue of $374.8 million, a 123% year-over-year increase. And in August, the Goodyear Tire and Rubber Company said its tire replacement business was rebounding following closures, thanks to higher unit sales through its Walmart Auto Care Center partnership. This segment of the business was up 8.6 million units during the second quarter of 2021, according to Goodyear.
Vehicle servicing center Bridgestone — the parent company of Firestone Tire and Rubber Company — has opened 28 new stores in 16 states since the beginning of 2021. It plans to open another 27 by the year's end. Robert Johnson, vp of stores at Bridgestone Retail Operations, told Modern Retail that the pandemic impacted both the business' sales "and the way we service customers across our retail network." Despite the overall number of miles driven by consumers decreasing at the start of the pandemic, Bridgestone's fleet partners delivered more goods than ever before last year. "And in 2021, we've seen an uptick in service needs as people get back on the road traveling and commuting," said Johnson.
The pandemic also added new services to respond to both the pandemic and increased demand. For example, Bridgestone added contact-free, safer services, giving consumers the option to limit their in-person interaction when visiting stores. In addition to the company's new brick and mortar locations, it also launched Firestone Direct, which brings many of the services available at its store locations directly to the customer's door. The service is currently available in several southeastern markets, including Nashville and Atlanta, with plans to expand it later this year and into 2022.
Like most retailers, staffing is a key challenge for Bridgestone Retail Operations, said Johnson. "We're currently focused on a significant recruitment effort and retention strategies to ensure our stores are well staffed." 
This increased demand is also being driven by the low supply in the new and the used car market, Johnson explained. "Consumers are holding on to their vehicles longer, and they want to proactively maintain them so they remain in good shape," he said.