Bacardi is releasing a record number of new products in anticipation of the 'Roaring '20s'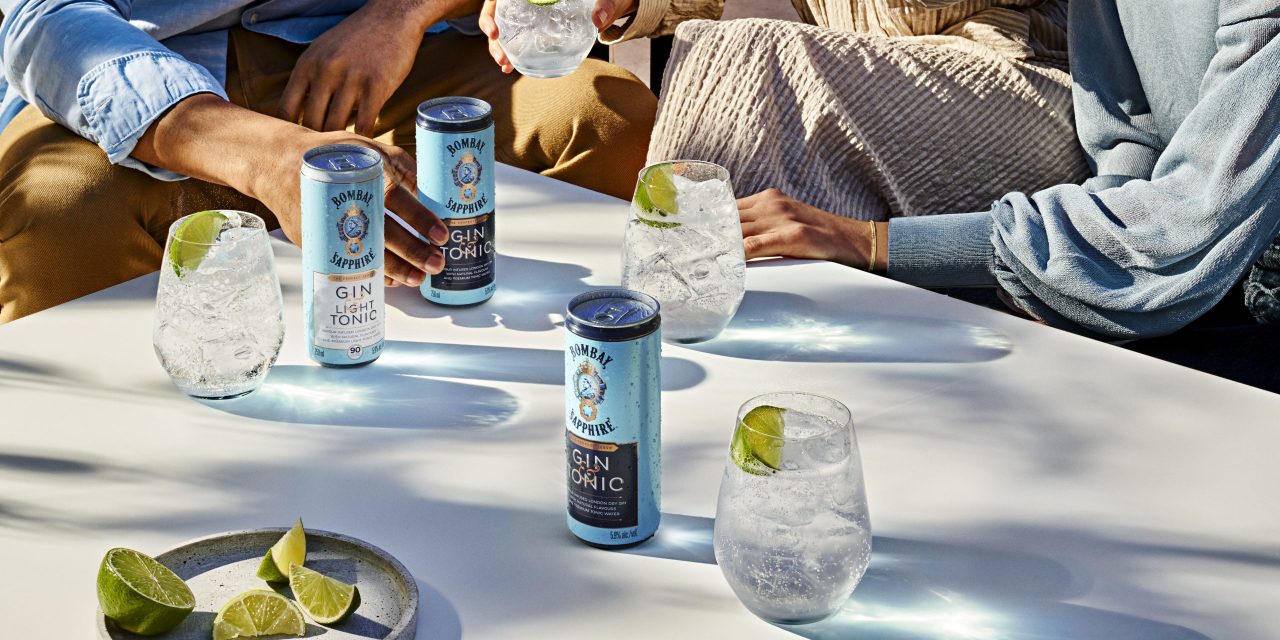 Courtesy of Bacardi Limited
In a bid to ride the post-pandemic sales boom, Bacardi North America is launching a record amount of new products this year.
The privately-held parent company behind brands like Bacardi Rum and Patron is set to launch over 40 new products this year, which a brand spokesperson said is the most launched in a single year in the company's 159-year history. Many of the launches have been and will be in trending subcategories like ready-to-drink (RTD) and low-alcohol-by-volume (low-ABV). In the beginning of 2021 alone, Bacardi has tripled and quadrupled respectively its RTD and low-ABV product launches, compared to the full year of 2020.
Pete Carr, president of Bacardi North America, told Modern Retail that Bacardi is investing heavily in new products in anticipation of the fact that "people have been pent up, they're excited to go out, they're excited to see friends… I think this is going to be big, it's going to be like the 'Roaring '20s.'"
This year, Bacardi plans to shift some of some of the money it spent on e-commerce and virtual events last year, back to upcoming in-person events where the company's spirits have been or will be featured, like the South Beach Food and Wine Festival. Music festivals like Bonnaroo and Governors' Ball will also be an area of focus.
At these events, Bacardi will be featuring some of its new products. One area of focus is RTDs, an area in which the alcohol-delivery-behemoth Drizly saw a 416% increase in sales year-over-year in 2020. Bacardi has launched four new RTD lines in 2021 thus far, including a play on a classic G&T with its "Bombay and Tonic."
"Everyone is coming out with a can," said Carr. "It's a sustainable format versus glass, it's convenient, it's portable, you can get a ready-made spirit-based cocktail… and you are getting a solid well-made cocktail that you can drink at any time. We saw ready-to-serve drinks up over 100%, it was one of the top three categories."
The brand prefers to call the category "premium prepared cocktails" and Carr recognized that there is consumer shift in perception in ideas of the quality of pre-made drinks. "We want to make sure people get that same quality whether it be in a can or be in a bottle or making it at home," Carr said.
The brand has also invested in low-ABV drinks, releasing two in 2021 thus far, including Grey Goose Essences, a zero carb, low-ABV, fruit-infused vodka. Carr said this was "the biggest investment in Grey Goose since launch." This is something Carr believes will appeal to a newly-of-age Gen Z and millennial drinker.
"That Gen Z and millennial [consumer] is looking for a healthier lifestyle," said Carr. "They still want to go out, they still want to have fun, but more importantly they want a lower-proof item."
A brand spokesperson declined to share 2020 revenue numbers, but said that Bacardi saw growth in the American market last year thanks to "powerful plays to e-commerce." Carr said that Bacardi "probably spent more in the first month of the pandemic than [he] thought [he] would spend in the next three years" on e-commerce and digital. While brand-owned efforts were a part of this digital investment, Carr cited that strategic partnerships with third-party e-commerce platforms like ReserveBar were also important for Bacardi.
"It was mainly about… how do we partner with specific accounts to run certain promos," said Carr.
One of the company's successful digital partnerships was with the spirits membership club and masterclass platform, Flaviar. Bacardi's Wes Henderson, the co-founder of the company's Angel's Envy Bourbon, did a live tasting event that Bacardi promoted in email, Facebook and YouTube. Within a day, sales of Angel's Envy went up 22%.
In 2020 alcohol was one of the many industries that experienced a huge shift to online sales, with, e-commerce alcohol sales were $5.6 billion, up 87% from 2019, according to alcohol research firm IWSR.
As such, many of the acquisitions and investments that took place in the alcohol space in 2020 focused on increasing e-commerce and delivery capabilities. "The last year for the broader adult beverage category was huge," said Keith Anderson, svp of insights at e-commerce analytics firm Profitero, citing Uber's acquisition of Drizly, as well as GoPuff's acquisition of BevMo.
Though Bacardi is excited for the return of more event sales, Carr believes the brand's investment in e-commerce will continue to see returns. "I believe we'll see a shift downwards because people are going to want to go to the stores…but then at the same time it's not going to go away," said Carr. "People, once they realize the convenience that is there, they are going to take advantage of it."
Still, given the fact that people have been craving the return of in-person events, Bacardi plans to emphasize moments of reconnection in its marketing this year, more so than its delivery and e-commerce capabilities.
"This is going to be, in my opinion, the summer of all summers," said Carr.