Bed Bath & Beyond CEO exits as sales decline 25%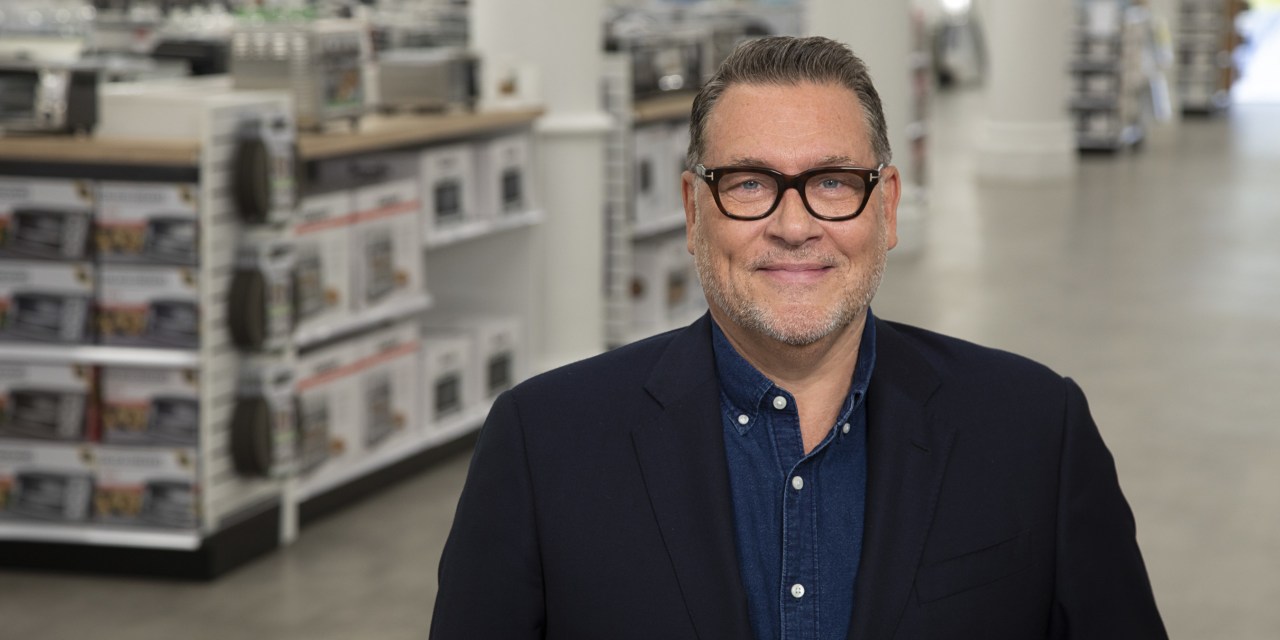 Bed Bath & Beyond
Bed Bath & Beyond CEO Mark Tritton has stepped down from his role at the company, marking the end of a three-year turnaround effort that failed to achieve the desired results. 
Sue Gove, an independent director on the Bed Bath & Beyond's board and chair of the board's Strategy Committee, has been appointed as the interim CEO. Additionally, Mara Sirhal, Bed Bath & Beyond's senior vice president and general manager for Harmon, was also named chief merchandising officer. Also on Wednesday, the company reported during its first-quarter earnings that net sales declined 25% year-over-year, to around $1.5 billion.  
Tritton joined Bed Bath & Beyond back in 2019 and has since led the company's transformation plan, which includes launching at least eight private label brands and remodeling stores. With Tritton's experience as the chief merchandising officer at Target, experts said they expected Bed Bath & Beyond to follow a similar growth strategy as Target, but this strategy did not appear to be resilient to supply chain issues among other headwinds. Bed Bath & Beyond said the recent leadership shuffle was made to focus on "reversing recent results, addressing supply chain and inventory, and strengthening its balance sheet." 
"Our results are not up to our expectations, nor are they reflective of our potential," Gove said during a call with investors and analysts. "Like many of our retail peers, Bed Bath and Beyond is facing a difficult macro environment. However, even during these periods of industry-wide challenge our shareholders, associates, customers and partners all expect more from us." Gove also said the company is dedicating its resources to producing immediate results. But Bed Bath & Beyond's loss ballooned during the first quarter to $358 million, compared to a $51 million loss last year, leaving it with less cash to execute a turnaround.
Comparable sales for the Bed Bath & Beyond banner dropped 27% due to consumer spending shifting away from the home category. For the company's Buy Buy Baby banner, which focuses on baby gear, comparable sales were down mid-single digits. Its adjusted gross margin has a negative 840 basis point impact from costs related to inventory markdown reserves and supply chain fees. 
During the call, executives said some of its inventory issues also partly stem from its private-label assortment. Merchandise from private label brands often had longer lead times than say a national brand. Executives said that while private labels are an essential part of the company's strategy, "it needs to be adjusted."
Seth Basham, managing director of hardlines retail, equity research at Wedbush, said that Bed Bath & Beyond's merchandising strategy had not been the right fit for the company because it required a more robust inventory and supply chain system. 
"Initially, we were pretty excited about [Tritton's] arrival and the potential for a turnaround," Basham said. "This strategy appeared good on paper, but I think it was sequenced wrong and executed poorly."
Bed Bath & Beyond's results weren't always gloomy. Around the same time last year, it seemed that the company's strategy was bearing fruit with net sales for the quarter growing 49% year-over-year to almost $2 billion and comp sales growing 86% from 2020 figures. 
The company released a slew of private-label brands in different categories last year, including contemporary home decor brand Studio 3B, home brand Wild Sage and organization brand Squared Away. Bed Bath & Beyond has also redesigned some of its stores, including its flagship location in New York City. In November, the company also launched a digital marketplace to compete with retailers like Walmart and Amazon.
Then came supply chain constraints. In the third quarter, supply chain bottlenecks cost the company around $100 million, and in the fourth quarter, Bed Bath & Beyond took a roughly $175 million hit from lost sales due to out-of-stocks.  
"Depending on the decisions they make in the coming months we'll have a different indication of what their future strategy is," said Ethan Chernofsky, vice president of marketing. at Placer.ai. "If they bring in someone different with a totally different focus, that might indicate some shifts. I think there's just a lot up in the air right now."
Other retailers are also making leadership changes recently. In May, Kohl's announced that its chief marketing officer and chief merchandising officer are both leaving the company as it pursues a potential sale. Old Navy's President and CEO Nancy Green had also left her role in the company in April.
Bed Bath & Beyond's Buy Buy Baby banner is also gaining interest from potential acquirers, including private-equity firm Cerberus Capital Management and special-purpose acquisition company Tailwind Acquisition, according to a report from The Wall Street Journal. During the recent earnings call, executives said the company is still assessing options for its Buy Buy Baby banner. 
Executives said they expect its negative comp sales to "improve sequentially" during the second half of the fiscal year. The company said it is looking to hold a vendor day soon and its new chief merchandising officer is currently evaluating its assortment.
"The big challenge, first, is convincing the vendor community that the company is going to survive and then has adequate capital [and] adequate liquidity to continue paying for merchandise," Wedbush's Basham said. "Two, it's really getting that customer to come back to Bed Bath & Beyond, and that's going to be driven by some of the marketing changes and then some of the assortment changes more than anything else at this stage."