Bic launched a new razor brand exclusively on Amazon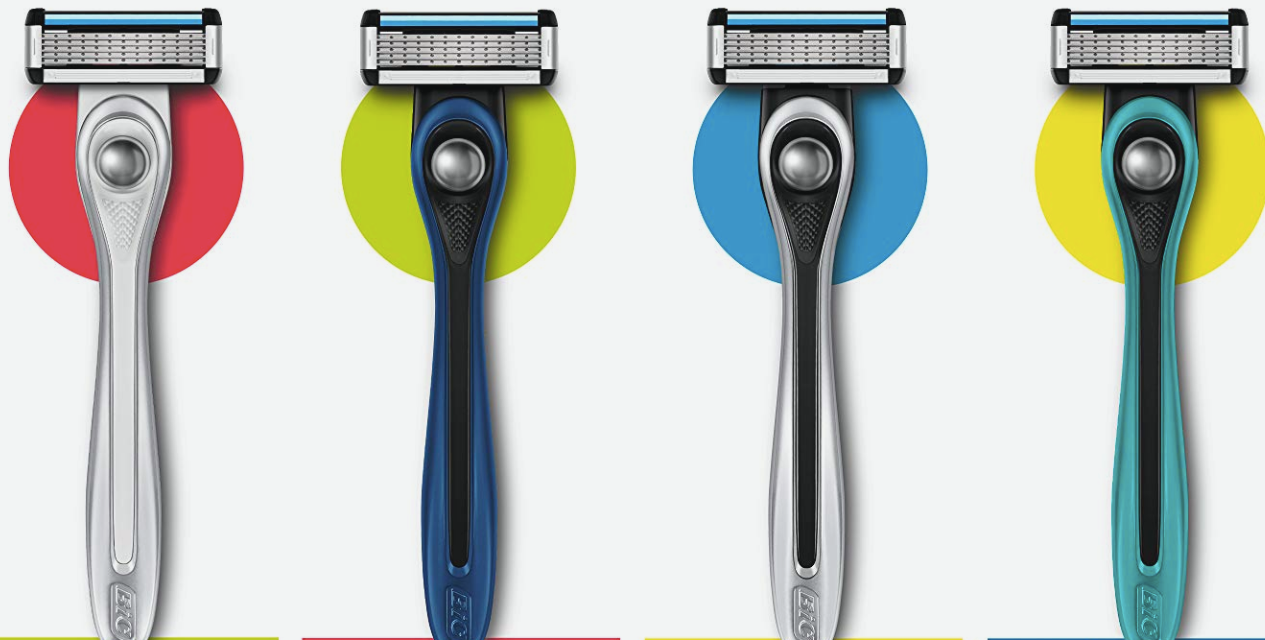 Bic is the latest brand to team up with Amazon for an exclusive product launch.
Live today, Made For You is a razor brand for men and women made by Bic and selling exclusively on Amazon. The line launched with one razor, an $8.99 gender-neutral version in four colors, with three options for refillable razors in four, eight and twelve packs. The pricing is in line with direct-to-consumer brands like Harry's and Billie, which sell razor starter packs for $9 and refills for between $9 and $10 for a four-pack. Made For You razor four-packs sell for $9.99. Bic's other razors, which are separated into men's and women's versions, are cheaper on Amazon, where they sell for $5.49 for a new razor handle and four cartridge replacements, while packs of disposable razors sell for between $6 and $9.
The refills are part of Amazon's Subscribe & Save program, which lets customers set a recurring order on a monthly schedule, with deliveries every one to six months. Through that model, customers end up saving between 5 and 15% per order. All of the Made For You products are also eligible for free one-day shipping for Prime members.
"Amazon's subscription offering through Subscribe & Save is most appealing for the brands that have to compete with that digital brand. It's an easy, frictionless way for incumbent brands to compete against new programs," said Jason Goldberg, chief commerce strategy officer at Publicis.
As subscription razor companies have flooded the DTC market, Bic is using Amazon's platform and existing operations — fulfillment, fast delivery, an existing membership base with Prime — to compete.
As part of Amazon's exclusive brands program, Bic also got access to Vine reviews pre-launch. Vine reviewers are active Amazon reviewers recruited by the company to review products in exchange for receiving them for free. Made For You products have 30 reviews each, and all are tagged as Vine reviews. Vine is open for all first-party Amazon vendors to utilize, but they have to pay to get products in front of customers, and it costs $60 per product listing for a maximum of five reviews.
Bic joins companies like Merisant, the parent company of Equal sweetener, GNC, Starter leggings and mattress brand Tuft & Needle in an exclusive partnership with Amazon, in which the brands and manufacturers develop products to sell solely on Amazon, and then reap the benefits of being in Amazon's "Our Brands" umbrella. That includes favored promotion around events like Prime Day and other holidays and more built-in marketing and advertising on the platform, Vine reviews and insights from Amazon around product development.
As Amazon shifts smaller sellers to its third-party marketplace, its first-party marketplace is increasingly being reserved for household name brands like Nike and Dyson, Amazon private-label brands and Amazon exclusive brands. After a period of pumping out new private labels, Amazon has shifted focus to exclusive brands, because the brand partners do the heavy lifting of product development and manufacturing — areas they're accustomed to working in, but Amazon's not.
"Amazon's switched gears to focus on exclusives, which makes a lot of sense," said Oweisi Khazi, senior principal of Amazon Intelligence at Gartner L2. "It's a win-win situation: Amazon has the ability to own and work with brands that will take on the cost of R&D, manufacturing and sourcing, while getting brands exclusive to Amazon traction."
—
Sign up for the Modern Retail Briefing to get retail news, analysis and insight delivered to your inbox every morning.