Big-box retailers are betting on new brands to drive back-to-school sales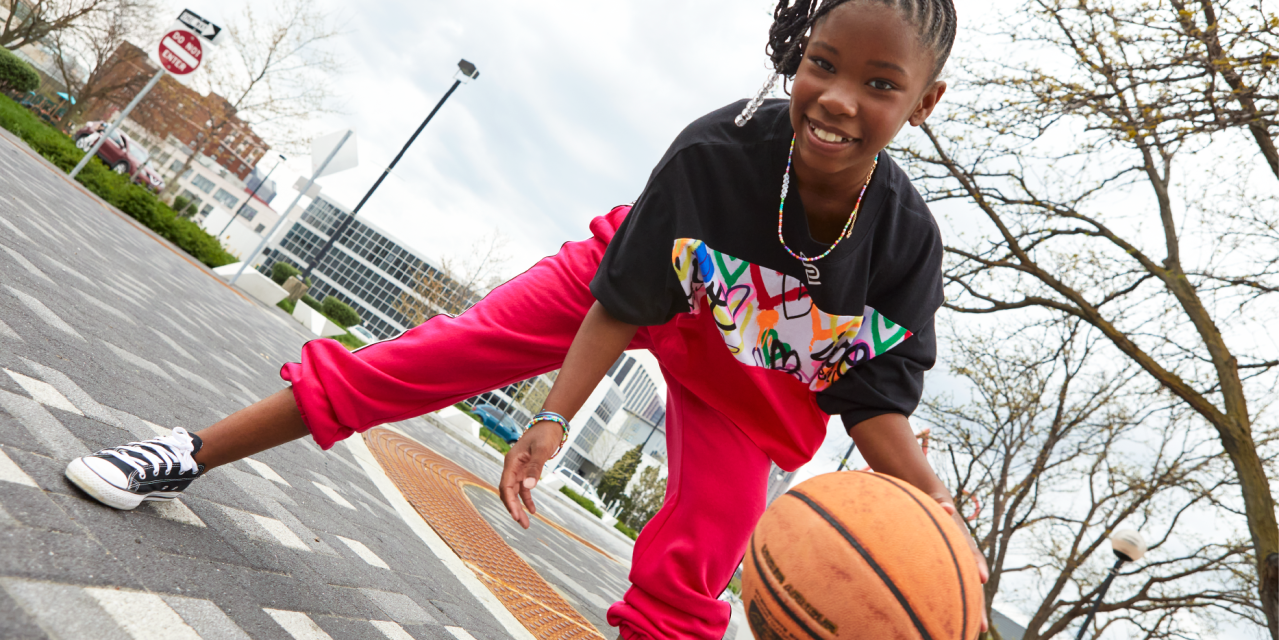 Walmart
To capture the post-pandemic spending boom during back-to-school season, large retailers are investing in new brands.
This year, back-to-school spending is expected to grow 16% year-over-year up to $32.5 billion dollars, according to a recent report by consulting and research firm Deloitte. According to the report, 40% of parents expect to spend more on back to school than last year as their children start to resume in-person learning. To draw in school-aged customers, big-box retailers this year are looking to strike more partnerships with brands that are popular amongst teens and tweens. They're also launching more private label brands that incorporate popular apparel trends such as athleisure, and are more inclusive.
Last week, Walmart announced that it would be carrying the tween clothing brand Justice, at 2,400 Walmart stores and online. Justice – formerly Limited Too – was founded in 1987, went bankrupt and shut down its retail stores in July 2020. It was then acquired by Bluestar Alliance in November 2020 and relaunched its online sales in April 2021. The new partnership with Walmart is now the brand's sole brick-and-mortar play.
"It's the same designs and quality girls know and love, now more accessible than ever," Denise Incandela, evp of apparel and private brands at Walmart U.S. in a blog post about the partnership.
While Walmart already had a variety of pre-existing teen and tween private labels, Incandela explicitly billed the Justice partnership as a play towards a post-pandemic, "traditional back-to-school shopping experience."
Justice brings in a preexisting brand audience: at its peak, the retailer had over 600 stores tailored to tweens and has close to 870,000 tween-fashion-focused followers on Facebook. Moreover, the new brand partnership taps into athleisure clothing and accessories, a key trend in this year's back-to-school season, said Rod Sides, Deloitte's U.S. Retail leader.
"Fashion and athleisure are two of the bigger categories that folks are looking to [buy], especially as you move up the income scale," said Sides.
This week, Walmart also announced it will start carrying products Bubble — a gender-neutral skincare brand for teens — in time-for-back-to-school season. Bubble's products will be available for sale in 3,800 Walmart stores, according to Retail Dive, as well as on Walmart's website.
"Just like other age groups, tweens and teens are looking for products that reflect who they are," said Diana Marshall, evp of Hardlines at Walmart U.S. over email.
Combining these new offerings, like Bubble, with Walmart's extensive existing product assortment across categories helps consumers "to get everything they need for back to school season in one place," said Marshall.
JCPenney is also offering tweens and teens a new brand just in time for back-to-school shopping. The retailer launched inclusivity-focused, private-label Thereabouts last week.
Michelle Wlazlo, executive vice president and chief merchandising office, called the brand "our most inclusive kids brand ever" in a press release about the launch. The line features sizes 2T to 22, easy-access openings and adaptive features for children with disabilities, and no tags and sensory-friendly fabrics and seams.
A JCPenney spokesperson told Modern Retail that Gen Z is an "activist generation" and that brands catering to them, in back to school or otherwise, should align with their beliefs in diversity across sizes and abilities. The spokesperson added that the line appeals to kids and parents alike, with kid-focused trends and parent-focused low prices. None of the new lines' SKUs are more than $40 and most are less than $20.
A variety of back-to-school promotions
Beyond new private label brands, some retailers are relying on other back to school marketing tactics. Both Target and Kohl's, for example, are rolling out new partnerships with beauty retailers Ulta and Sephora respectively towards the tail end of the back-to-school shopping season. That will coincide with when spending from older students, such as college students, will pick up.
Kohl's, meanwhile, is also offering 20% discounts to teachers and promoting its existing assortment of athleisure and casualwear brands like Nike and Levi's can meet teens' needs. Target is also offering a teacher discount, as it has done in years past.
Sporting good retailer Dicks, meanwhile is following in the footsteps of teen apparel retailers like Hollister and American Eagle and investing in back to school with a TikTok-focused marketing campaign to reach teens directly.
These types of programs are meant to speak to both adults and children alike. Sarah Hughes, a senior product marketing manager at data analytics agency Inmar Intelligence, said parents and kids were both "active decision makers" in the purchasing process and that 84% percent of parents involved their kids in back-to-school purchase decisions.
With both e-commerce and buy-online-pick-up-in-store still thriving despite fewer coronavirus-related restrictions, both Walmart and JC Penney are promoting the ability for shoppers to buy their new lines in person, online, and through fulfillment methods like buy online pickup in-store.
"Last year, we were very focused on convenience offerings like contactless pickup and delivery, as well as carrying inventory of products that haven't been on back-to-school lists before such as laptop computer desks, dry erase boards and headphones," said Marshall. "[This year,] with more students and teachers returning to in-person learning, we'll be ready with the more traditional back-to-school essentials."