Big-box retailers are still struggling to stand out on Prime Day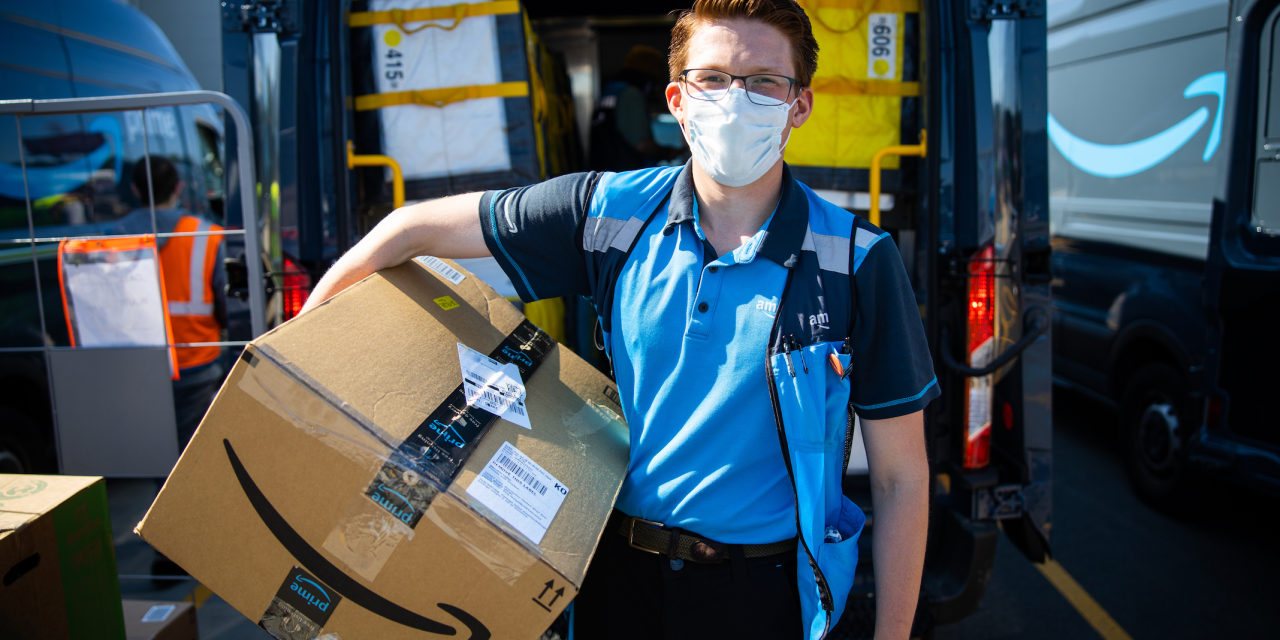 Amazon
Despite offering competing sales, retailers are struggling to put a dent in Amazon's Prime Day momentum.
Multi-category big box retailers like Walmart and Target, as well as Wayfair and Best Buy, all ran sales that overlapped with Amazon's June 21 to 22 Prime Day. Other retailers offered longer sales, highlighted that membership wasn't necessary to shop, and offered in-store only deals and rollbacks. Still, early data in app downloads and web traffic shows that these retailers are still seeing a modest uptick in shoppers relative to Amazon.
Early estimates show that while Prime Day sales grew once again this year, sales growth slowed compared to years past.
Morgan Stanley reported that Amazon had a record $6.8 billion in sales across the June 21 and 22 sale, up 9% year-over-year; that's down from double-digit growth in years past. Across U.S. e-commerce retailers, total revenue during the period was an estimated $11 billion, up 6% according to Adobe Analytics data. Thus, Amazon accounted for more than half of all US e-commerce spend and outpaced peer's growth online.
Retailers across categories have been trying to chip away at Amazon's success during the period offering their own competing sales over Amazon since Prime Day 2015. Almost all retailers offering competing sales don't require membership, which Target cheekily pointed out in its press release about its 2019 sale. Many offer longer sales: Walmart and Target both extend their sales an extra day. And this year, Walmart highlighted its brick-and-mortar presence, a big point of difference from Amazon, by offering in-store only deals and rollbacks as well as online deals.
Vivek Pandya, a senior manager at Adobe Digital Insights, said that Amazon's Prime Day is becoming a retail holiday, driving shopping behavior that benefits all retailers, like a Black Friday or Cyber Monday. Adobe surveyed consumers and found that a third planned to comparison shop at other retailers.
"It gets consumers in the headspace of wanting to purchase… we expect retailers to continue to invest in trying to develop this as a strong counterpoint in the summer to the Q4 holiday season," said Vivek Pandya.
Mackenzie Cahill director of industry, retail and CPG at web traffic and retail analytics company Similarweb said that, overall, standouts on overlap shopping this year included eBay and Apple. The number of shoppers who visited both eBay and Amazon's site during the second day of Prime Day, for example, was up 7% compared to the number of shoppers who visited both sites during the second day of Prime Day last year; The number of shoppers who visited both Amazon and Apple's sites was up 4% during the second day, year-over-year. Target, Cahill added, was also a standout: The retailer's lead-up versus day-of traffic jumped about 10 points.
But while retailers saw gains in certain metrics, Amazon saw bigger gains. According to app analytics company SensorTower, in the week leading up to and during Prime Day (and peer sales like Deals for Days) versus the week prior, Amazon saw 14% growth in first-time, unique installs while Walmart and Target only saw 2% and 4% growth, respectively.
Amazon is still king, thanks in part to the competitive moat its built with its Prime membership. The retailer has 147 million Amazon Prime users in the U.S., according to Consumer Intelligence Research Partners, or approximately 44% of the country's population. (Amazon has said that it has over 200 million Prime members worldwide.)
Prime Day has also become a consistent way for Amazon to hook new shoppers, and retain existing ones. Cahill said that Similarweb reported that 3% of shoppers during the second day of Prime Day were "net new," or hadn't made a purchase on Amazon within the past year.
Moreover, Similarweb charted new versus returning customers by category and found that between 37% and 15% of consumers shopping for grocery, patio, home, and arts and crafts on the second day of the sale hadn't made a purchase in the category previously over the past year.
"When you're Amazon that's pretty good," said Cahill. "You're playing a game of inches at that point."