Big-box retailers like Sam's Club are using open vendor calls to source more diverse brands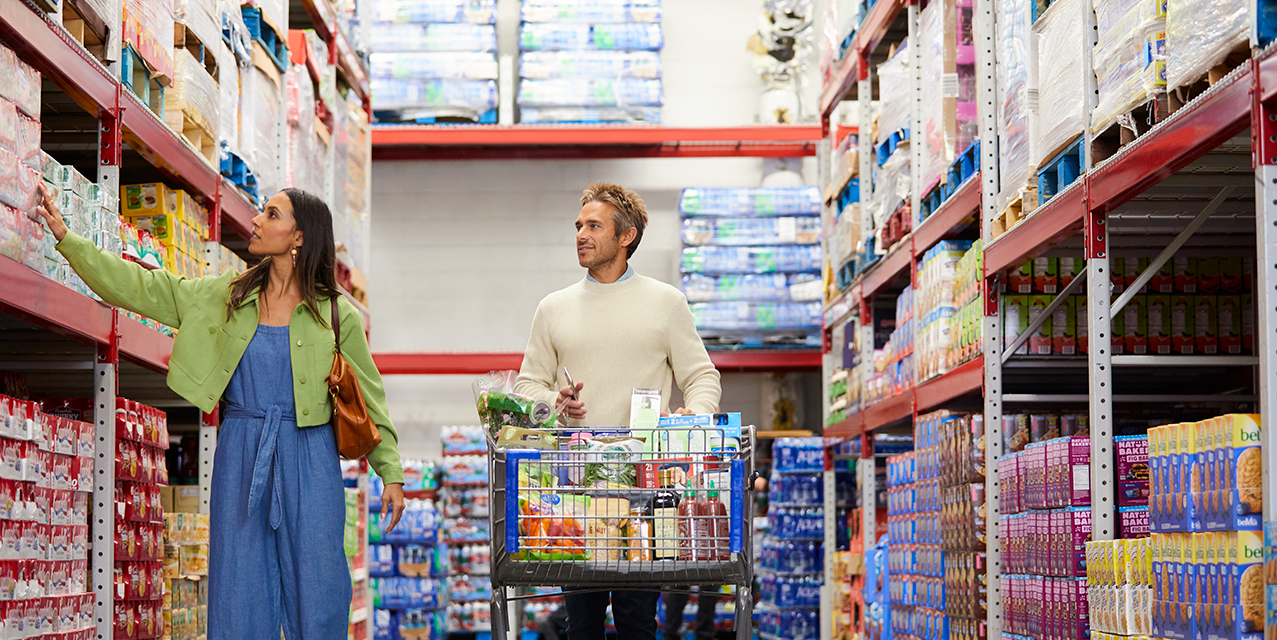 Image via Sam's Club
From January 17 through February 8, Sam's Club is taking applications for new brand vendors and private label suppliers in an attempt to diversify the businesses it works with. 
This marks the first time the company had done an open call for suppliers, senior communications manager Amy Wyatt Moore told Modern Retail. Typically, Sam's Club brands apply by completing a traditional vendor application through the retailer's website.
The open call for vendors will culminate in a Supplier Diversity Summit Sam's Club is hosting in April to announce which vendors it has selected, as well as a summit the same month to announce which private label vendors it has chosen. The company defines a diverse supplier "as a U.S. privately held company that is 51% owned, managed and controlled by a woman, minority, veteran, disabled veteran, person with a disability or a member of the LGBTQ+ community." And, according to the company's press release, "the goal is to find new and disruptive products and services for members, continuing the promise of expecting something special at Sam's Club."
The Sam's Club open call is the latest example of big retailers growing their assortments by seeking out diverse vendors. The trend has been especially popular since calls for diversity began in the summer of 2020, which spawned the 15% Pledge and other initiatives to support BIPOC and minority-owned businesses. Furthermore, these programs are also a way for retailers to diversify their supply chains by creating more sources of merchandise.
Through its new competition, Sam's Club is looking for private label supplier partners across all categories of the business from food to general merchandise, Wyatt Moore told Modern Retail. The retailer is hoping to tap into more consumer trends by growing its Member's Mark line, and it believes a more diverse array of supplier partners can help do that. "As we continue to identify trends and opportunities to delight our members, we're on the lookout for great supplier partners to help bring these items to life with our Member's Mark team," Moore said.
Sam's is the latest large retailer to try out new ways to diversify its product mix. Companies like Target and Sephora have also sought to gradually diversify their product assortments by joining the 15% Pledge. The initiative, created by Aurora James in 2020, asks retailers to set goals to dedicate at least 15% of shelf space to Black-owned businesses or products. 
During that same time, Lowe's also announced its Making It…With Lowe's program, a pitch program aimed at finding and carrying products from minority entrepreneurs. For the competition's second round that began last October 2021 and is still ongoing, the retailer has asked customers to vote on their favorite product. Lowe's isn't a 15% Pledge signee, but is using Making It to commit $55 million to small businesses, according to the company. 
Historically, retailers have found vendors through trade shows, retail buyers and distribution brokerages that work on behalf of brands. But vendor competitions have taken off in the past couple of years to help speed up this process. They've also become more specific, depending on what type of brands a retailer increasingly wants to carry. For example, last year Walmart announced an open call exclusively for U.S.-made products.  
Another way that retailers are increasingly looking to diversify what types of brands they work with is through startup accelerators. Though accelerator programs don't always come with a promise that brands' products will be carried on that retailer's shelves by the end of the program, often it gives them a chance to meet with top executives that they normally wouldn't have been able to meet with otherwise.
This week, natural skincare Apto, for example, launched its products at 800 Target locations following a year-long participation in Target's Takeoff accelerator. Target's Takeoff accelerator has been around for a few years, however, every annual cycle focuses on different CPG categories. The 2022 categories pet, beauty, food & beverage and baby products. Within the Takeoff accelerator, Target offers application resources for minority groups, such as financing for women-owned businesses.
Aptos was founded by Marta Cros back in 2015, and is sold at JCPenney and Anthropologie, as well as online marketplaces like Verishop. Cros said that the brand was aware that joining the program didn't guarantee a Target launch. However, it was viewed as a beauty and retail learning opportunity.
"The intensity of the program forced us to be laser-focused on our goals and priorities," Cros explained. "The feedback we received from Target leaders helped us polish our value proposition: from packaging improvements to getting ready from a logistical standpoint."
Bryan Gildenberg, senior vice vp of commerce at Omnicom Retail Group, said these types of programs are nothing new, even for warehouse club retailers like Sam's. But, he said, the trend has become the norm among major retailers, which is helping smaller or bootstrapped businesses get into stores quicker than ever.
"I think we'll continue seeing more retailers do more of this," Gildenberg said. "It's a clever way to present diversity goals while legitimately supporting emerging companies."