Big-box stores get a makeover to promote online and in-store shopping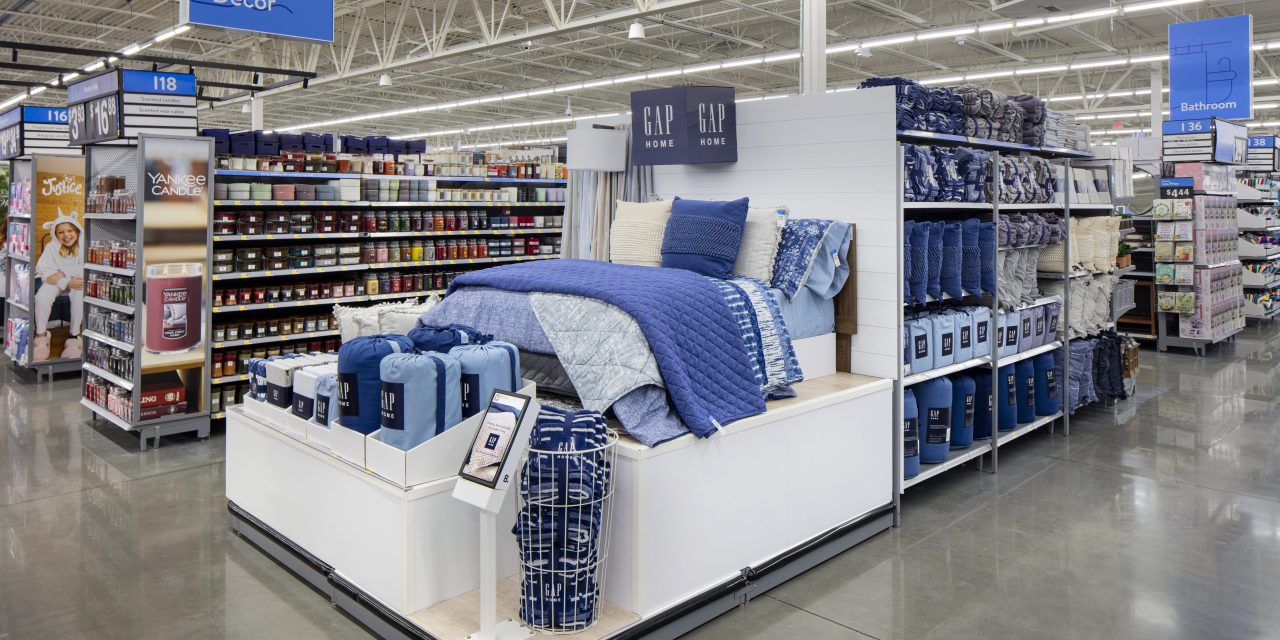 Walmart
In a time when consumers continually shop online, Walmart is encouraging consumers to spend more time in stores.
The retail giant unveiled the latest phase of its store remodels in its incubator store in Springdale, Arkansas last week, dubbed "Time Well Spent." The remodeled store, which will roll out in other locations in 2022, features components like QR codes and digital screens to encourage customers to research additional product options. Walmart's also giving some departments like apparel a refresh, to more prominently highlight owned and national brands. 
Though its e-commerce sales grew 87% in a two-year period in the third quarter of 2021, Walmart is one of several retailers investing in their brick-and-mortar locations. Target, for instance, said in March that it will annually invest about $4 billion to upgrade its stores, and Bed Bath & Beyond in July reopened its New York City flagship store after undergoing a renovation as part of a $250 million project to redesign 450 locations. These updates are meant to make shopping between different channels more seamless and emphasize experiences consumers can't get shopping online. 
"In today's omnichannel world, customers still want to experience — touch, feel and try — items," Alvis Washington, vice president of marketing, store design, and innovation and experience at Walmart, wrote in a blog post. "We're using powerful design elements to show off amazing products that wow our customers, and when they see the value, they are proud of their choice and purchase."
Connecting physical with digital
Every few years or so, retailers routinely upgrade physical locations, according to Chelsea Gross, director industry analyst at Gartner. But in this latest wave of updates, physical stores are designed to complement retailers' online presence, she said.
In the case of new Amazon's newly-announced apparel store Amazon Style, the e-commerce giant is integrating in-store shopping with the Amazon shopping app. Shoppers can scan a product's QR code to browse sizes, colors, overall customer ratings and other details. Customers can also rate items and ask for other styles and sizes to be delivered to the fitting room.
Target, on the other hand, saw its stores as more of a fulfillment hub for online orders. The retailer has been upgrading its locations for more than four years, and in last year's round of updates, it expanded its Guest Services, Order Pickup and Drive Up areas. Some remodeled stores also feature shop-in-shops from brands like Ulta, Apple and Disney. 
In an effort to "bring the product better to life and focus more on experience as opposed to just the transaction," some of these store remodels focus on the merchandising of high-margin goods, Gross said.  For example, Walmart carved out more space in the store where shoppers can touch and see what products look like outside of their packaging.    
"What we've seen throughout the scope of the pandemic is there's never been more engagement with digital channels, and that was really across generations," Gross said. "Not only was there an acceleration of digital behaviors, there's sticking power associated with that. So it seems like consumers, generally speaking, are more comfortable engaging with digital tools."
A retail tech gold rush
Several in-store technologies have emerged in recent years. During the early days of the pandemic in March 2020, J.C. Penney introduced a tool that lets shoppers find outfits in various colors and sizes without leaving the fitting room at its "Brand-Defining Store" in Hurst, Texas. Amazon announced in September that two Whole Foods Market locations will give customers the option to skip checkout lines through the Just Walk Out technology.
While retailers have made several tech investments before the pandemic, consumer adoption was slow. But now, shoppers' willingness to try and adopt new technology is part of the reason why digital investments have been surging recently, Gross said.
Funding for U.S. retail tech startups climbed to $26.8 billion in the first three quarters of 2021, data from CB Insights' retail tech report in October indicated. Funding for the space in 2021 so far swelled 35%, the report said.
But Gross warned that retailers may become too eager to make in-store investments. 
"You have to make sure that consumer adoption and familiarity with some of these technologies are there and not to pour money into a new digital experience that's not thoroughly tested or won't get the adoption or eyeballs that it deserves," Gross said. 
The recent store remodels also indicate that retailers are starting to get a better understanding of what the role of the store is in today's retail environment, said Joel Bines, global co-head of retail at AlixPartners and author of the new McGraw Hill book "The Metail Economy." The role of a store will differ by retailer and will depend on what shoppers want, he said. 
"There is no one answer that will satisfy all retailers or even all retailers that compete with one another," Bines said. "It's up to each of the stores to figure out what's important to their specific customers, and then provide that to their customers in an environment that's consistent with the rest of their brand and their value proposition."