Birchbox's latest sweeping layoffs show early digital brands struggling to survive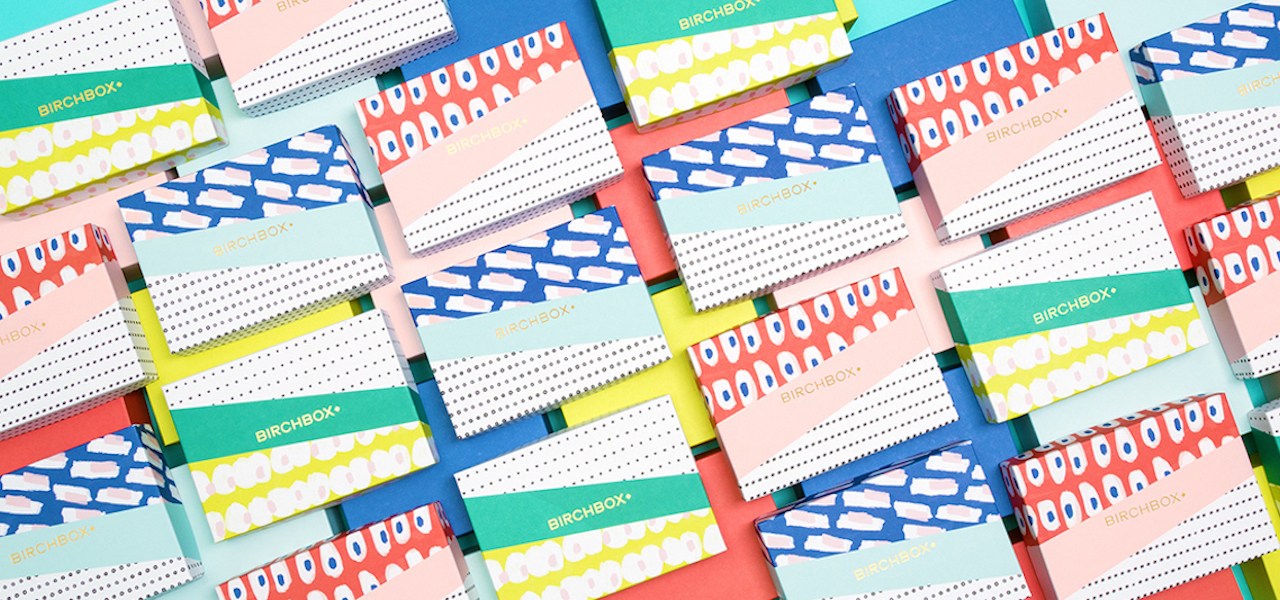 Birchbox
This article has been updated after receiving comment from Birchbox after it was published. Birchbox's statement is produced in full below.
Birchbox's struggles show the limits of online subscription startups.
Late last week, the subscription beauty product company announced its plans to layoff 25% of its global workforce. In a statement provided to WWD, the Birchbox said the move intends to "reduce redundancies across the U.S., U.K. and Spain." Just one month ago, the company sold the French arm of its business to its co-founders, with help from a private equity fund.
Birchbox's business has been on the rocks for some time. For nine years, it offered a range of regularly-shipped items; Last March, it raised the minimum monthly fee from $10 to $15. In October of 2018, Walgreens announced that it was taking a minority stake in the company, just five months after Viking Global invested a $15 million majority stake.
Since its founding in 2010, Birchbox has raised nearly $90 million, once earning it a nearly $500 million valuation in 2014. But things have changed drastically since then. Though the company boasted 1 million subscribers and 500 brand partnerships last October, according to CNBC, it hasn't found a sustainable pathway to profitability.
That's at least the message Birchbox was giving to its workforce. According to one laid off employee, who spoke with Modern Retail on the condition of anonymity, the company told those let go "they had done everything they could do to figure out how to keep the business going." Layoffs were deemed the only way forward. While it hadn't been explicitly said, there was a general sense inside the corporate office that something bad was afoot. "Since the beginning of the year," the former employee said, "it seemed like something was up." They added that the layoffs didn't seem concentrated on any one department.
The fundamental problem is likely one of scale; a business surviving on cheaply-priced subscriptions alone needs a lot of customers. For any digital commerce brand, customer acquisition is of the utmost importance. But for a business like Birchbox's, it needed to scale to several millions of customers paying the small monthly fee to overcome thinning margins. Either that, or it needed figure out a way to diversify revenue, via avenues like retail partnerships. Birchbox never hit the growth it needed to, neither did it quite figure out a cohesive physical retail strategy to help boost sales. Instead, it just languished — seeking out new investments and announcing more layoffs from year to year.
In an emailed statement to Modern Retail attributed to Birchbox CEO and co-founder Katia Beauchamp, the company described the layoffs as an attempt to streamline things. "We are creating more synergy across markets and consolidating globally," she wrote. "This includes plans to move some of our UK operations to Spain, managing the UK market from the Barcelona office."
The company disputed that it's facing mounting business hardships. "In 2019, we significantly improved the fundamentals of our business, increasing the value of every subscriber and meaningfully improving the unit economics of the business," Beauchamp wrote. "We introduced tiered pricing that incentivized longer-term commitments; as a result, our subscriber base is smaller but we doubled individual subscriber value, decreased churn to record-low levels, increased margin on our monthly subscription, and saw a 4x increase in customers signing up for 12-month subscriptions."
Birchbox's problems certainly aren't unique. It was one of the first companies to sell products on a subscription basis, entirely online. And it certainly helped start the wave of big brands adding subscription boxes to their revenue streams.
For a while, it seemed like a smart way to grow a business — get people looped into a small monthly fee that could be up-charged over time. But it became clear in 2016 that the business wasn't going so smoothly; it went through multiple rounds of layoffs over that year.
Put together, Birchbox is a company in crisis representing a waning business model trend; "If [subscriptions] were working," said Richie Siegel, the founder and lead analyst for retail consultancy Loose Threads, "none of that would happen."
Underlying Birchbox's problems are the hard realities of being a subscriptions-dependent service. "Anyone who runs a subscription business knows the marketing never ends," said Siegel. "The churn is quite high." For example, Bonobos, another early pioneer in the subscription space, announced layoffs late last year. Similarly, Blue Apron has been seeing declining revenue and customer numbers.
The growing realization is that subscriptions simply don't cut it as a standalone business model. Companies like Birchbox and Bonobos caught investors' eyes by offering an attractive new service cloaked in technology speak. "People mistook subscription — and even digitally native or direct to the consumer — as being the be all end all business model," said Siegel. The truth is that these are all important ways to reach customers, but on their own they don't create a scalable model for the next $1 billion brand.
This lesson may have hit Birchbox a little too late. While other DTC brands like Harry's, Bark and Quip have expanded into retail partnerships with big box stores like Target, Birchbox's retail attempts fell flat. It closed its Manhattan store in 2018 once the lease ran out. And, with its Walgreens investment, the company has tried to build a presence within the pharmacy chain's physical stores, but that didn't seem to work out. In 2019, the company hinted at more brick-and-mortar retail partnerships, but it's unclear now if those will materialize.
Put together, these layoffs show the difficulties digitally-native brands face in their attempt to grow and meet investor demands. "There's a lot of competition out there," said the former employee. "It's sad," they went on, "a lot of people loved working for the company — and worked there for a long time."