Q&A
// September 8, 2020 ■ 3 min read
Bombas co-founder Randy Goldberg on its data-driven product approach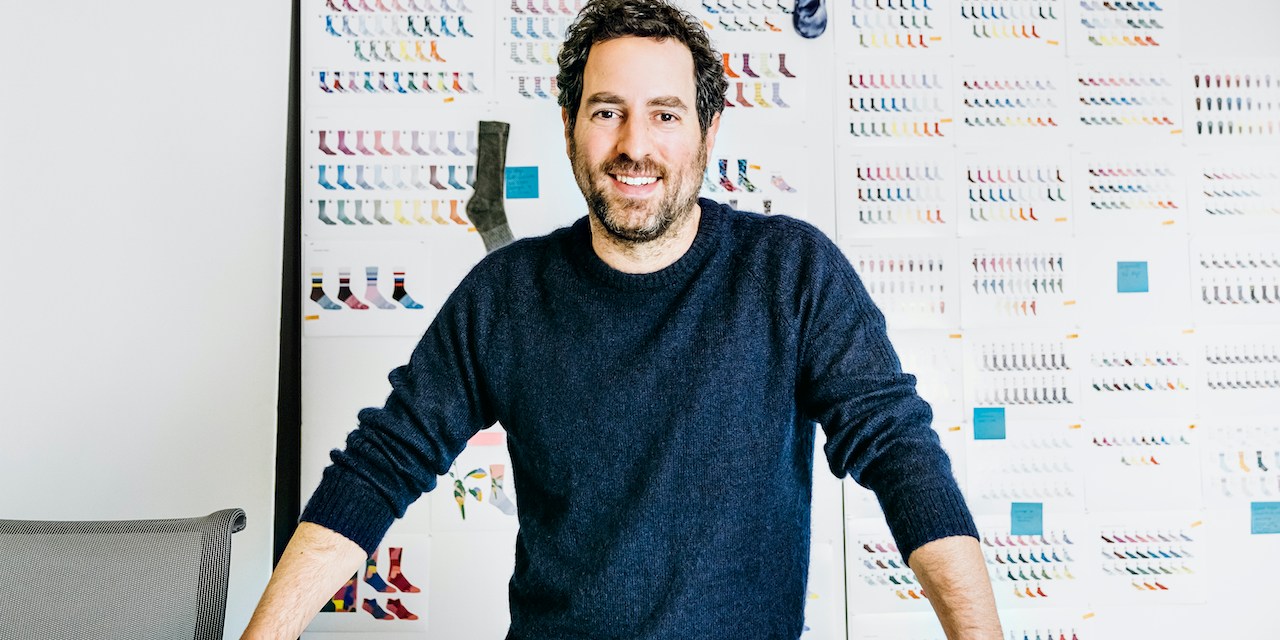 This summer, sock brand Bombas decided to launching its latest product early: a line of performance no-show socks. Born out of customer feedback received over time, the latest offering is geared at the growing home fitness trend. It's also helping the brand find a new segment of seasonal revenue it may have otherwise missed. 
Back in February, the company — which recently said it brought in over $100 million in annual revenue — was busy growing its wholesale business, courtesy of an Athleta partnership. Like many DTC brands, its sales fluctuated during the first few weeks of the pandemic. But since March they've increased by up to 40% weekly year-over-year in some weeks. Bombas attributes this growth to the demand for comfort apparel when people settled into their work-from-home routines. 
Bombas co-founder Randy Goldberg spoke to Modern Retail about how using data-driven customer feedback can assist in pulling the trigger on a product line. This interview has been edited for clarity and length.
Did you find launching a new collection at this time to be risky?
The launch plans coincided with an increase of customer requests, including nearly 1,000 emails received, for a specific athletic no-show sock. Since then, the line has driven nearly half (43%) of all cushioned no-show sales, and 21% of all total no-show sales. This was likely due to the style combining two of the top performing categories: the no-shows that account for almost 25% of summer business, and the popular performance line, which makes up for another 30% of summer sales.
How did you use the data to determine the style's debut this summer?
Meeting the customer where they are is the marker of modern brands. It's not just about inviting them into a beautiful world you've created anymore. The requests for at-home, no-show socks is an example of this. 
It's a counter-intuitive product when you think about it. It's not the first thing you'd think of when it comes to a home workout, because the logic is that most people wouldn't care about the look inside their homes. So the idea of a performance no show is customer-driven, in a version that is made for an active lifestyle. Now a large portion of customers are wearing the new style with their workout sneakers or for yoga. So while we had planned to launch it eventually, the timing happened to line up well and shows the power of customer listening.
Do you foresee the strategy impacting future launch decisions going forward?
It's hard to compare the data versus what a "normal launch" would have been like, but we have to trust that customers are investing in it. We are still 98% online, and recognize that our products are a small luxury for many. 
At the end of the day, we don't have all the answers. We're a sock company. Q4 is up in the air, but we're planning our business as best as we can and with logic, like everyone else. We're heading into an election, a holiday season and potential of a second wave.