Q&A
// June 6, 2022 ■ 4 min read
'Build generational wealth': A-Frame Brands founder on launching BIPOC celebrity-led brands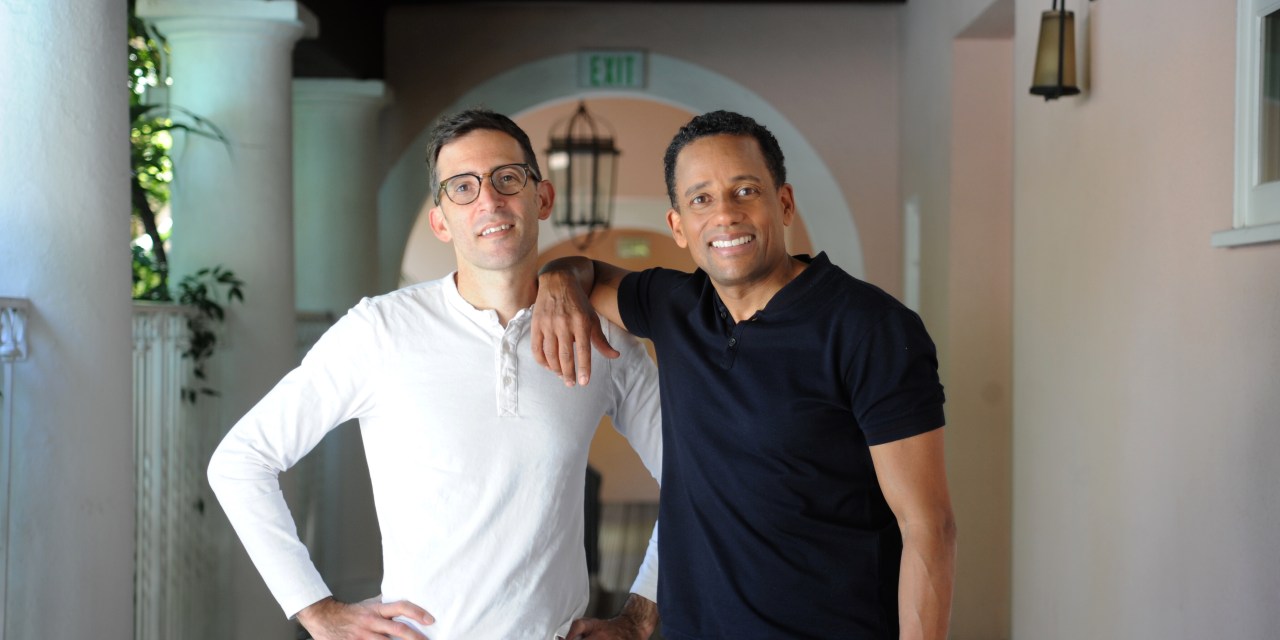 A-Frame Brands
Since launching in 2019, brand incubator A-Frame Brands has been working to develop and launch talent-founded brands.
Amid the celebrity-founded brand boom, A-Frame Brands says it's trying to cultivate a space specifically for BIPOC figures. The holding company's first brand was Kinlò, tennis star Naomi Osaka's skincare line that's formulated for people of color; Kinlò, which launched online last fall, debuted at Walmart this month. 
This spring, the company launched Proudly – Dwyane Wade and Gabrielle Union's baby care brand designed for children of color. One of A-Frame's missions, alongside developing and scaling retail brands with diverse founders, is making them accessible. According to A-Frame, its sitting board currently has 50% female members. 
Ari Bloom, co-founder and CEO of A-Frame, said that all of the brands under the umbrella, including an upcoming skincare line from musician John Legende, are priced to be accessible and sold at national retailers. Legend's yet-to-be-named brand, first announced in January, will address skin problems typically experienced by people with higher levels of melanin. 
Bloom added that Kinlò's big-box retail debut is serving as a blueprint for its other brands' trajectories. A-Frame announced an $11.2 million funding round in March, led by Forerunner Ventures and Initialized Capital, to help it create and grow more brands. 
In an interview with Modern Retail, Bloom spoke about the rise of the celebrity-founded brand, the need for national retail distribution and building mission-driven startups. This interview has been edited for length and clarity. 
How do you seek out celebrity founders to develop brands for?
The biggest goal is to elevate public figures of color and build generational wealth by driving their brands. We have a team that's 95% women or people of color, and I think the internal structure is reflected in the wealth we're trying to create among founders. 
We have very involved founders that are part of an emerging subset of celebrities who understand the equity model – as opposed to just doing licensing and endorsement deals. We work with their talent teams to figure out the right product or brand they want to develop. For example, John Legend is our most recent announcement. We talked to him about the market opportunity and his platform as an artist and activist before developing the product.
How do you approach product development with a celebrity at the helm? 
A lot of it is about choosing the right partner. Right now, a lot of celebrity-created brands are concentrated on serving high-end markets. We receive a lot of inbound from celebrity agents. But we emphasize that we want to build a brand around talent that's also relevant to their followers and community. We don't build a brand around one person's problem. If someone asks to create a luxury men's skincare line, we say that's not what we do. 
The product itself has to be solving a real problem impacting many people. So Proudly, for instance, is unique in that it's serving children of color under seven – which are a large chunk of the current population. There are already high-end brands, like Supergoop, doing a phenomenal job in the category. But we wanted to solve it with a $10 item. Naomi herself has had personal experience with sunburn. Being a biracial tennis player, a social activist also gives the brand an international appeal. 
Like many DTC brands, A-Frame's brands have started out online with plans to sell through retail. How do you plan each of your brands' distribution channels?
The traditional model of launching direct-to-consumer companies is over, so the retail partnerships are fundamental to launching our brands. Our goal is to build omnichannel brands, and distribute them through relevant channels that reach the right consumers. We're about getting products in people's hands, and that means being in Walmart, Target, Ulta, or Walgreens – not just the Sephoras or Nordstroms of the world. 
Through 20 years in retail, my partners and I have built a rolodex of retail buyers and investors. We want our team to get to know our investors and retail partners and use our experience to scale these brands. We'll be announcing Proudly's first wholesale distribution this fall, which will be a national retailer. The Legend brand is already working on cultivating retail partnerships in the next couple of months. 
Many retailers have pledged to support and sell more diverse brands. What do you think is A-Frame's role in these pledges? 
One of our goals is ensuring that retailers are following through on their commitment to carry BIPOC-founded brands. Many of them made pledges in 2020, and we have to consistently check-in that they're following through. Another aspect of this is that many retailers treat new brands like established brands, and don't always provide the support they need on shelves. So we want to provide support for our companies on these fronts.