Buy now, pay later services look international amid U.S. inflation concerns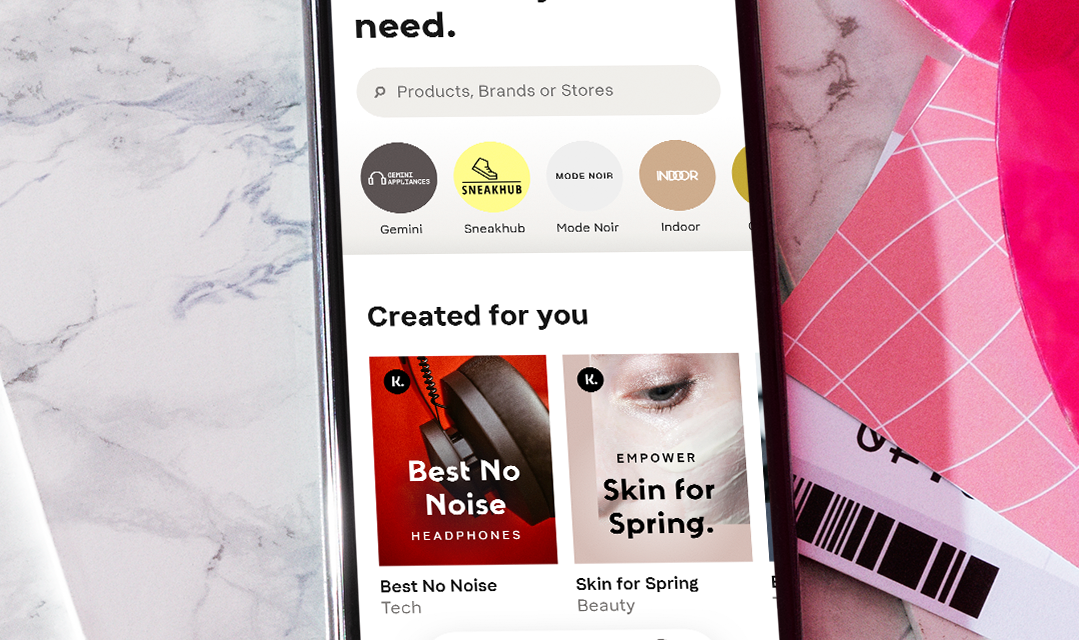 The burgeoning buy now, pay later market is in a roller coaster moment in the U.S., evidenced by valuation drops and rising cost of capital thanks to high interest rates. But the BNPL sector is hardly shriveling up, with consumer interest remaining strong and business activity happening internationally.
Overall, the global BNPL market is projected to reach $576 billion in 2016, up from $120 billion last year, according to a May 2022 report from Global Data. Sephora just announced a U.S. deal with Afterpay. U.K. regulators in late June announced new rules for BNPL companies including running affordability checks. And, Deutsche Bank announced last week it's white-labeling a BNPL service in Germany.
Overall, this moment tells a tale of a Wild West-style finance industry that's still rightsizing at a time when consumers are facing rising costs and may be looking for credit-style options.
Kilian Thalhammer, head of merchant solutions for Deutsche Bank, said the decision to launch a BNPL product was driven by market demand.
"BNPL is not only a natural extension of the payment acceptance product suite, it is a must-have and completes the payment offering mix along with card acceptance, wallets, direct debits and push payments," Thalhammer said.
The GlobalData report from May 2022 found BNPL made up 2.3% of the global e-commerce market in 2021. Market value went up nearly fourfold from 2019, going from $34 billion to $120 billion. Thalhammer called BNPL a "highly relevant and convenient payment option" that allows their clients to have more shopping flexibility and increase sales.
"I consider the challenges to be similar in Europe and the US: risks need to be mitigated, competition is growing and interest rates are on the rise," Thalhammer said. "There are opportunities to be had, though; the retail market is a large place and still expected to continue growing in the mid to long term."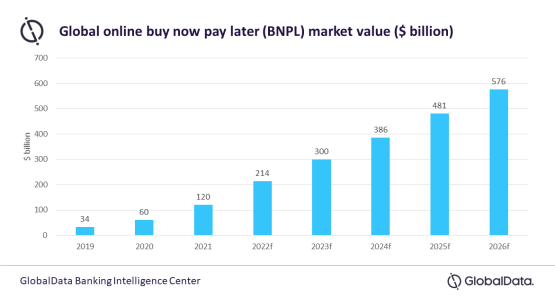 Global ambitions
Klarna, one of the major players in this space, on July 11 announced its new valuation of $6.7 billion upon closing $800 million in financing with new and existing investors. That's down from its $45.6 billion value in 2021.
But despite concern about hype fading amid inflationary conditions, the company continues to see about 2 million transactions a day, said Klarna spokesperson Michelle Kravats to Modern Retail in an email.
And though consumer advocates warn that the BNPL space will lead to increased debt and underwater consumers, Kravets said the company has eligibility requirements to prevent customers from accumulating too much debt.
"We make a new lending decision on each transaction, so we only lend money to those who can repay," she said. "Unlike credit cards, our products are not built on the concept of getting people to borrow as much as possible at the highest possible rate which is why our losses are consistently around 1%, 30-40% lower than the credit card industry standard."
Klarna is also seeing increases in activity around the world: the company has 150 million users across 20 markets. Around 30 million of them are in the United States. But the United Kingdom, which has a population roughly one-fifth of the size, has 18 million consumers. Kravets told Modern Retail the U.K. market saw a 333% increase in activity since 2018.
U.K. regulators in late June announced several new mechanisms that won't bar BNPL companies from operating, but help protect consumers. These include running affordability checks, obtaining approval to operate from the Financial Conduct Authority and giving consumers the ability to complain to the Financial Ombudsman Service.
"Buy-Now Pay-Later can be a helpful way to manage your finances but we need to ensure that people can embrace new products and services with the appropriate protections in place," said Economic Secretary to the Treasury John Glen in a news release.
Sticky popularity
Ted Rossman, senior industry analyst for Bankrate.com, said that consumer demand is steady if not increasing, even if business and investor activity is cooling off.
"From a customer side, I think it's all systems go for buy now, pay later," he said. "What's happening on the business side really has to do with the cost of funds, and the Fed raising interest rates to combat inflation." 
The dropping valuations, consolidation and other business activity may be part of a natural business cycle of a new technology, Rossman said. The growth of the sector was fueled by the lockdown-era e-commerce boom, which may be settling as consumers get back to physical stores and out of the house.
"It grew a little bit too much too fast," he said. "I still very much think there's something there, and that there's a consumer value proposition."
An online sentiment analysis from Brandwatch found brands like "Affirm" and "Klarna" plus the phrase "BNPL" frequently used as verbs generated more than 1.96 million mentions across social media. This is partially due to the phrase "Afterpay" becoming a verb, said head of communications Kellan Terry.
Overall, mentions ramped up in February 2021 as the payment platforms gained steam. These were also driven by big news events, like Square's acquisition of Afterpay in August 2021, and when select airlines launched use of Klarna in May 2021. Other mentions were jokes about people using such serics to pay rent or buy Teslas.
"There is a certain degree of 'meme status' here that brands and industries have enjoyed," Terry said. "The only problem with that is, no one can speculate on the longevity of that feeling of community and/or novelty."