Q&A
// September 3, 2020 ■ 4 min read
'Capitalize on the trend': How Everlast is going beyond boxing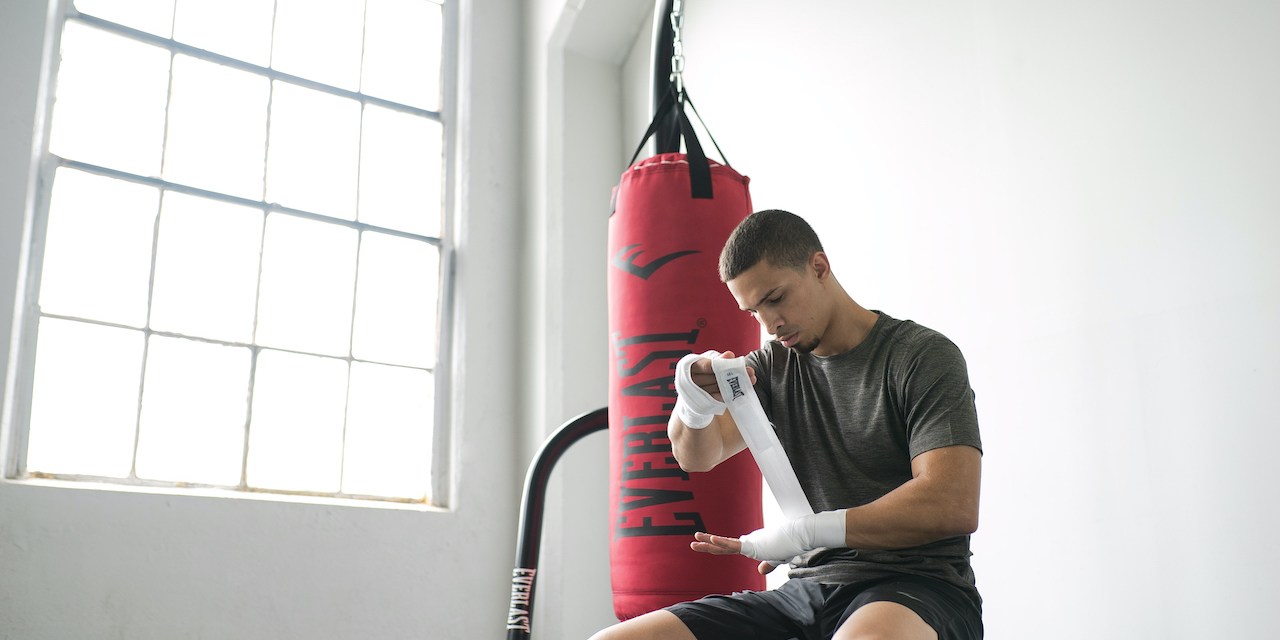 With work from home in full swing, athleisure has become a large part of day to day culture. It's not slowing down either — the global activewear market is projected to reach nearly $547 billion by 2024, according to new data by Allied Market Research. 
For legacy brands in the space, the opportunity means updating product offerings and giving their marketing a facelift to better suit the current market. Take for example Everlast, which began its exclusive retail partnerships with big box stores like Kmart and Sears in 2010. Today the company, which was recently acquired by the Frasers Group, has a presence in 80 countries.
Everlast, which historically supplied professional boxers with equipment, is rapidly going beyond that niche. Having seen double-digit growth in the last few months, its current strategy includes adding new distribution channels and even an expansion into athleisure.
Chris Zoller, Everlast's vice president of marketing and product development, spoke to Modern Retail about the 110-year-old brand's shift to accommodate the current era. This interview has been edited for clarity.
How have your revenue and distribution channels changed over the last decade?
With boxing-inspired fashion and music having taken off in the past few years, we began trying to figure out how to speak this consumer's language. A big piece of that puzzle is distribution, such as having presence in relevant stores, as well as collaboration on the equipment side with fashion brands like MCM and Supreme.
The positioning also involves aligning ourselves with similar brands that open doors to other channels. For example, doing a collaboration with Nordstrom last year has helped transition into more consumer-focused goods, like the current Urban Outfitters Online line.
How did the coronavirus impact the distribution strategy?
In the past six months, the company has seen double digit growth in fitness equipment sales. There's also been month-over-month growth since February that we couldn't have possibly planned for. We were well positioned to support the increased demand, and while we had a shortage of some material that impacted the supply chain, we've been able to keep supply going. Because many of our products are leather goods, the manufacturing process is closer to those of a high end handbag brand. 
As for home fitness, instead of a "want," it quickly became a "need" — especially with many people incorporating daily fitness routines in between work calls. Building a home gym, as long as you have the space, is proving to be an efficient use of consumers' time. We'd already begun transitioning a portion of our content to incorporate virtual and on-demand workouts, so this is something we're working to roll out as part of the next phase.
How has the brand evolved as fitness trends have changed?
When I started seven years ago, sports-inspired fitness was just taking off — not just boxing, but also mixed martial arts. The first thing we had to understand, in order to harness the trend and position the brand as a leader, was who this new consumer was. We've put together a robust strategy to offer the right products that everyday people, and not just athletes, can understand. As in, this customer's intent isn't to punch someone in the face, but perhaps just burn some calories in their preferred color selection at a boutique gym. 
You're also in the process of venturing into non-workout apparel.
We have a global apparel branch in which we design and manufacture our own lines, alongside some licensing deals in certain markets, like Australia and parts of South America. We're still testing athleisure in some regions before bringing it to the U.S.. It's a segment we feel good about, since having close ties with influencers and athletes puts us in a great position to capitalize on the trend.
Everlast's sponsored athletes have included figures like Muhammad Ali and Canelo Álvarez. How do today's influencer marketing trends fit into a legacy brand's strategy?
New brands, including startups, have an ability to build an ethical and values-driven perception from the get-go. Boxing being an inclusive sport to begin with gives a natural built-in advantage, so that certainly doesn't hurt. For example, having historically stood behind a political figure beyond their sports scope, in the case of Ali. More than ever, people's stories are at the forefront of brands' storytelling. So the key is to keep our DNA intact while telling these important stories in a way that makes sense.
It's also something that impacts where we direct sponsorships money or charitable donations. Having a consistent message is important, but it's also about conveying it to the people we want to do business with. All in all, we never want to feel like the old folks in the room.