Casper finally IPOs, casting a shadow on DTC exits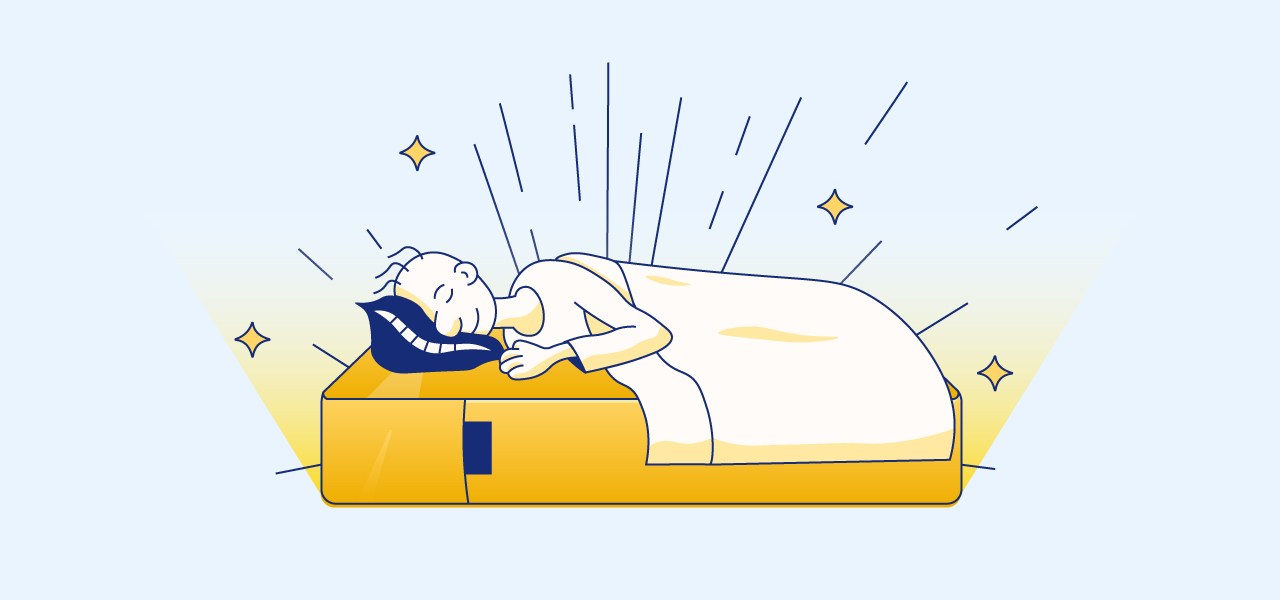 Casper is finally a public company, but its introduction shows a rough road for DTC exits.
On Thursday, the online mattress company finally IPO'd — after slashing its IPO price range from $17-$19 to $12-$13. That move alone signaled that the brand was making concessions to try and avoid a complete failure of a debut. And, for the first day at least, it worked. The stock opened at $12, and finished at over $13 at the end of the day. In total, Casper was able to raise about $100 million. On Friday evening, the stock closed almost a dollar below its opening price.
Increasingly, buzzy digital-first companies that once received mammoth private valuations are having difficulties getting their footing in the public markets. Casper's performance today — and for the rest of the quarter — will be a bellwether for other DTCs looking beyond venture funding. The company's decision to go quiet and cheap was one tactic to avoid being destroyed by Wall Street. Now we wait to see if it actually works.
This shows an industry-felt crash to reality. Casper's private valuation had exceeded $1.1 billion last year; now its market capitalization is $377.9 million. It highlights the clear difference between privately-funded companies and those that are public. With venture capital, said Kantar's svp of cross-border retail David Marcotte, "that entire mentality is I get my next round of funding or I get my next job." The point is to raise expectations and bloat, profitability be damned. Wall Street, conversely, has only one goal in mind: profits. "It's a different business model," said Marcotte.
The run up to its debut was tense, to say the least. The numbers Casper provided about its core business gave many onlookers pause. It reported a net loss of $92 million in 2018, an increase from the year before. Meanwhile, its marketing spend continued to balloon; It spent 106 million on marketing in 2018 and saw $357.9 million in revenue that year. Between January and September of 2019, the company had already spent $113.9 million on marketing.
While it continues to increase costs and not make money, Casper needs to find a large funding source. This bind is illustrative of the larger DTC ecosystem's maturation; as these companies grow, they run out of options. After they've raised all the private money they can, these businesses face either a sale or an IPO — and both of those options run huge risks. In Casper's case, it meant owning up to the fact that buy-side investors don't care about hype. "The big thing is the path to profitability,"said Jeff Zell, a senior research analyst at IPO Boutique. Casper's initial numbers showed no real way for it to turn a profit, thus it was outlandish to ask for Wall Street to keep its $1 billion-plus valuation.
In that sense, Casper's moves thus far show a shifting tactic for DTCs seeking an exit. "They wanted to create a lot of goodwill with the public markets and institutional investors," said Zell. "Casper gave large concessions."
Now, the question is whether Casper's early compromises will have a longterm impact on its sustainability. Casper's first day performance was okay, and the second day has been rough. "Long-term, a lot of people are very skeptical of this company," said Zell. "The first quarter out of the gate is going to be very important."
According to Marcotte, the move here is to try and be relatively quiet. "If I go out there like WeWork or Uber, I'm going to set myself up for a lot of publicity — and none of it is good." On the other hand, "if I go in relatively cheap, ok, I'm not an instant billionaire, but probably, at the other end of this, I will have a publicly traded company that will last a few years."
On the other end of the spectrum is Peloton, which went all in, pricing at $29, which was the higher-end of its proposed IPO price. In the first day, it traded 11% below its target. Its price today is around $27.50. While their businesses differ, both represent an evolving playbook for unprofitable DTCs looking to raise money. You can either go all in and hope they hype works in your favor, or dampen expectations and pray that's enough to appease investors.
Of course, this question isn't for all DTC brands. The majority of companies in space will likely never go public — and for good reason. Most consumer-facing brands either remain content with modest growth and profitability, or scale in the hopes of acquisition by an incumbent. The IPO-or-not question is increasingly a last ditch resort for brands that investors demanded grow at the same scale as software-based tech companies while ignoring the realities of their margins. "People in the VC world have a mentality associated with tech rollouts," said Marcotte. "That doesn't work in retail."
Casper — as well as Peloton — provides a cautionary tale for what happens if you can't meet expectations but still need cash to stay afloat. Other businesses are likely reaching a similar tipping point — Glossier and Rent the Runway, for example (both closed rounds of funding exceeding $100 million in 2019, giving them valuations above $1 billion). They are likely too big for an acquisition while witnessing Wall Street's tepid response to other beloved-yet-unprofitable brands.
If they do IPO, they'll be faced with the problem of either slashing valuation or figuring out a clear way to show a path to profitability. "I'm kind of curious to see who will wander other there next," said Marcotte.