How Shapermint pivoted its marketing strategy to focus on loungewear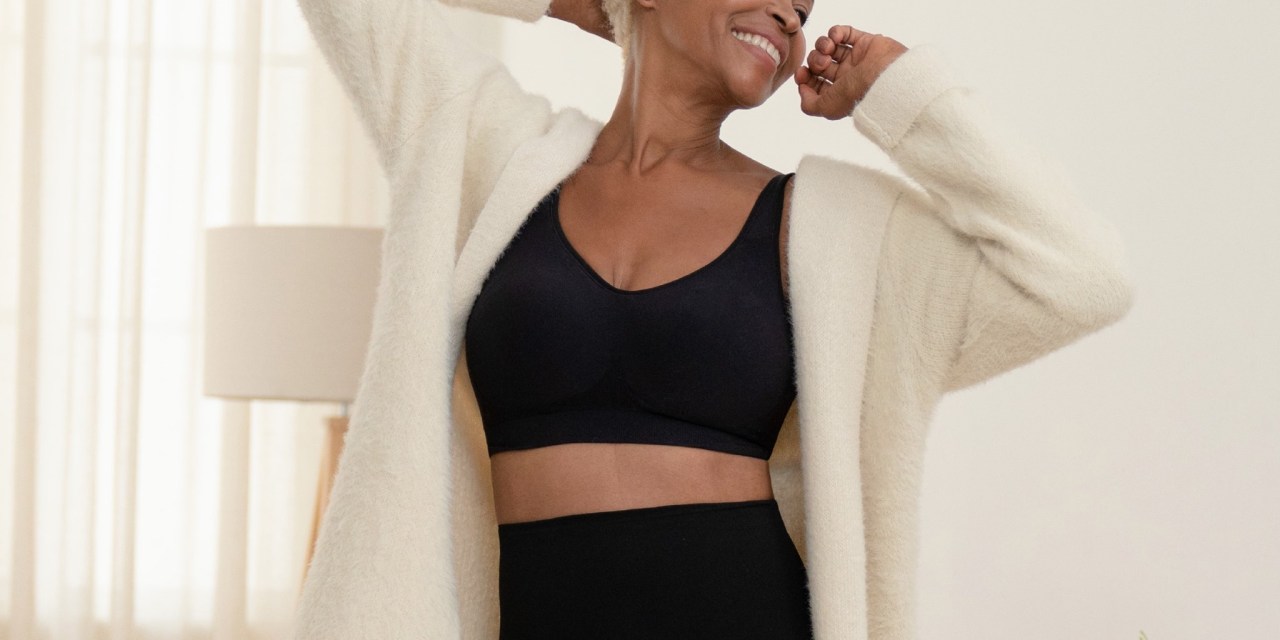 Running a new direct to consumer brand is challenging enough, but doing it during pandemic-related economic uncertainty comes with a new set of obstacles. Shapermint, the brand that sells shapewear, generated $150 million in revenue since its 2018 launch with an operation of an international, remote team.
The company initially saw some drop in sales, but has pivoted content and marketing quickly to try make the most of the current situation. Modern Retail talked to co-founder and CMO Massimiliano Tirocchi about pivoting to be about "at-home" shapewear, taking advantage of cheaper ad rates, and managing employee burnout.
So how have things gone recently?
Until early March, sales were still strong across the site. But when coverage of the U.S. outbreak took off, we started to see some drop in sales. However, our existing base includes a lot of working moms who are now home teaching their kids. And they've been buying our bestseller high waist shaper panties, which is under our loungewear collection.  It probably sounds surprising that a shapewear brand is doing well during a virus-related quarantine. After all, many customers are rushing to stock up on essentials like food and toilet paper.
But while customers are understandably holding off on buying shapewear to wear out, we do have different products to showcase at this time. And thanks to early insight of customers' quick shift in buying our comfortable pieces, we're using this moment to show that shapewear indeed can be worn daily.
Has this changed your marketing approach?
We're now focused on improving loungewear revenue by taking advantage of social spending being cheaper. So two weeks ago, we changed our customer communication to be more in tune with at home use and comfort. We're approaching new customer acquisition by finding those potential shoppers through different channels.
Give me an example.
For example, we've shifted search to propose more relevant results to people's days by opening our subscription club content for everyone. It's now pivoted to offering exclusive content featuring meditation coaching, yoga, cooking and remote working. We've noticed a decrease in CPMs on Facebook, which is at more than 30%. So during this week, we were able to scale investing $100,000-plus per day on Facebook Instagram alone. Pinterest continues growing, and is now more than 10% of our marketing spend share. This is also where we're capitalizing on its unique community to present our at-home products.  All this helped drive traffic. And in the past week, we've seen a 30% increase in sales, helping bump some styles back to pre-Covid levels. [One of our bras] also from our loungewear collection, saw increased sales of almost 150% since we shifted marketing spend. Our leggings also saw an increase in sales by more than 100%.
Have you frozen hiring or had to lay off personnel?
We're still hiring. In fact, we hired three people in the past two weeks.
Have you had to change anything internally?
Having a remote framework since the beginning, we've always implemented programs to keep our talents happy, motivated and healthy. Since the lockdowns, we've increased our efforts to prevent burnout and keep mental health in check. Now we have a weekly meditation training with an external coach for the entire company, along with offering free subscription to HeadSpace. We're also sharing home exercises and doing related internal challenges, like push-ups and at home steps. As the lockdown is limiting people's face to face conversations, we implemented "virtual coffee meet ups" that simulate an office coffee bar. Employees can join a Zoom room that distributes them in groups of five to six people, where they can chat for 15 to 30 minutes . 
One of the things that's come up recently is the need for brands to be useful and do good. How have you approached this?
On the relief side, along with our parent company Trafilea, we launched #HereForYou to help women whose jobs have been impacted due to social distancing. The initiative includes hiring them to create recorded and live classes and sessions, covering topics like follow-along exercise routines and ideas for keeping the kids entertained. We're allowing our community to recommend people through social media and email, and are launching it during the next week. This is a good moment for DTC brands to show up and fully engage with customers. The key to operating at this time is to keep expectations real and the communication with our remote team open.